Seagull guitars
This Canadian manufacturer manages to strike a balance between innovation and tradition. The tones their guitars produce sound distinct yet oddly reminiscent of classical tones. They bring quality instruments to the market.
Seagull guitars don't just have world-class craftsmanship to offer, either. They're also gorgeous. Regardless of your skill level or budget, this brand has something to offer for everybody. They make acoustic guitars, electric guitars, and everything in between. That's not what separates Seagull from others, though. It's their affordable prices. Even for a top-shelf Seagull acoustic guitar, you aren't asked to pay through the nose. Most seagull guitars also come with a limited lifetime warranty.
Let's explore further with these Seagull guitars reviews.
OUR TOP PICK
If you're just here to single out the best Seagull guitar, their most popular model is the Seagull S6 Original Acoustic. I've reviewed it first below, but to sum it up, this is a classic with staying power. It features quality construction and superior sound—it's not hard to see why it's a player favorite.
Last update on 2023-12-09 / Affiliate links / Images from Amazon Product Advertising API
Best Seagull Guitars Reviews
The S6 Original is an award-winning acoustic and is arguably the finest and most successful Seagull. So much so, that it sparked a whole new line – the S6 series. Let's find out what makes this model so great.
Key Features
Canadian Wild Cherry for the back and sides
Pressure tested solid Cedar top
Tusq nut
Compensated saddle
Double action Truss rod
97mm sound hole
Tapered headstock
What I like
Even for a mid-range acoustic, the tonewood choice is nothing short of premium – Canadian Wild Cherry, paired with a pressure tested solid cedar top. They're robust and sound flawless, and it's pretty much a given that their excellent tonewoods are complemented with impeccable workmanship. The result? An extraordinarily fine and solid build quality. The tapered headstock makes tuning easy by minimizing neck twist.
What that means in plain English is that this guitar can take some bruising and still last you quite a few years. The action is near-perfect, as is the intonation, which makes this guitar more playable. Even though it might not look like any other acoustic, you'll be surprised when you strum the first chord. Good stuff.
What I don't like
I was hard-pressed to find anything negative about this model, but there is a nitpick that I consider mentioning. The guitar ships with a wider than average nut, which can marginally take a toll on playability. But like I said, it's a nitpick more than anything because this guitar is near perfect for its price bracket.
Pros
Choice tonewoods
Fine build quality
Durable
Ships with a case
Cons
For a mid-range acoustic, this guitar impresses. If your budget can stretch to this model, Seagull's renowned Original will not disappoint. As far as seagull guitars go, this is for sure one of the best.
Overall Rating: 4.9/5
Seagull's S6 classic acoustic-electric is a strong contender for some of the best acoustic-electric guitars in the market today.
Key Features
Maple tree neck
Cedar top
Rosewood fretboard
Wild Cherry finish paired with cedar body
What I like
What if you could get the best of both worlds in a single package? An acoustic guitar that can be hooked up to an amp, without losing those flavorful tones. In other words, an acoustic guitar which sounds just as good and 'acoustic,' whether it's plugged on unplugged. Enter acoustic-electrics.
What I don't like
Due to its classical build, it comes with a larger body. The size makes it a tad difficult to play if you have smaller hands, but given its durability and flawless sounds, it is more than acceptable in the given price range.
Pros
Solid construction
Perfect sound
Brand's best-selling semi-acoustic guitar
Inexpensive
Cons
With its elegant design, robust build, and amazing sound quality, the Seagull's S6 classical has made its impact on the market—and in the hands of a seasoned musician, this big guy sings. Conclusion? A sturdy package for an affordable price. Definitely one of the top seagull guitars on the market.
Overall Rating: 4.8/5
Where the Entourage lineup differs from the S6 series is the finish and size options. So, an Entourage would be a great choice if you're looking for style and a size that's perfect for your form.
Key Features
Choice solid spruce top
A unique burgundy look
Semi-gloss finish
Silverleaf maple neck
What I like
We start with a dark style design paired with a Rustic semi-gloss finish and accented with cream binding. I'd give it a solid 5/5 for looks. The top is solid choice spruce while the back and sides are made of wild cherry. The neck is crafted from Silverleaf maple with a nut width ideal for players with small hands.
This model is an acoustic-electric and ships with Godin Quantum IT electronics which features three-band EQ controls, pickup, and an integrated tuner. The built-in tuner makes tuning this guitar properly a breeze, and there's also a handy auto-shutoff feature that turns off the electronics if left plugged in and unattended for a while.
If you're upgrading from an acoustic or an acoustic-electric made in china, this model's craftsmanship will be a breath of fresh air.
What I don't like
You'll have to monkey around to set it up right because otherwise the strings buzz, and you might also have to make a few adjustments to the bridge and the pickup.
Pros
Great sound
First-rate craftsmanship
Topnotch electronics
Drop-dead gorgeous
Deep cutaway for better access
Cons
It sounds great, whether plugged in or not, has a near-flawless build, and is ideal for players of all skill levels. Most importantly, though, the price tag isn't too hard to swallow.
Overall Rating: 4.8/5
Looking for the perfect electric-acoustic guitar? Seagull's Etude QI makes that claim, and it delivers on it, for the part. It's probably the most popular pick from their LaPaterie series.
Key Features
Rosewood fingerboard
Solid cedar top
Lacquer finish
What I like
LaPatrie Etude QI features a lightweight body design along with a very sturdy cedar top. Same as their other classic LaPatrie guitars, the fretboard is made of rosewood and comes with a lacquer finish.
The finish augments the vibrations in the tonewood which gives you some delicious, well-rounded tones. Ergo, an impeccable machine.
Etude QI offers excellent playability with a sophisticated and elegant design to boot. Another feature worth mentioning is that it has the same dynamic range and sound as its high-end cousins.
What I don't like
The strings this model ships with don't offer as much volume, though. But that is easily fixed by restringing them with better strings.
Pros
Excels at quality
Easy to set up and play
Superb sound
Cons
Strings could have been better
The price might be a little above average, but right out of the box, you'll realize that the price is justified—and not only justified, but it also offers more value than what you're paying for. If anything, this guitar is underpriced.
Overall Rating: 4.5/5
Seagull calls this line of guitars 'rugged,' because they're meant to be cheaper than their other series, namely, the S6, Entourage, and Maritime, but Seagull didn't trade-off either sound or quality for a bargain price.
Key Features
Solid spruce top
Walnut back and sides
Rosewood fretboard
Fishman Isys electronics
Semi-gloss finish
What I like
As the price range might have given away, you get laminated back and sides. It's rare for acoustic-electrics to have all-solid builds at this price. The top is solid spruce though and is pressure tested, which is the manufacturer's signature.
The other tonewood used in its construction is walnut for the back and sides. The tones are rich and crispy. Although, the basses aren't as much pronounced as the trebles or the mids for that matter.
They also offer an acoustic variant without on-board electronics, so you can shortlist that one too if you don't have a particular need for the electrics. As for this version, however, it ships with stock Fishman Isys electronics, which features a built-in tuner to keep your guitar singing true.
What I don't like
This acoustic-electric is 12-string, so I wouldn't recommend it if you're a beginner. Not only because there are better entry-level options offered by Seagull, but also because the action is a bit too high for beginner-level players.
Additionally, while other models in our list feature aesthetics that'd blow you away, the look of this guitar isn't too great. So, you won't be turning any heads in that respect.
Pros
Unbeatable value for the price
Quality electronics
Free gig bag
Cons
Where this guitar lacks in appearance, it makes up for it in performance. It promises better playability, well-rounded, and crispy tones, and delivers on it.
Overall Rating: 4.4/5
The Coastline S12 is currently among some of the most popular 12-string guitars, and for all the right reasons. Let's take a peek under the hood to find out what they are.
Key Features
Solid pressure-tested spruce top
Solid Canadian Wild Cherry back and sides
Double action truss rod
Godin QI electronics
What I like
This dreadnaught is handcrafted from Canadian Wild Cherry and spruce. The top is solid pressure-tested spruce, and the solid back and sides are made out of Canadian Wild Cherry. The neck is silver maple leaf, so this instrument is as Canadian as they come.
Another neat feature worth mentioning is the electronics. You're looking at Godin QI electronics which come with a preamp, pickup, and a built-in tuner.
As you can probably tell by now, the quality is second to none, but that's not even the best part—it's the price. For the material choice and craftsmanship, this guitar is affordable, and frankly, at this price, a steal. Whether you're an amateur or a working musician, you'll find this guitar on par with much pricier ones.
What I don't like
The only nitpick I have with this instrument is the binding and the neck joint. Both feel under-polished.
Pros
Budget-friendly
Great price/value ratio
Brilliant craftsmanship
Outstanding electronics
Cons
Minor detailing issues on the neck joint and binding
If you're looking for a pro-grade guitar on a budget, you won't find a better deal elsewhere. This guitar checks all the boxes: performance, aesthetics, and build quality.
Overall Rating: 4.7/5
Seagull's Artistic Mosaic is unrivaled as far as high-end acoustics go. With an unmatched build quality, sound, and performance, there are a few premium guitars that can go toe-to-toe with this work of art.
Key Features
Rosewood fingerboard
Mahogany sides and back
Solid cedar top
What I like
There's nothing to dislike about this model. It features a solid cedar top accompanied with solid mahogany back and sides, while the fingerboard is exotic rosewood, and as you'd expect, the sound is second to none. The tones are warm, vibrant, and full, and there's next to no string buzz. It is lively, animated, and energetic. Nothing to complain about here.
What I don't like
The only downside I can think of is the price. If you're on a tight budget, it might not stretch.
Pros
Flawless build
Impeccable sound quality
Drop-dead gorgeous
Cons
If you're looking for the highest quality acoustic, one which can be compared to premium guitars many times its price, this model won't let you down.
Overall Rating: 4.8/5
If you liked the Mosaic but are looking for an even higher quality (and more expensive) choice, the seagull artist studio might be for you.
Key Features
Body Shape/Size: Dreadnought
Solid Sitka Spruce Top
Solid Rosewood Back and Sides
Adirondack Spruce, Scalloped X, Quarter-sawn Bracing
Mahogany Neck
Rosewood Fingerboard
25.5? (648 mm) scale length
1.8″ (45.7mm) nut width
Tusq Nut
Rosewood Bridge with Compensated Tusq saddle
Cutaway: Cutaway
Electronics: L.R. Baggs Element electronics
What I like
Essentially everything I liked about the mosaic, except this guitar has a brighter tone and better dynamics and projection.
What I don't like
Even more expensive than the mosaic.
Pros
Flawless build
Impeccable sound quality
Drop-dead gorgeous
Cons
Overall Rating: 4.7/5
About the Brand
The legacy of Seagull began in 1982 in a small village in Canada. The brand is a sub brand of Robert Godin guitars which promises to bring quality handcrafted instruments to working musicians and amateurs at an affordable price—and so far, they've managed to meet that goal. Their guitars are among a very few companies which walk the line between affordability and quality.
But how do they offer their underpriced instruments? By crafting them from reclaimed wood instead of exotic ones which would've jacked up the prices. A choice which not just slashes the costs but also minimizes their environmental impact. Affordable and environment-friendly. Arguably, a win-win.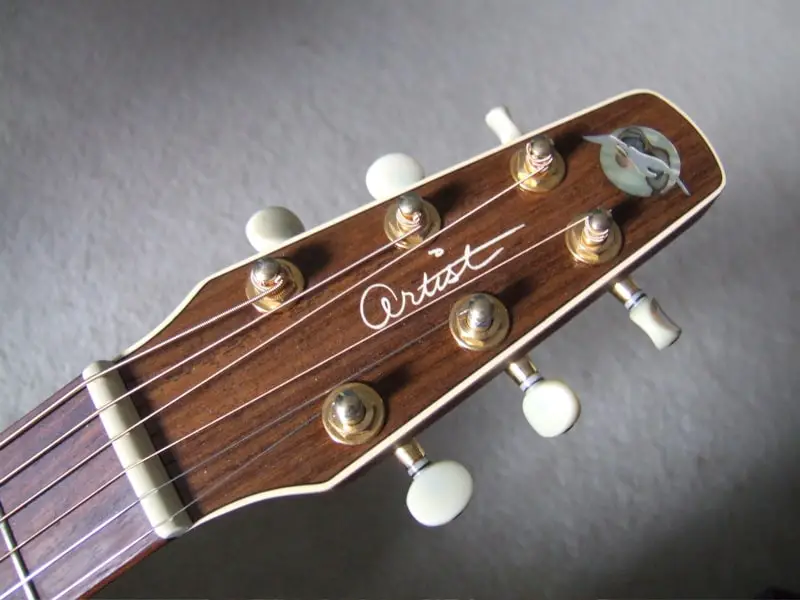 On a similar note, to prevent deforestation, Seagull sources its wood from its own trees, which again, is a choice that eco-conscious customers would appreciate. Besides, obtaining wood from their own trees also affords them better quality control. The wood is subjected to pressure testing to ensure that only carefully selected materials are included in the production process.
Seagull has nine different lines of guitars, each with its own unique feature set, material choice, and price bracket. They also vary in shape, size, and sound. Here's a complete list.
Artist
Entourage
S6
Coastline
Excursion
Walnut
Maritime
Natural Elements
Performer
A good number of their models are acoustic-electric and come with their innovative proprietary Godin electronics, including Quantum I and Quantum II variants, also known as Q1 and Q2. On that note, you'll notice contractions like GT, SWS, HG, CW, which means glass-top, solid wood series, high-glass, and cutaway version, respectively.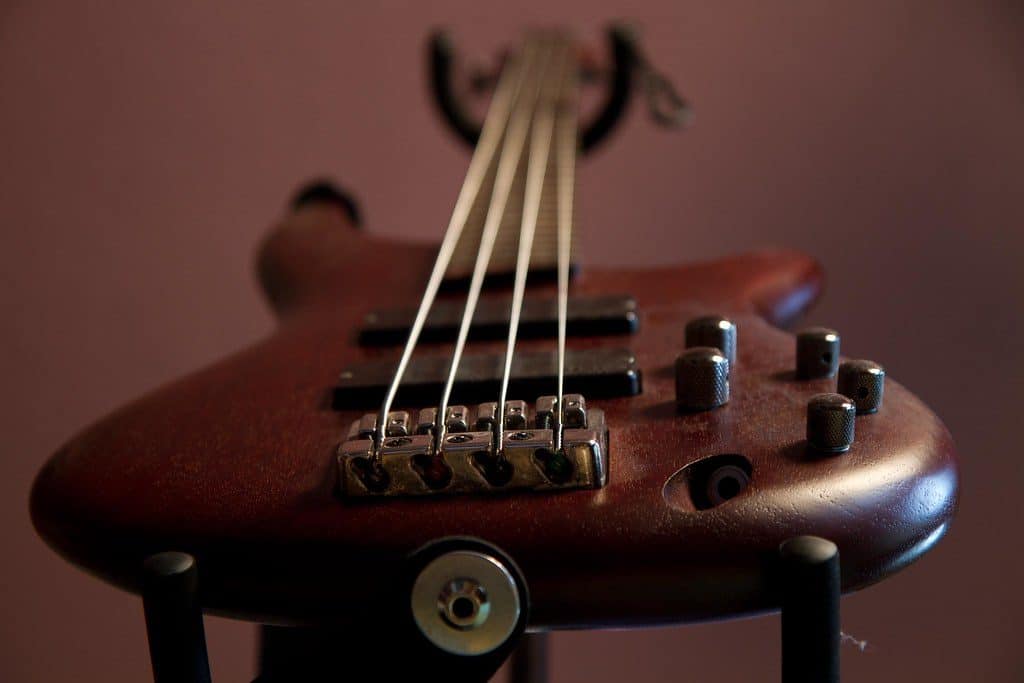 Speaking of innovation, unlike your average flattop acoustic, Seagull guitars feature a compound-curve which keeps the soundhole from sinking in.
In a nutshell, whichever Seagull instrument you go for, you can be sure that a lot of thought and attention to detail went into it. And thanks to their incredible quality control and affordable price, it's one purchase you can't go wrong with.
Final Thoughts
The winner of our roundup is the Seagull S6 Original. According to our expert advice, it offers unparalleled performance, great aesthetics, and spot-on tone quality. If you've been searching for a budget-friendly acoustic guitar that you can take pride in, this model is just the thing for you.
Check out this post for reviews of other awesome guitars including the best parlor guitars available in the market today.