For audiophiles and turntable enthusiasts, choosing your first turntable can be dicey. One important consideration is to ensure that you pick a turntable that won't damage your priceless record collection.
There are a variety of turntables on the market that will not only play your records with care but also offer convenient features. One such brand is the Canadian audio systems company, Fluance. Their products blend high sound quality with easy setup, affordability, and a myriad of other advanced features.
Our Top Pick
Let's dive right into this Fluance turntable review to learn more about these turntables that are reigniting the passion for vinyl! For those of you that simply can't wait to get to the brass tacks: The RT85 is our overall top pick, thanks to the long list of features for the price. This model is a vinyl aficionado's dream come true.
Last update on 2023-11-05 / Affiliate links / Images from Amazon Product Advertising API
The Best Fluance Hi-Fi Turntables Reviewed
The RT80 is a starter record player with basic features to enable you to play your records without fear of damage. If basic black is your thing, then this turntable was designed for you; the plinth is a minimalist black with a hollow plastic body. It also features an aluminum, belt-driven platter that comes with a standard felt mat and a simple control dial that selects play speeds for 33 or 45 RPM records.
Key Features
High-gloss, piano-black, fiberboard plinth
AT91 conical cartridge
Balanced aluminum S-type tonearm
Adjustable counterweight with anti-skating
3-foot gold-plated RCA cable connector
Weight – 9.9 lbs
What I Like About This Product
The numbered adjustable counterweight is easy to set up. You won't require a scale to zero in on the fundamental tracking force, which for this model is 2g. The RT80 also has a tonearm locking mechanism for safe operation and is very affordable, coming in at just under $200. If price is no object, view our top turntables on this post.
What I Don't Like About This Product
The aluminum platter is hollow and unstable. This design feature can result in inconsistent speeds, which can create a change in pitch while you're listening to your records. Also, it can't play 78 RPM records.
Pros
Sturdy, minimalist, and durable
Easy setup and includes a beginner's guide
Affordable
Compatible with digital devices such as the Samsung soundbar
Cons
Lacking in many convenient features that are present in the similarly priced RT81
The queuing mechanism has been known to skip during play
For the money, this is one of the best starter turntables. Although not as solidly built as the RT80 and features the conical stylus, which isn't as strong as other cartridges, it's still great-sounding, well-constructed, and easy to use.
Overall Rating: 7.0/10
The Fluance RT81 is a high-end, feature-packed turntable for beginners and more experienced DJs, without the high-end price. The sound quality is excellent, given its affordability. It also has a built-in phono preamp, elliptical cartridge, aluminum belt-driven platter, and a thick rubber mat for added protection.
Key Features
High-gloss, solid, audio-grade walnut plinth
High performance AT95E elliptical cartridge
Balanced aluminum S-type tonearm
Adjustable counterweight with anti-skating
3-foot gold-plated RCA cable connector
Weight – 14.1 lbs
What I Like About This Product
The sound and build are top-notch. The gold-plated RCA line outputs give a warm and superior tonality. The solid build includes solid audio-grade walnut wood, a rubber slip mat, and an aluminum platter—all of which make for a long-lasting and durable turntable, one that features in many Fluance turntable reviews.
What I Don't Like About This Product
The auto-off feature turns off the aluminum platter, but you'll have to physically return the arm to its resting place. It also does not automatically queue records; not useful if you're searching for a fully automated turntable.
Pros
Great sounding
Sturdy, stylish, and durable
Easy setup inclusive of a quick-start guide
Excellent value for money
Cons
It has no auto-return tonearm
Speeds can be inconsistent
This is the perfect beginner turntable. It produces fantastic sound and has convenience features, like a built-in phono preamp to ease in any amateur music lovers. Although it's not fully automated, you're getting excellent value for money, and a durable, solid-built product.
Overall Rating: 7.5/10
Part of the Fluance reference series, the RT84 is the perfect middle ground for more seasoned audiophiles and is full of top features.
Key Features
High-gloss, black piano or almond finish
High-performance Ortofon 2M Blue stylus
Balanced aluminum S-type tonearm
Acrylic platter with a rubber mat
Auto-stop function
Conical-shaped feet, which are adjustable
3-foot gold-plated RCA cable connector
Weight – 16.76 lbs
What I Like About This Product
This unit is truly beautiful. It offers top quality and durability, with lots of advanced features, without the top price.
What I Don't Like About This Product
For the price, these units should have a built-in preamp to avoid the expense of buying one, and the extra circuitry needs one.
Pros
Great sounding
Beautiful and sturdy unit
Easy set up without external wiring
Comes with a pair of gloves to keep off those pesky fingerprints
Mid-range price for those who want the features and can pay just a little bit more
Cons
It has no built-in phono preamp
Does not have wireless playback capability
This is truly a listener's turntable. It has all the basics, and delivers on durability, quality, and sound, for not a lot of money.
Overall Rating: 8.0/10
The RT85 is on the higher side pricewise but the features it comes with make the price tag worth it. The higher-grade elliptical stylus, solid wood plinth, 12-inch acrylic platter, extra gloves, and hinged plastic dust cover all scream quality.
Key Features
High-gloss, piano-black or walnut solid wood finish
Ortofon 2M Blue elliptical cartridge
Two-speed servo-controlled DC motor with 0.10% speed variation
Static, balanced aluminum S-type tonearm
Adjustable counterweight with anti-skating
Auto-stop function
3-foot gold-plated RCA cable connector
Weight – 14.1 lbs
What I Like About This Product
I particularly like the servo-controlled motor, optical sensors, and more substantial acrylic platter. All these high-quality components work together to control speed accuracy, eliminate skips, and reduce wow and flutter.
What I Don't Like About This Product
This model does not come with a built-in phono preamp. For the price, this component should be present.
Pros
Sturdily built with a solid, audio-grade wood plinth and acrylic platter
Servo-controlled motor for speed accuracy
Optical sensor checks to keep the speed at 500 times per second, resulting in just 0.10% speed variation and 0.07% wow and flutter.
The heavier, higher-quality acrylic platter helps with speed consistency
Cons
It is relatively pricey and may deter beginners
It does not come with a built-in phono preamp
This higher-end turntable is an excellent value for the money, given all the features it showcases. It sounds good, looks good, is durable, and packed with features. It also has room for upgrades should you need them later – an audiophile's dream and worth the price tag.
Overall Rating: 8.5/10
About the Brand – Fluance Turntables
Fluance is a relatively new audio company, only 20 years on the market, and considered to be a wave-maker in the music industry. Their primary aim is to make high-performance home audio products that simplify yet heighten the experience of listening to music or watching movies, through the provision of high-quality audio solutions.
Deepak Jain first founded this Canadian brand in 1999. He noticed that no other brand could replicate the depth and intensity of the sound he would experience at concerts and opted to build his own high-performance amplifiers and speakers.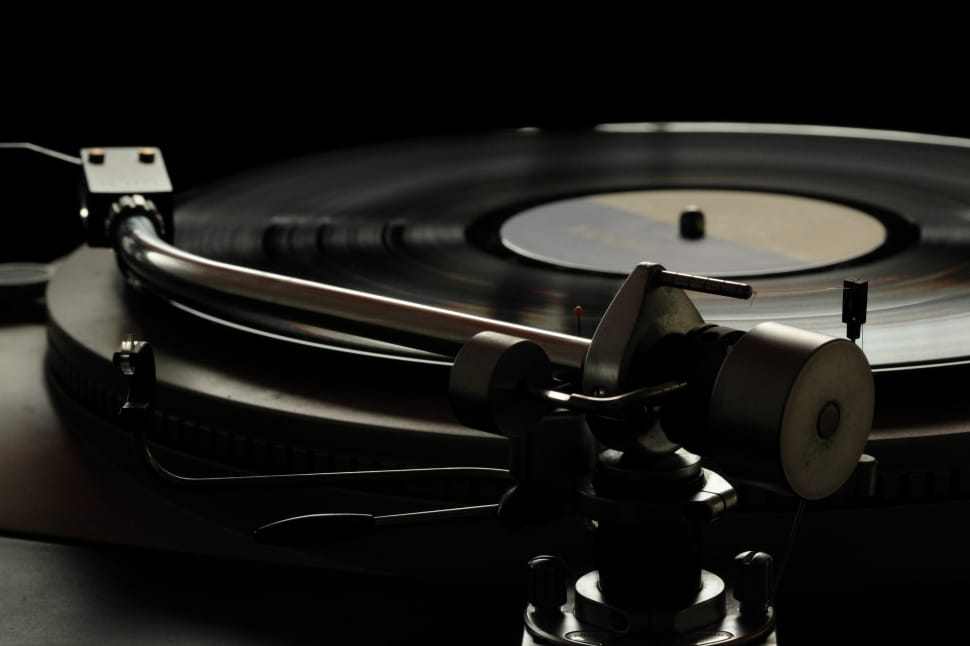 The company expanded into music systems, and soon after that, Hi-Fi turntables for consumers who favored an authentic analog music experience. The name "Fluance" was coined to define the high-quality sound its speakers produce – "Flu" is Latin for "flowing" or "wave," while "ance" is Latin for "a state of being."
Fluance equipment is affordable but high-end in terms of quality and specs. They use modern enclosure technologies, high-performance drive units, high-quality wood cabinets, and highly refined crossovers to guarantee technological fidelity and sound performance.
All Fluance products offer:
30-day risk-free in-home trials
Free shipping and returns
Lifetime dedicated customer support
Two-year warranty on all products
This company has made an excellent name for itself, scoring points with consumers and in various professional Fluance turntable reviews. Fluance has cemented its reputation by backing up their products with exceptional customer service and generous warranties.
Final Thoughts
Fluance produces refined, beautiful, and easy-to-use products without charging a hefty price for them. Their turntables focus on great sound, a must for old-school audiophiles who enjoy listening to records.
Customer reviews are generally glowing. The Fluance RT85 stands out as one of the best starter turntables on the market, combining monetary value with a great sound experience. On the higher end of the scale, the Fluance RT85 combines beautiful high-quality features for slightly more money, but at a price that an audiophile would be prepared to pay. This range of price points is part of what makes Fluance so accessible and popular.
We've also written a roundup post of all best and latest DJ gear available in the market today.