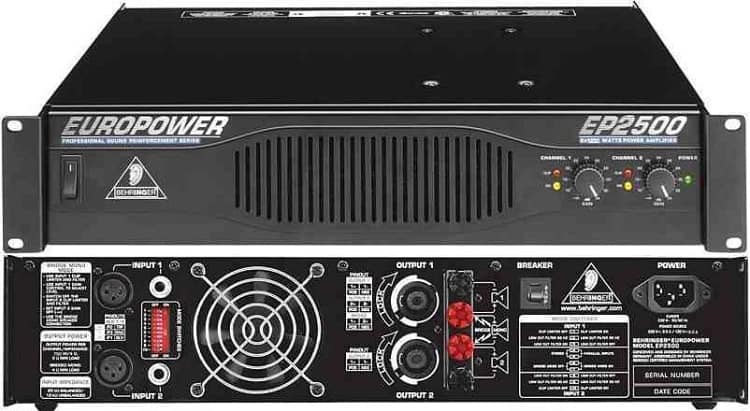 Audio is a great hobby. Any audiophile will tell you that. There is a real sense of satisfaction when you put on a good pair of headphones and crank up your favorite song recorded or converted to a format that isn't too compressed.
However, since there are rarely any headphones that can substitute a good set of speakers, you go and buy yourself a very nice pair of high grade stereo speakers. But wait, these need power, what now? Well, you have to go get a dedicated amp.
Amps can get very expensive, very fast. It all depends on what you're after. Every amp will have some sort of impact on the quality of sound. It won't be too overt, but you will notice it.
>> Check Out Current Price & Customer Reviews On Amazon <<
Amps come in all kinds of forms and flavors. You can sink an endless amount of money into a setup. Being an audiophile on a budget is a very hard thing to do. You are after quality, but you can't afford the latest and greatest. If you are in that situation, you need to think smart and look outside of the box.
Behringer EP2500 is the kind of amp that will get you all the power you need, in a very simple, reliable and most importantly, affordable fashion. Our task today is to go over the features of this amp and talk about its performance.
All the power you need
There are several things that you need to look for in an amp. You want a good power rating that fits your speaker setup, a good impedance capability, and decent enough build quality so you know it won't blow up on you if you accidentally push it too far.
One of the major issues with modern affordable amps is that manufacturers often neglect the core performance of the map in order to try to make it more attractive to potential users by stuffing a whole bunch of gimmicky features in it.
What that leaves you with is a mediocre power output and even worse sound. Behringer EP2500 offers a completely different approach.

  Features
This amp is probably as simple as they come. When you look at it for the first time, it looks like an empty rack pod that has nothing but two knobs on the front panel. That doesn't really inspire confidence, however the it reveals its true power level the moment you flip that switch to on. In terms of design, Behringer EP2500 is very simple.
It sports very clean aesthetics that were more or less focused on performance rather than good looks. The housing offers enough cooling ports to keep the temperature at a manageable level.

With that said, lets talk about what really matters here. Behringer EP2500 is rated at 2400 Watts in bridged mono, 450 Watts per channel at standard 8 ohms and some 750 Watts at 4 ohms. That is pretty decent for a simple affordable two channel amplifier.
Each of the two channels comes with clipping filters that will shave off the excess power when the amp starts to struggle. The type of connectors supported are your standard XLR and 1/4 inch TRS. Finally, there are two low frequency filters, one 30 Hz and the other 50 Hz. These are designed to kill any infra sound frequencies you might run into.

  Performance
In terms of performance, things are pretty straight forward. The amp is incredibly easy to use, and the power output should be more than enough to run just about any speaker configuration you could have. With two separate channel that push 1200 Watts each at 2 ohms, you have some serious power at your disposal.
Clipping protection is great as well, and actually comes one in a way that isn't too intrusive. Surprisingly, this amp doesn't really add to much coloration to the sound. There will be some, but it is mild compared to what some other amps of higher quality are allowed to get away with.

One a completely different note, Behringer EP2500 is one heavy amp. You are looking at 37lbs worth of amplification that is packed in a rack configuration. One of the benefits of such a rugged design is the durability and resistance to wear.
On the other hand, cooling could become an issue if you push this amp hard for any unreasonable length of time. It's easy to get lost in a good tune, but that can easily cost you a breaker at least. With that said, as long as you pay attention to what you're doing, the Behringer EP2500 shouldn't really be able to hit critical temps.

  What we like
One of the best things about this amp is its rugged nature. This thing is all about meat and potatoes. There are no side dishes, sauces or dressings here. That type of simplicity allowed Behringer to pack as much performance into this unit without having it cost too much. In today's world, that is something we just have to appreciate.

  What we don't like
The only thing we can say we mind about this amp is the fact it's no longer in production. That is a real shame considering it still has a lot to offer. It's not the most refined amp you can get for a home setup, but it is one of the most cost effective models you can get.
In closing
When all is said and done, Behringer EP2500 is a true workhorse. The components are good, and are capable of delivering the power that is advertised without going into overdrive. As a matter of fact, distortion is not really an issue with this amp.
>> Check Out Current Price & Customer Reviews On Amazon <<
For those of us on a budget, Behringer EP2500 is a true savior that can solve a lot of problems, especially if you have power intensive speaker setup that needs to be juiced up. Since it's no longer being made, you will have to hit the used market to find one.
How smart it is to take this route is up for debate, but these things are just worth the effort and money.