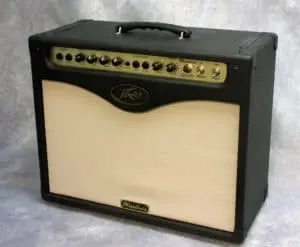 Peavey's Windsor line of amps is rather unusual compared to what is today accepted as the tube amp standard. There are several reasons why we say this so bluntly, most of which we will go into detail later on this review.
Peavey is just one of the numerous brands who saw an opportunity to cash in when the massive demand for low power tube amps hit the market.
Today, modeling amps are just not cutting it anymore. Those who can, are looking to get tube amps of any kind in search for more organic tone.
>> Check out Prices & Reviews on Amazon <<
This is where Peavey Windsor Studio comes in. It was designed with an aim of providing its users with that recognizable tube sound, all while being reasonably priced. However, whether or not Peavey has made the right call with this amp is up for debate. If you look at sales alone, Peavey Windsor Studio is not something they would want to brag about.
On the other hand, this amp has found a very niche application, which is why there is still demand for it out there. It's worth noting that Peavey Windsor Studio has been discontinued. With that said, let's take a look at what this amp has to offer.
Overview
Design wise, Peavey tried to create a somewhat vintage look. The whole amp is dominated by the creme colored mesh at the front of the amp. Above it you will find a gold plated Peavey logo and the control panel.

It's not the most beautiful amp you will ever see, but it definitely is appealing to an extent.
However, no one is buying a guitar amp to look at it, so let's check out what's inside.

  Features
Windsor Studio is powered by two 12AX7 tubes which deliver up to 20 Watts RMS. Interestingly enough, you can replace the stock tubes with just about any type of octal power tubes that are commonly installed these days. This means 6L6GCs or even KT66 tubes.
The control cluster starts with two inputs – one high gain and one low gain. Right next to it you will find the preamp cluster which includes volume and three band EQ knobs. Right next to these is a boost button followed by the effects loop I/O. Finally, there is a reverb knob and master volume knob.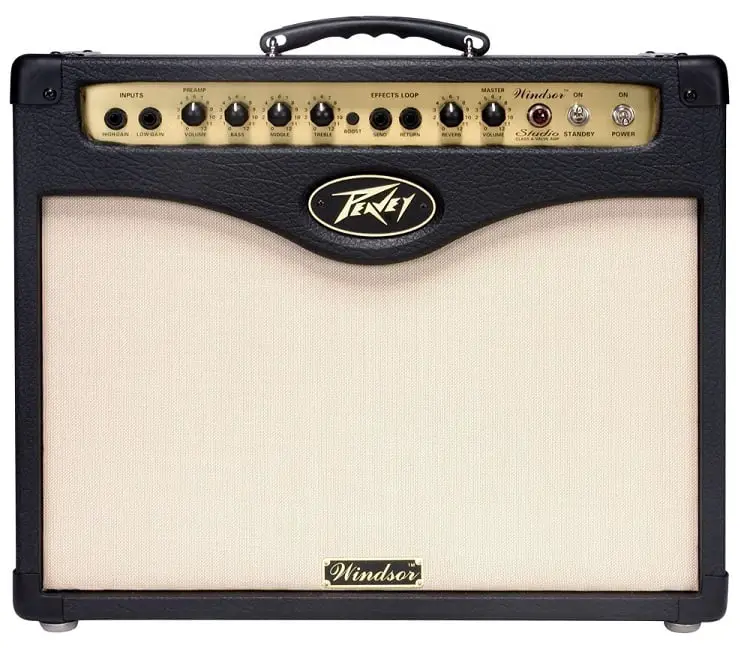 This is a single channel amp, however the boost button gives you that crunch Peavey is known for. Since the goal of this unit was to be a practice amp for the most part, there is something called Power Sponge. In simple terms, this is just an attenuator which allows you to dial down the power. It's a great feature when you want to push the tubes at home without having police called on you. One of the best features on the Peavey Windsor Studio is the microphone simulated XLR output in the back. More on that in the next section.

  Performance
All things considered, the sound you can expect to get from this Peavey is rather underwhelming. The cleans are well rounded and crisp, but require some effort to properly dial in. Trebles are dominant, that's apparent as soon as you turn this thing on. Mids are there, but are lacking some width, while the lows are hard to find no matter what you do. Not so great, right? Yeah, if you plan on relying on the speaker this amp comes with, this is the type of performance you can expect.
There is a level of adjustment that can be made with various effects pedals and such, but benefits are limited at best.
Now for the XLR output. Once you completely bypass the speakers and plug this amp into a PA via mixer, you get a completely different sound. For some reason, Windsor Studio sounds much better when setup like this. Coincidentally, this odd phenomenon makes it a great low budget recording amp. However, all things considered, the performance Peavey delivered with this amp completely missed the user base they were aiming for.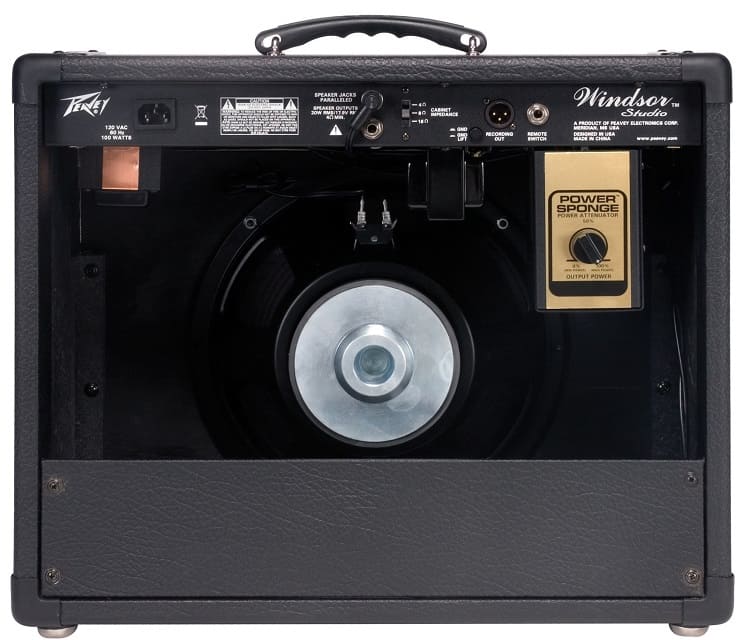 What we like
When Peavey first released this amp, the price was simply not worth it. There were many more practical and better performing amps on the market available for less money.
However, since the Windsor line was discontinued, this amp is starting to fall within the reasonable range when it comes to price. If you're looking for a decent tube amp you can also use to record, it's worth considering.

  What we don't like
Peavey dropped the ball on a number of things with this model. First of all, the sound in standard conditions was sub par. Even if you crank it up and push those tubes with applied attenuation, there is a lack of warmth. Overall, it's not the best amp Peavey ever made, that's for sure.
Conclusion
Constant and hard competition often results in some pretty awesome amps being sent our way. However, it sometimes produces such an odd results like this Windsor. Peavey failed to reach their target audience with this model, but they have accidentally created a great recording amp in the process. If you look online, you will see a bunch of people defending Peavey Windsor Studio, and even more of those who are criticizing it. If you were to buy it new, you most likely end up disappointed.
However, its worth is slowly starting to become apparent in used condition. It can be a great tool for a budget home recording studio. Actually, it's one of the better amps for this purpose alone. If you start playing with different tubes, you will also get various results.
No matter how much we unleashed on this Peavey, it still brings a does of flexibility that is quite refreshing. Sadly, the benefits we are talking about are interesting to a very niche group of users. So by all relevant standards, Peavey Windsor Studio was not a success. Peavey dropped the ball when they could have made a great practice tube combo.