Creating music and being overall in touch with what you play on a digital piano will require you to have a great set of monitor headphones. You have to be able to hear every note and tone you play, and see how it changes as you shape your composition the way you like it.
Choosing the best digital piano headphones can be very tricky.
There are so many great pairs of headphones to choose from that one can easily get lost in the sea of information. That is why we have decided to do most of the work for you and give you a rundown of 3 best pairs of headphones for this application that we can think of.
Get Ready To Hear Some Impressive Sound!
EDITOR'S CHOICE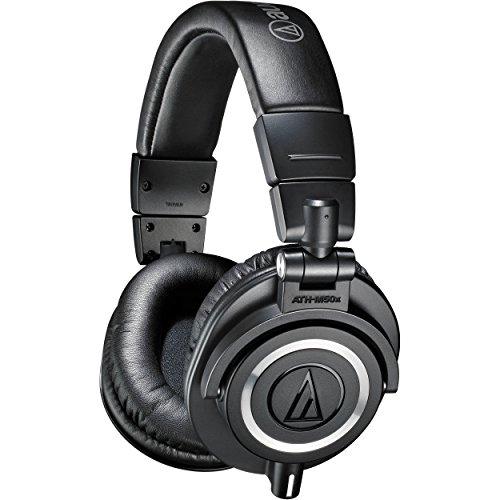 They are considered to be the best value for the money, and thousands of users all around the world swear by them. You can expect great range from these headphones whether you are a recreational user, or a professional who needs an extra pair of monitors to have around.
Truth be told there are numerous way more expensive headphone models which offer only slightly better experience than the ATH-M50x, but the price difference is gigantic.

  Features
When you unpack the ATH-M50x, and handle them for the first time, you will immediately notice the build quality. Nothing about these stands out as cheap or rushed. The design is very natural and the fit is so good you won't feel them on your head. On the first sight, they might look a bit heavy but that is so far from the truth. ATH-M50x are incredibly light, weighing about 10 ounces in total.
The latest version of ATH-M50x comes with detachable cables, which definitely improves the use of these headphones during travels. This was one of the largest drawbacks and complaints users had about this set of headphones.
  Sound
One of the most impressive attributes of ATH-M50x are two 45mm drivers that have an impressive range. You will hear everything with almost perfect clarity, from very crisp highs, distinctive mids, to very defined lows. Any genre of music will sound incredible, and you are bound to experience your favorite songs in a whole different way.
When it comes to monitoring, you can't go wrong with these headphones. They are comfortable enough for prolonged use, and the sound coming from the larger 45mm drivers will allow you to notice every single aspect of your tone, sound, and composition.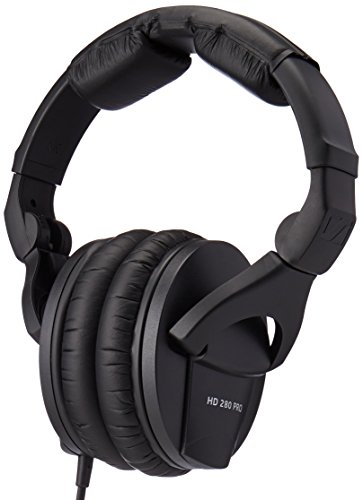 In recent years Sennheiser has brought over their highest fidelity components to the more affordable category of headphones, and HD 280 Pro is the living proof of that. For a decent amount of money you get impressive drivers, great ergonomics and mobility.

  Features
Sennheiser is no stranger to exquisite design and craftsmanship, and the same goes for the HD 280 Pros. The fit and finish is exactly what you would expect from a respectable brand like Sennheiser.
They fit snuggly against your head, which might bother some users but the overall sensation improves as you use them more often. These headphones are foldable, making them very easy to carry around when you need to hit the road.
  Sound
Even if you're not impressed too much with the aesthetics, once HD 280 Pros are on and volume is turned up, nothing else will matter. The channel separation, incredible fidelity throughout the frequency range, noise suppression, there is hardly anything that isn't jaw dropping about these headphones.
The level of detail will leave you in awe, no matter what music genre you enjoy the most. On the other hand you will definitely appreciate this clarity if you need a good pair of headphones for your digital piano, or other devices of similar nature.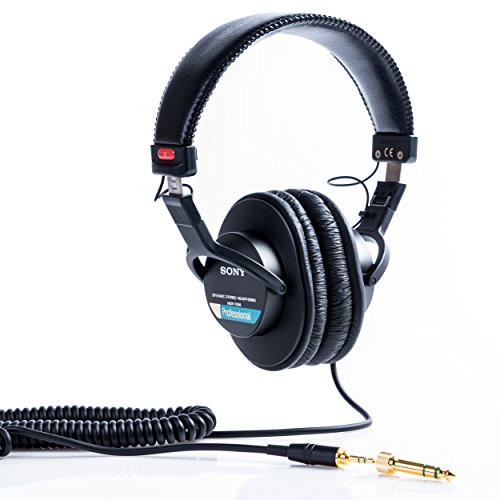 Recently many different brands and companies received a lot of hype, especially when we talk about headphones. It is times like these when we forget some of the more conservative manufacturers that are still going strong to this day. Sony's MDR7506 deserves every bit of exposure they can get, because these headphones simply rock.

  Features
The design of MDR7506 is pretty tame compared to some other brands and models on the market these days. These headphones look somewhat retro, which is usually a good thing depending on your personal taste. Headband is comfortable enough for you to completely forget that you have headphones on at all, and the closed ear design puts out most of the outside noise.
Comfort is something that these headphones do well. Compared to some modern designs found on the market these days, MDR7506 feel like driving an old Cadillac. These come with almost ten feet of coiled cord, meaning that you can walk all over your room/studio.
The cable comes with ¼ inch and 1/8 inch plugs allowing you to hook up directly into the mixer, amp, or any other device you choose. MDR7506 are also foldable for easier transport although the cable is not removable.
  Sound
Sound is reproduced by two 40mm drivers which boast a very wide frequency range. If you feel like listening to classic guitar for hours, you will notice every tone, every time the pick meets the string. On the other hand, if you want to enjoy some beefy 808s, you won't be disappointed either.
Because of this incredible flexibility, Sony MDR7506 are more than great as studio monitors, or recording headphones for personal use.
To Conclude..
There are just too many headphones on the market these days, but quality is easily recognized and quickly recommended all over. The three models we chose for you to day are some of the best you can get even though they won't break your bank.
We feel that ATH M50x is the sweet spot when it comes to value for the money ratio and most of the industry professionals agree with us. However, either one of these will be a great choice for digital piano headphones, or any other kind of use you can think of.