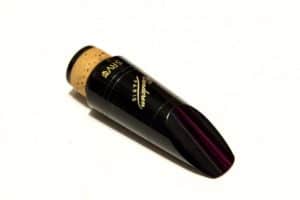 Those who play clarinet know that any instrument is about as good as the mouthpiece that is on it.
If the mouthpiece is not a quality piece, you will struggle with the clarinet. Creating a quality mouthpiece takes a lot of craftsmanship and effort.
Most clarinet players, at least the professional ones, turn to custom builders to find the perfect match. These cost a lot, and are not something everyone can afford. There are alternatives if you want the professional grade stuff. Companies like Vandoren have been making quality mouthpieces for decades now.
>> View Current Price On Amazon <<
Speaking of which, Vandoren 5RV Lyre is one of the most popular models on the market right now. It belongs to a very successful family of mouthpieces, and Vandoren has ensured that only the best quality reaches the end user.
Today we are going to take a closer look at this particular mouthpiece and talk about why it's a perfect match fro both professionals and beginners alike.
Thousands of an inch that can make a huge impact
The level of precision necessary to make a good mouthpiece is impressive. We are talking about thousands of an inch that can make a huge impact on the sound you get.
Not only that, but the feel of the mouthpiece changes with this margins of error. That is why a good mouthpiece costs a bit more, but can also transform just about any clarinet from a mediocre instrument into something you can work with.
The fact that all of us have different styles and preferences when it comes to a clarinet means that one mouthpiece probably won't work for everyone right away. However a good mouthpiece is worth learning to play on.

  Features
Vandoren 5RV Lyre has been around for 60 years, and is still one of the most used mouthpieces in the world. Each one is hand crafted and quality tested in France under rigorous conditions necessary to meet the modern requirements. The material of choice Vandoren decided to use for this particular model is Ebonite.
Vandoren 5RV Lyre features a 1.09mm tip opening with a medium facing. This configuration makes this mouthpiece very comfortable to play and very responsive.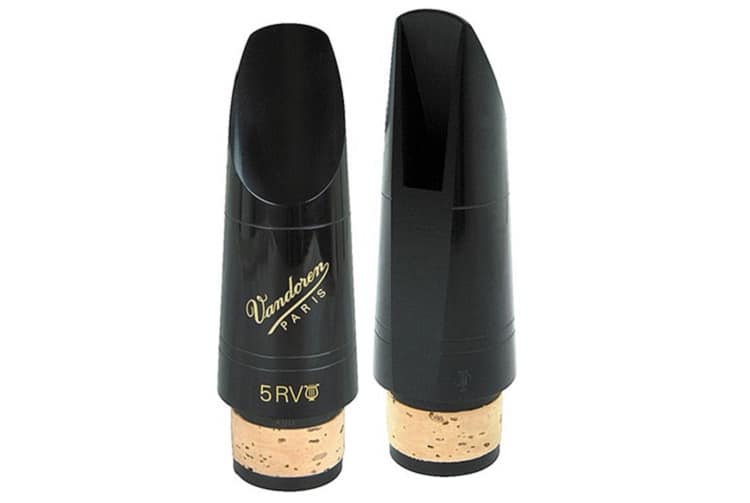 There are two beak versions available – a traditional one and what Vandoren calls Profile 88. The difference between these two is in the angle of the beak. Profile 88 is the favorite of many as it is much more controllable in general.

  Performance
When experience clarinet players say a mouthpiece can boost the performance of any clarinet, they aren't kidding. One of the main reasons why Vandoren 5RV Lyre has been the gold standard for all these years is exactly because of the impact it has on just about any clarinet.
Professionals love it, but it's also something beginners can benefit from. If you start learning how to play with a quality mouthpiece, you will experience the full potential of your clarinet.
Truth be told, Vandoren 5RV Lyre is definitely not cheap, but if you consider how much of an improvement it can make on the sound and fidelity of your instrument, the investment is well worth it.

  What we like
A time tested and performance proven designed of Robert Vandoren is still what most clarinet players around the world turn to on a daily basis. This mouthpiece is polished and perfect to the extreme, offering the player an impressive performance that significantly changes the way a clarinet sounds and feels.

  What we don't like
There isn't much we can criticize about this mouthpiece. The only thing that comes to mind is the price. Even though it's been around for all these years, and the fact that it's a precision made component, we feel that it could have been a bit cheaper.
By and large
Figuring out the right mouthpiece for you takes both time and effort. When you go testing different designs, you will need to spend some time with that particular mouthpiece before you can tell it fits you or not.
>> View Current Price <<
For most players, that is hardly practical to do. That is why Vandoren 5RV Lyre is the go to model. Its performance is already widely known, and when you decide to get one, you will know exactly what to expect.