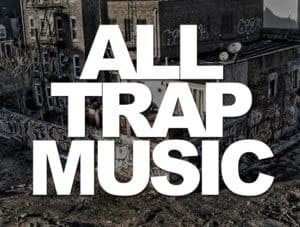 Trap genre of hip hop has really taken off in the last several years. It brings that dark ambient that you usually don't find in more mainstream genres.
With that said, there are a lot of small time producers trying to break through with their beats. Some of them have all the necessary tool, but most don't have the money to purchase every sample pack they need to create good trap beats.
If you belong to the latter category, we got good news for you. There's a misconception being spread around that you can't find good trap samples free of charge. That is just not true. You will have to dig a bit, but there are definitely resources online where you can find all the samples you need, and so much more.
Today we are going to show you several places where you can download some decent samples for your library.
Decent samples for your library – List Source
One of the most unique elements of any trap song is the 808 bass. If you don't have a decent selection of 808s to work with, you are hardly going to get anything done. Because of this we got several places for you to check out, that offer decent 808 packs for free.
Ultimate 808 Mafia Drum Kit Collection – This a pretty decent 808 package that contains just about everything you need. There are 808 bells, kicks, snares, claps, chants, and so much more. They even included some of heir of effects and transitions that are pretty good to be honest.
The pack is not huge, but it gives the basic stuff that is more than enough to get you started.

808 Trapstep Pack Vol 1 and Vol 2 – These guys are just amazing. These two sample packs come bringing all the heavy hitters. You got your 808 basses, chants, cymbals, claps and even instruments. Volume 1 is amazing, but they published Volume 2 not so long ago, which only expands the amount of stuff you get to use. These two are probably one of the best free 808 kits on the web currently.
2015 Trap Sample Pack – This pack comes with a whole bunch of general use samples. The quality is great for a free pack, and you will find a lot of useful stuff in here. It's not too big or complex, but for a free pack, it's more than we could have asked for. You should definitely have this one in your library.
In summary
There you have it, three places on line to get trap samples free of charge. The quality is great on all of these, and they will definitely expand your library with something you can work with. If you want to find more resources like these, we suggest you get involved in one of many online trap communities.
There will be a lot of producers there who will know where to get more stuff like this online. Networking is the key in this business, so get out there and meet people.