The world of guitars is defined by several major brands that dominate the market. We are talking Fender, Gibson, Ibanez and similar. All of these manufacturers are exactly who most people turn to when they are buying a guitar, whether it's their first one or not. However, there is a huge number of smaller brands and shops out there, some of which make really great guitars.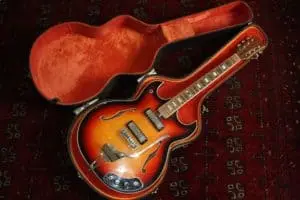 One such name is El Degas.
Their instruments can still be found today across North America, and their owners rarely know the history behind these guitars. Today we are going to talk about this brand and discuss where these guitars came from exactly.
Last update on 2023-11-02 / Affiliate links / Images from Amazon Product Advertising API
Where these guitars came from ?
Guitars made in Japan generally have a good reputation. However, that is mostly related to ones which feature the logo of a well known guitar brand.
El Degas guitars didn't have that branding going for them, but they did make all of their guitars in Japan. Most people will tell you that El Degas guitars were cheap Gibson knockoffs, and that is completely understandable. Some of the most popular El Degas guitars were Les Paul clones which offered pretty decent quality.
With that said, they also had a whole bunch of guitars that weren't all that great. El Degas quickly became known as that brand you might want to get when you're just starting out. They were cheap, decent looking, and had a sound that was more or less fine.
The more expensive El Degas guitars, including some acoustics and bass guitars, were on par with much more expensive instruments from other manufacturers. They had the quality, the sound, everything. One of the biggest issues with El Degas guitars was the fact that they were made in several different factories in Japan.
The quality each factory delivered was not the same, which is somewhat understandable. This introduced a lot of guesswork when it came to buying these guitars, as you couldn't really be sure whether it was a good one or a bad one.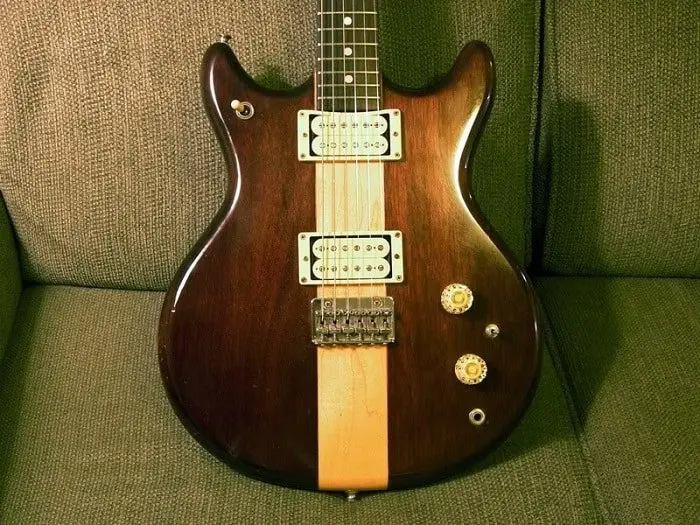 El Degas was mostly imported to Canada during '70s and '80s only to fade away completely soon after. There are still a number of these guitars in circulation though. Some of them have been heavily modified, while others were kept in a mint condition.
How good are these compared to what you can pick up today? Not so great in all honestly. However, sometimes you will find them at a really good price. If that ever happens and you need a cheap guitar for some reason, you might want to consider going for it.
To conclude
El Degas guitars had their 5 minutes of fame and then completely disappeared from the market. How good or bad these were is up for debate. However most guitar players will agree that El Degas never really delivered an instrument that was special in any way.
As starter guitars, they are still pretty decent, especially since they don't cost too much after all these years. On a grand scale of things, El Degas was just another blip on the radar that showed up one moment, and was gone the other.