Eastar is a relatively new distribution brand for Donner, one of the newest manufactures in the global music scene. In recent years I've seen their kits popping up everywhere online and in stores, which I'm guessing is why you're here. In this article we will review Easter/Donner as a company, including their strengths and weaknesses when it comes to drum manufacturing. We will also look at some of the top Eastar drum kits.
About the Company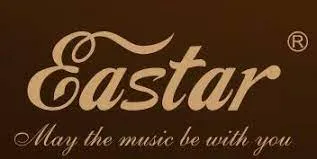 Eastar is a brand and online shop owned by Donner Music with distribution centers all over the US and different global regions. Donner was founded in 2012, and has since exploded into a major global music manufacturer in almost every category including pianos, drums, and guitars.
What Types of Kits does Eastar Make
When it comes to drums, it seems like Eastar and Donner have focused mainly on the low to mid tier price range with their products. As you can see in the table below, Eastar offers several beginner drum kits for both children and adults. Eastar specifically seems to sell the cheapest Donner made drum kits. The company excels at online marketing and supply chain strategy, which is why they've been able to gain so much traction so quickly. In my opinion, Eastar drums tend to offer good value for what you pay. In terms of manufacturing quality, I think they are a step below the more seasoned manufacturers. Overall Eastar drums are decent quality, but they haven't perfected some of the more nuanced techniques that really stand out in the top tier manufacturers high quality kits.
Main Strength – Value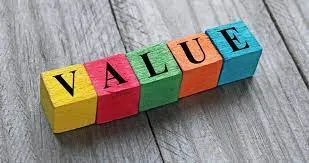 It looks like Donner and Eastar have focused on providing a lot of bells and whistles (all inclusive kits, lots of drums, edrum modules with a high number of sounds and kits, lots of extras included) to target beginning drummers looking for value and convenience. If you're looking for a cheaper alternative to some of the more well known manufacturers, Eastar can be a good option. What the kits may lack in manufacturing quality, they usually make up for in price and overall extras included, especially at the beginner to early intermediate levels, where subtle nuances in sound quality aren't really a big deal.
Main Weakness – Quality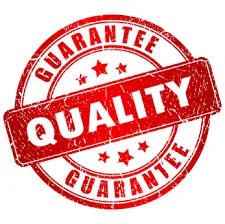 Unfortunately Easter does not offer the best of both worlds. While they do offer great value, you will most likely sacrifice quality in certain areas by picking up an Easter kit. For example, the Donner DED-200 (an electronic drum kit) had more latency issues and trigger misses than the Alesis Nitro and other similar edrum kits. The overall manufacturing quality of Eastar is going to be worse than say Pearl or Gretsch, but this is only going to be prevalent in higher end kits. For beginner drum sets, Eastar is a good alternate option.
Top Eastar Drum Kits
| | | | | | |
| --- | --- | --- | --- | --- | --- |
| | | | | | |
| | | | | | |
| | | | | | |
| | | | | | |
| | | | | | |
| | | | | 14.5" Hi Hats & 16" Crash | |
| | | | | | |
| | | | | | |
The Eastar 3 piece is an extremely cheap drum set designed to be an entry level option for children. I tend to advise against kits like this since they are so small and don't have the same sound quality and feel as a more professional junior level kit (like the Pearl Roadshow Jr, for example). Even beginner drummers will outgrow a set like this extremely quickly, so the only situation where I see this being a good purchase is if you think your child will lose interest in drumming almost immediately and want to invest as little as possible. Otherwise you will most likely have to move to a better kit anyway.
There is a 14″ and 16″ version of the Eastar 3 piece. The 16″ is obviously slightly bigger, but they're pretty much the same.
Very similar to the beginner 3 piece kit, just with more drums. The manufacturing quality is definitely reflected in the low price. You won't get clear, crisp tones out of a set like this, but it can be an option for learning the ropes.
The additional drums are nice as they allow for more complicated rhythms and fills. However for a beginner drummer they aren't necessary. Again, your child will most likely graduate to a full size kit quickly so it might not be worth the investment.
The Easter 5 Piece Pro drum kit is a full size drum set, and is a cheaper alternative to kits like the Ludwig Accent or Pearl Roadshow. Overall, this is not a bad beginner kit option, especially with a few cymbal and drum head upgrades. It's overall durability and quality is slightly lower than other beginner drum sets from more well known manufacturers, but it doesn't sound awful and will last a good while if you take decent care of it. If you're just looking to practice and develop fundamental skills I could see someone getting a good couple of years out of this kit before moving to a more advanced setup.
Out of the box, the toms and snare actually sound pretty decent. As always, I'll recommend replacing the stock heads with some Remo or Evans drum heads, but overall not to shabby. The cymbals did sound a bit thin to me compared to other stock cymbals, but honestly you're never going to get a phenomenal sound from stock cymbals.
There is a 22″ and 18″ version of the 5 piece pro. The smaller kit will have a slightly higher, tighter sound.
Conclusion
If you're a young beginner looking for an introduction "practice" drum kit and don't want to break your bank, Eastar is a good option. Otherwise, I'd look at some better brands and pick up a kit that will sound better and last longer.