Like many musicians, I've often found it hard to fit in as much guitar practice as I would like. Especially when I was away from home, I didn't have a reliable way to play guitar, as it was inconvenient trying to carry a bulky musical instrument around. That's when I discovered pocket guitars. A pocket guitar is a phenomenal tool for practicing chords and hand dexterity, and is a must have for guitarist looking for a convenient way to develop their guitar playing skills on the go.
Most pocket guitars are essentially a short 6″ or so fretboard with strings. The sole purpose of these tools is to practice different chord shapes (they aren't meant to be played as an actual guitar). These are best for beginners solely looking for a guitar practice tool. Other pocket guitars (sometimes called portable guitars) are actual acoustic guitars that are designed to fold into themselves and/or be as compact as possible to transport. These can be played and some sound just as good as normal acoustic guitars, but they are obviously going to be a lot more expensive. These are best for traveling musicians who need to constantly move around with their instrument.
We will review both types of pocket guitars. For the practice tool pocket guitars, we mainly looked at price, durability, and any extra features the device had to ultimately help make practicing more efficient. For the full size playable pocket guitars, we focused on price, sound, and durability.
Pocket Guitars Designed for Practice
As stated before, these are essentially 6″ fretboards that let you practice pressing down strings for certain chord shapes. They're great for training finger strength and dexterity, especially early on in your musical journey, but don't help develop many key skills like rhythm, moving up and down the fret-board extensively, or dynamics when strumming/picking. Still, they are a great way to get some quick practice in when you don't have access to a full sized playable guitar. These tools are generally very cheap, and their manufacturing quality reflects this. Don't expect to get a highly durable, amazingly crafted instrument as that really isn't the purpose of these.
OUR TOP PICK (Practice Tool Pocket Guitars)
We recommend the MoreUp Digital Guitar Trainer. The product is affordable and comes with a handy display that shows finger placement for different chords. It doesn't have the best durability, but due to the price point of these practice guitar tools, none of them really do. If you're looking for something that'll last a good while you might have to graduate to the full size guitars. Anyway, enough rambling from us here are the reviews:
Price: 3/5
Durability: 3/5
Features: 5/5
Key Features
Dimensions: 12.2 x 2.48 x 1.77 inches
Weight: 9.6 ounces
Steel Strings
Wood fretboard
Plastic Body
Electronic chords display with built in metronome
Lithium Batteries
Pros
The chord display is really convenient for some of the lesser known chord shapes. The metronome is also helpful to add in the timing dimension. In terms of pocket guitars, where the build quality is never that great, this product has decent durability and the overall feel is similar to an actual acoustic guitar. It's obviously lightweight and extremely portable, and the price is very affordable.
Cons
The instructions are hard to read (seems like they're translated from a different language). The plastic body isn't ideal but pretty par for the course in terms of these tools. Finally, there are some reported manufacturing defects like smudged ink and difficult tuning due to how the tuning bolts were made (note that since you aren't actually playing sounds with the guitar, tuning in this case just adjusts the string tensions and changes how hard it is to press the strings down).
Overall Rating 4.2/5.0
Another decent pocket guitar is the WoGod Portable Pocket Guitar. This guitar has several features that set it apart from the rest.
Price: 3/5
Durability: 3/5
Features: 4/5
Key Features
Dimensions: 10.31 x 3.19 x 2.6 inches
Weight: 9.6 ounces
Plastic body
Wood fretboard
Steel strings
Prohands finger exerciser
Easy carry case included
The main advantage the WoGod has above other pocket guitars is the Prohands finger exerciser, which is designed to increase finger strength, flexibility, and coordination. Honestly this is pretty trivial, I don't think it adds much value above the actual pocket guitar.
Other than the additional finger exerciser, the WoGod is similar to the MoreUp, except it doesn't come with a digital display. It's also almost always out of stock on amazon, but you can probably find it on ebay or something. There are similar complaints about the instructions being challenging to use, but there really isn't that much to figure out. Just practice chord shapes using the strings. Our take here is you should just go with the MoreUp unless you really want the additional finger exerciser.
Pros
Comes with extra finger exercise
Lightweight and compact size
Decent quality as far as pocket guitars go
Cons
No digital display
No instructions included
Overall Rating 3.8/5.0
Price: 5/5
Durability: 2/5
Features: 2/5
If you're looking for the no frills, cheapest option then the jollystyle is probably your best bet. We won't lie to you, it's pretty cheaply made but that is reflected in the price. It won't last forever but it serves it's purpose decently well and for under $15 offers pretty good value. If you take decent care out of it you can get way more than $15 worth.
Key Features
Dimensions: 10.43 x 3.66 x 1.77 inches
Weight: 5.6 ounces
Plastic body
Wood fretboard
Steel strings
Pros
Low price
Comes with carrying case
Cons
No extras
Lower than typical durability
Overall Rating 3.8/5.0
Price: 4/5
Durability: 3/5
Features: 2/5
Elecguru's Portable Wooden pocket guitar is another decent "no frills" option. It's a bit larger and sturdier than the JollyStyle but will also cost a bit more.
Key Features
Dimensions: 10.98 x 2.4 x 1.69 inches
Weight: 7.2 ounces
Wood fretboard
Plastic shell
Steel strings
The added weight and durability is a nice step up from the JollyStyle if you think you'll be really using the tool a lot. The ElecGuru serves as a good middle ground between the options we've explored thus far. Honestly, every pocket guitar we've explored on this list serves it's purpose decently well, and with the exception of a bit of added durability and some extra features they're all very similar.
Pros
Relatively cheap
Good balance of price and quality
Cons
Overall Rating 3.6/5.0
Best Full Size Pocket / Portable Guitar Reviews
While the pocket guitars mentioned above are a great supplement to your training, they will never be able to replace the development you get from playing a full sized guitar. Plus, it's so much more fun to actually produce sound as you hone your guitar skills, which is why we recommend going with an full size pocket or portable guitar if you have the budget.
OUR TOP PICK
We especially recommend the Yamaha SLG200S Silent Guitar. This tool ticks all the boxes that define the best pocket guitar. It's lightweight and portable, durable, and affordable. It also comes with a few extras to improve your experience and convenience.
The Yamaha SLG200S Silent Guitar is not only a perfect choice for travelers, but can also work well for home players looking for an affordable, lightweight, easy-to-carry, and fully functional acoustic-electric portable guitar.
Key Features
Mahogany body and neck
Rosewood fretboard and bridge
22 frets
11mm string spacing
SRT Piezo pickups
SRT Mic Modeling Preamp System (Royer R-122)
In-ear headphones, 2 AA batteries, and soft bag included
The steel strings and mahogany construction produce a rich, thick tone when the guitar is connected to an amplifier or a laptop. However, you can choose the near-silent option and play the instrument as it comes.
It also features a fully collapsible body, with Yamaha's SRT technology for the full-body resonance. That means you get the sound of a classic dreadnought, without having to deal with the bulky size or shape.
However, this guitar is not without some downsides. At times, it makes a slight popping sound when playing a different combination of notes. You also need to tune it more often than other guitars, to get the best from it.
Pros
Detachable frame
Unique design
Slim and portable
Bonus accessories included
80% quieter than acoustic
Cons
Some popping sound when trying to play a different set of notes
Overall, the Yamaha SLG200S Silent Guitar is a great option for travelers, studio musicians, and beginners with limited storage space. Its fully collapsible, electric-acoustic body is what makes it stand out from the competitors.
Overall Rating 4.7/5.0
If you don't have the budget for the Yamaha, the traveler acoustic offers 75% of the same value for 50% of the price. It's great for practicing, and the sound is decent. It's a bit weak on the high and low ends, but as long as you aren't gigging or trying to record professional sounding tracks it should do the trick. (note that it's labeled as an acoustic but you need an amp to actually hear any sound from it). Overall, this is another quality portable guitar.
Key Features
Maple body and neck
Walnut fretboard and bridge (also available in maple and Indian laurel)
Bronze strings
Weight: 2 lbs
Piezo pickups
Gig bag included
While the guitar is decent in terms of quality and sound, obviously the main feature and reason you'd buy it is for convenient travel. It's only 28″ long, very thin, and can fit in an overhead airplane compartment. A great option for anyone that is constantly on the go and doesn't want to deal with the hassle of transporting a full size guitar.
Pros
Slim and portable
Gig bag included
Great value for the price you pay
Cons
Lower and higher frequencies tend to drop off
Buying Guide How to Choose the Right Pocket Guitar
There are several things to consider when shopping for a pocket guitar to ensure you get the best unit for your guitar practice needs. These include
Price
While pocket guitars usually are about ten times cheaper than standard guitars, you still have to determine your budget. The higher-priced models are typically better quality. So, if your budget allows, consider going for a higher-priced option that best suits your needs.
Brand
You should realize that some of the most popular guitar brands do not manufacture pocket guitars. So, you may not find a pocket guitar in your favorite brand's name and will need to look to lesser-known brands.
Buying an unpopular brand doesn't mean you'll get a substandard product. In fact, brand's that aren't as popular as their leading counterparts frequently offer low prices, which can help you save some money while getting a product that meets your needs.
Even if the product doesn't perform to your expectations, you wouldn't be very disappointed as the product is very cheap.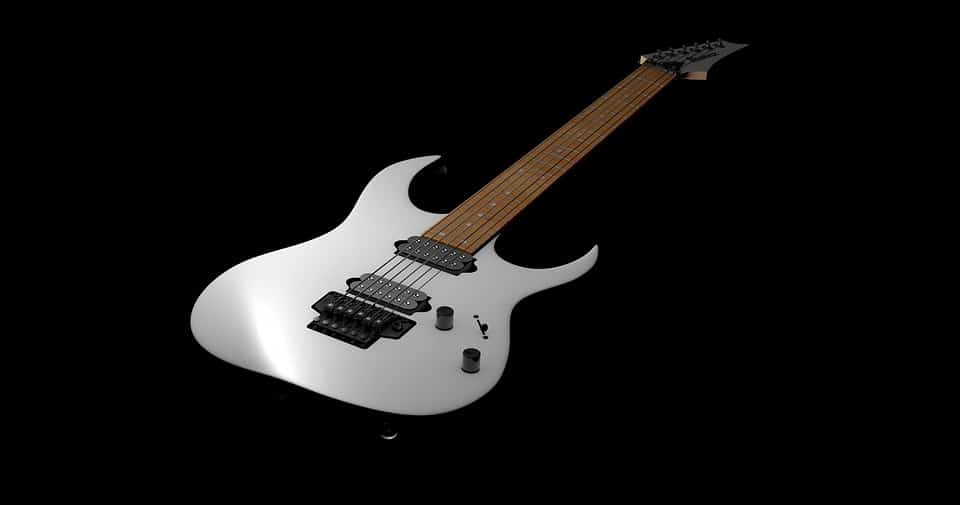 Design
There are two main factors to consider when it comes to the design of a pocket guitar.
Number of frets
Durability
The kind of material a pocket guitar is with built affects its durability. The best materials are high-strength plastic for the shell and rosewood for the fretboard. Any pocket guitar that comprises these materials is sure to stand the test of time.
The number of frets also plays a great role in the quality of pocket guitar. The most common pocket guitars on the market are the four-fret and six-fret types. Four-fretted guitar practice tools are considered the basic option, and they are the most commonly used type.
They are the smallest, and hence the best choice if you want a compact pocket guitar. While the six-fretted practice guitars aren't very rare, they are not as popular as their four-fretted counterparts. These guitars are less compact.
Nonetheless, they are more versatile. You can use them not only for practicing chords but also playing scales.
Final Thoughts
Many of us lead a busy lifestyle, and there's just no time for sitting down to practice playing the guitar. That's where pocket guitars come in handy. They can be a great investment if you're often on the go.
However, there are numerous pocket guitars on the market, and not all of them are created equal. You'll need to take the time to research and find one that works best for you. The four pocket guitars reviewed above are designed to deliver the best practicing experience. Check them out and choose one that suits your needs.