Many people tend to forget the importance of getting a proper amplifier upon purchasing an instrument. So many buyers focus on buying a solid guitar or bass that they forget that the amp is just about equally important in getting a good sound.

While we understand being passionate primarily about instruments, we're more supportive of being passionate about sound, and that includes amps. One could argue that pedals also deserve a spot in the mix, but we're going to save that one for another occasion.
This time around, we'll focus on the amplification domain and finding the best practice amp at a fair price. What we mean by this is an amp you can play at your home, not with a full-on band and definitely not during live shows. This is something to start one's musical journey with and maybe jam along with a few other guitarists.
There are many areas to dive into here, which we will do with Best Tube Practice Amp and Best Practice Amp Under $100 lists, but right now we'll delve into what we generally consider as universal champions of this domain.
Our quest yielded five worthy contestants, all of which you can check out in more detail below.
Last update on 2023-09-12 / Affiliate links / Images from Amazon Product Advertising API
What is the Best Guitar Practice Amp?
This is a good question. While there is a set of objective guidelines that can be followed here, and which we detailed below, your subjective taste will play a key rose in the final decision.
So make sure to know what you want, buckle up and check these out!
If you appreciate a good roar and a tasty punch of rock 'n' roll, you'll be glad to hear that we are kicking things off with the mighty Marshall, the MG15CF model to be precise.
It is one of the company's best-selling models within this price range and a product you can find in homes of some of the biggest guitar masters and professionals. Everybody needs a nice little house amp at home, and this one happens to be one of the best.
Features
The amp utilizes 15 watts of power delivered through a single 8 inch combo speaker. It has a set of two channels – Clean and Overdrive – with separate OD controls and a classic three-band EQ with Bass, Middle, and Treble controls.
Also included in the mix is an Mp3 input to plug in your device and directly jam along to your favorite tunes, as well as a headphone output for those silent practice hours.
Sound
In the sonic department, we are actually looking at one versatile beast, but a beast nevertheless. These is always a pinch of roar present in this guy's sonic output, and that's what we love about it.
This amp is a perfect choice for rock and hard rock oriented players, but we equally recommend guitarists of every genre to give it a spin, as the roar knows no boundaries!
If you happen to be more on the blues and blues rock side, you probably know that Vox is a company every blues man on this side of galaxy endlessly hails and praises.
In the newbie department, we opted for the Pathfinder 10, quite possibly the best beginner blues amp out there.
Features
The amplifier utilizes solid state circuitry and offers a total of 10 watts of power. This is quite enough power for practicing at home, although we can't see this used for much more than that, aside from jamming with other guitarist plugged into amps with similar power, of course.
Further on up the road, the amp has a single Vox Bulldog 6.5 inch speaker with 8 ohms of impedance, along with two channels and operating modes – Clean and Overdrive. Audio controls include standard stuff – a Gain knob, a Volume knob, and two-band EQ control via Treble and Bass knobs.
Apart from that, we are looking at a standard 1/4 inch input jack, as well as a headphone / line out jack to help you with those silent practice sessions.
Sound
As far as the sonic aspect is considered, people tend to compare this Vox series to late great Stevie Ray Vaughan, and we can pretty much agree, at least to an extent. The gain section is more than present, but never goes overboard, while the rest of the features secures a sound that is first and foremost organic, even if not all that roaring and spitting.
By beginner criteria, and by general criteria of small house amps, there's not much no complain about here – the sound is great. What is also important, the groove is persistent, meaning you can expect the same quality at 20 percent volume power and at 80 or even 90 percent power.
Taking it to 100 isn't something we recommend, as it creates distortion and hurts the amp. If you need more power, you're probably jamming with a band and should consider something a tad bigger.
If you are looking for a beginner amp that can cover EVERYTHING, every single guitar genre out there and give you great freedom and the ability to experiment, we have two models for you, and one of them is the Peavey Vypyr VIP 1, a great tool guitarists of any style.
Features
The amp packs 20 watts of power and can be used as an electric, acoustic, and bass guitar amp, which is awesome. This feature may not strike you as particularly useful for a beginner guitarist, but for a house amp, it's great to have a product you can plug in just about any guitar in your household into.
This is a modeling amplifier, meaning that it uses digital technology to recreate sounds of a variety of amps, and offer them all to the player who can then create a unique sonic attack from all the components. The item includes an on-board looper with the purchase of Sanpera controller, and a lengthy 5-year warranty.
As far as durability goes, the casing is strong and roadworthy, while reliability is also at a high level with solid circuitry and components that don't tend to break that easily.
Sound
The sound, well, the sound is amazing. Actually, the sound is what you make it, and that can be amazing. It's a little daunting to some players to be offered with this many options, so we'll point out right from the get-go that if you don't want to make too many tweaks and if you like to have one reliable tone rather than an option to infinitely experiment, just skip this one.
But if you are into experimenting, this thing can recreate anything, any instrument, any pedal effect, and any amp you can think of! Over 400 programmable presets (wow), along with dual, assignable expression pedals with tap switches, dedicated tap tempo, looper control, foot-switchfeatures for accessing presets, stompbox effects, post-amp rack effects, delay, reverb, you name it, the Vypyr has it.
Now that second versatile option. Coming from the company that brought the modeling amps to the limelight of the gear world, give it up for the Line 6 Spider IV.
With slightly less options than the Peavey fella from above, this guitar amp gives you all the essential goods, with plenty of room to experiment among some of the most frequently used effects and sonic styles of the six-string world.
Features
The Spider IV packs 15 watts of power, offering four amp models – Clean, Crunch, Metal, and Insane. This instantly makes it obvious that if metal is your thing, get this amp!
The versatility it offers for heavier music is really something, but that's not where it stops, as the spider here is packed with enough audio range for other styles too, most notably the blues, rock, jazz, and country.
Other notable features include a 6 smart FX, a vast array of included effects, Bass, Mid, Treble, Drive, Channel and Master volume controls, a chromatic tuner display and simple channel switching, an on-board tuner, a 1/4-inch headphone/direct output for silent practice and more.
Sound
What we like about this amp is that regardless of the sound setting you chose, the output will sound genuinely good. Most of the presets and effects are natural and give new players a lot of insight on what guitars, amps and effects are capable of doing, which is exactly what a newbie amp should be doing.
CHECK AMAZON PRICE
Finally, something that screams classic rock and blues — the mighty Fender and their Champion 20 model.
This one is a kick of organic and natural groove that shaped the music of the 20th century infused with modern modeling technology – quite a combo.
Features
The amp offers 20 watts of power delivered through a single speaker. Controls vary from standard Bass and Treble knobs to more advanced mixtures that allow you to choose one of the offered four amp voices (Blackface, British, Tweed, and Metal) as well as FX Select feature that gives you permission to browse through some of the most frequently used guitar effects such as chorus, reverb, delay, and more.
Also included in the mix are 17 various amp models to infuse the sound with and combine it with staple Fender charm. We think that getting a versatile amp that is easy to adjust is the best way to go for beginners, and the Champ has it. You can easily find a good sound to suit you well, but it is equally easy to build upon that sound and turn it from good to great.
Sound
In the sonic aspect, the amp has everything a beginner might need, and then some extra power even. This is not just an amp you can use in your beginner stage and then throw away. The sound quality here is plain great, only summed up in a small package that you can only put to house use. But even as a seasoned pro, you will probably find nothing to complain about here when you jam away at your place.
For the listed price, this is a stellar mix. Thumbs up!
What to Look for in a Best Practice Amp
There is a variety of things to look for when making a purchase, but we'll single out those we focused on the most.
First and foremost, you'll need enough power; not a whole lot, but still around 15 watts of groove.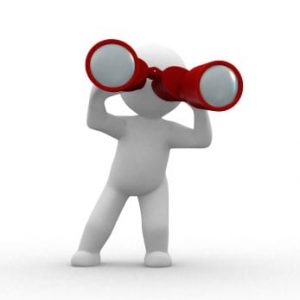 Secondly, you'll want to make sure that the power does the job. Many amps present a solid sound at 10 – 20 percent of power, but then turn into muddy waters as soon as you turn it up a notch. You will absolutely want to avoid this, hence testing out amps at higher volumes was one of our top priorities.
Additionally, it is needed that amps are durable, sturdy and reliable. Newbies tend to experiment, and amps need to be able to take it. Additionally, you might want to carry these amps around for jam sessions, and they also need to be able to manage brief travels.
Another nice touch we kept our eyes open for is a headphone output, a vital feature for silent practice hours and something every beginner needs at one point or another.
Finally, we looked for amps that have been confirmed to have extended longevity. Players rarely change their practice amps and usually switch to gig amps as their second purchase, while keeping their first models for house performance. Therefore, we made sure to lock in the boys that can rock out for many years.
Conclusion
So overall, these bad boys are all equally worthy of the flattering title of the best practice amp for guitar. They all deliver a great sound, they are all highly portable, sturdy and reliable, and they all come with a cheap price, offering nothing short of great value for money.
As long as you are looking for a small practice amp, these are the deals for you. That's what we like about 'em – none of these products are purchases you can go with, and you can't say that for every amp out there!
Now it just comes down to jotting down your personal taste and preferences and singling out that one amp you like the most. Browse away and treat yourself with one of these bad boys as early as today. Highly recommended, a major thumbs up from here! If none of these amps are quite what you're looking for, check out this forgotten powerhouse!