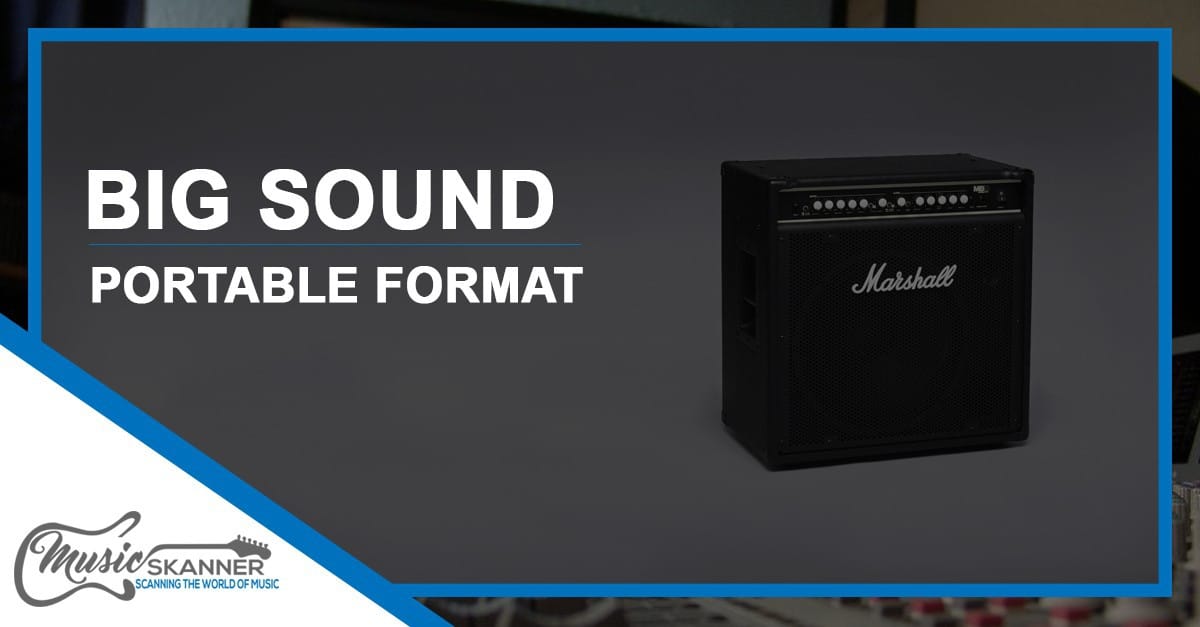 In a way, combo bass amps have become the standard. Unless you are playing on a large stage, a decent combo amp will give you all the power you need to cut through the mix.
These amps come in all kinds of shapes and sizes, depending on what speaker is installed and what kind of circuitry you go for. One of the best things about combo bass amps is the fact that you can transport them more easily. There's no need to lug around two heavy pieces of equipment.
If you are in the market for a combo bass amp, you are in the right place. What we have for you today are three amps that we think are fit to bear the best combo bass amp title.
Ultimately the choice will depend on your personal taste and requirements, however each of these three will give you a great quality of sound and good reliability. Without further ado, let's dig in.
Big Sound Portable Format
EDITOR'S CHOICE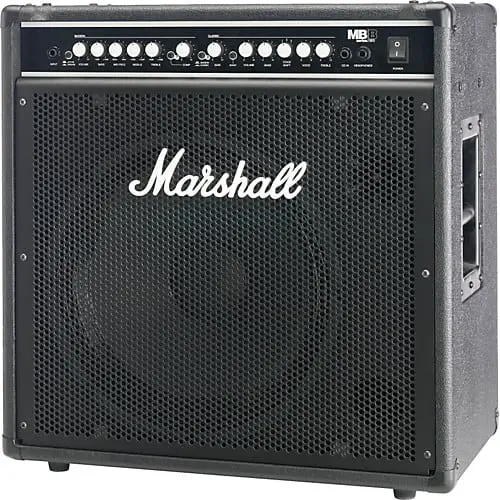 Marshall is a huge name in amplification business. They are definitely more known for their guitar amps, however they also have an impressive selection of bass amps to offer. Their MB150 is an impressive model that brings a lot of flexibility to the table, and offers an impressive sonic experience.

  Features
Marshall MB150 is a hybrid bass amp capable of pushing out some 150 Watts of power. It features a single ECC83 preamp tube that is paired with a solid state power stage. The speaker is a single 15 inch unit that is packed in a large cabinet. In terms of controls, there are many.
The amp has two distinct channels, Modern and Classic. Modern channel features volume, bass, mid freq, mid and treble knobs. There is also a compressor with a level control. The Classic channel sports gain, volume, bass, voice shift, voice and treble knobs while there is also a bass boost button.
  Sound
The sound Marshall MB150 is capable of delivering is powerful to say the least. There is an abundance of lower end which really gives it that driving energy. The EQ on each channel is pretty flexible, allowing you to tune in a variety of tones. Variable compressor works fairly well, and does a decent job at ironing out the sound if that is something you want to do.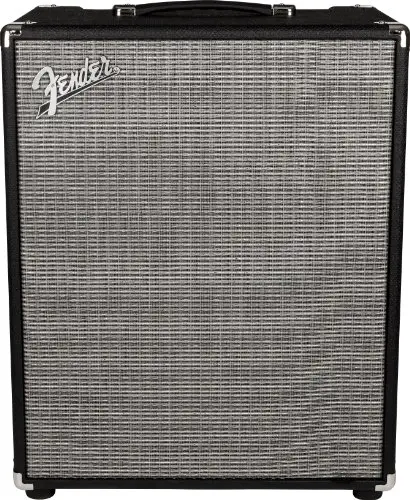 Fender's Rumble 200 v3 is a lightweight combo amp that packs a mean punch. It is one of the best bass amps Fender has to offer, and it comes in a variety of shapes and sizes. We chose the 200 since it's a great middle of the road solution that almost every bass player can appreciate.

  Features
This 200 Watt amp uses a single 15 inch Eminence speaker to deliver the sound. The lightweight construction makes it very practical for gigs and band practice, as well as home use.
The controls on this amp are somewhat limited compared to the Marshall we just mentioned, but they definitely give you enough flexibility. Using the three tone buttons, Bright, Contour and Vintage, in combination with the three-band EQ, you can achieve some pretty interesting results.
  Sound
In terms of sound you can expect a lot of clarity and low end power. The flexibility of this amp is impressive to say the least. You can dial in a perfect slapping tone, while Fender Rumble 200 v3 can also give you that muddy sound for driving bass lines. Overall it's one of the best Fender bass amps at the moment.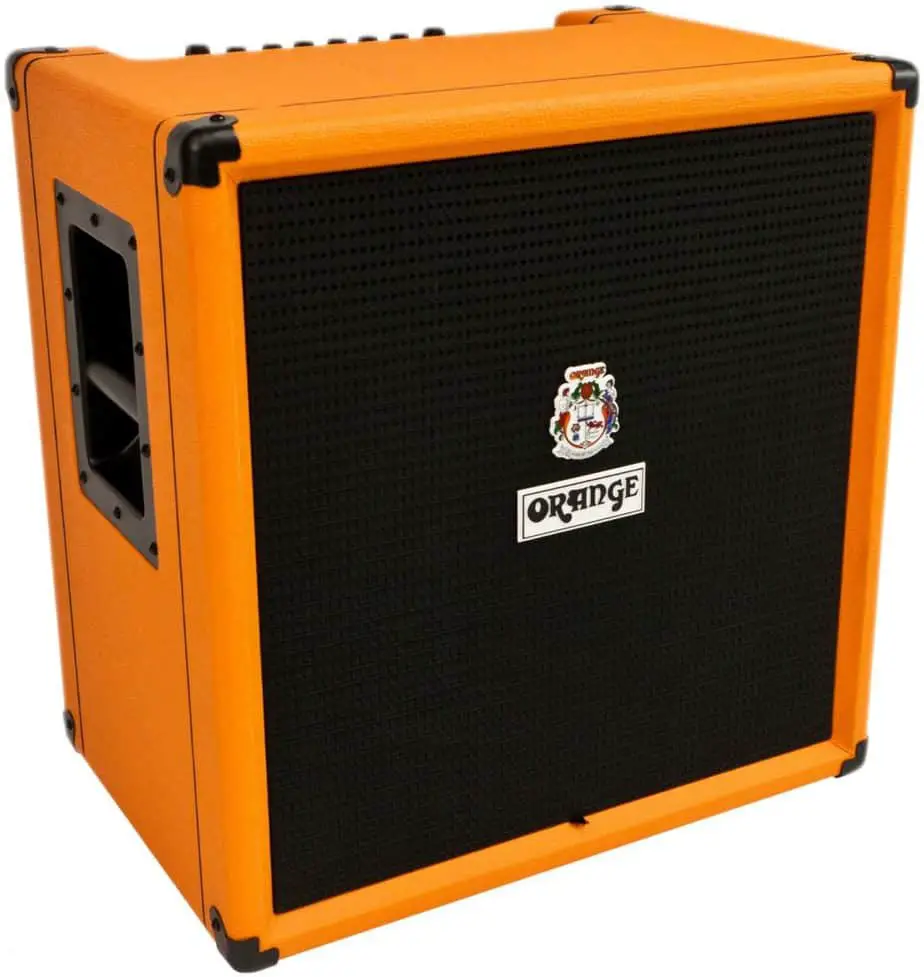 Orange is known for their small, but crushing amps. Same applies to their line of bass amps. Orange Crush Pix CR100BXT comes in with a lot of character that is somewhat unique, but definitely pleasant to have at your disposal.

  Features
Orange Crush Pix CR100BXT is a 100 Watt amp that uses a single 15 inch speaker to deliver the sound. In terms of controls, you get a pretty much standard array with the only exception being the low mid and high mid. Dividing the mid controls into two separate sections gives you more room to dial in a perfect tone.
  Sound
There's a big sound coming from this amp once you plug in everything and crank up the volume. You can achieve a good range of tones including anything from a warm and bit muddy sound to one that is just perfect for slapping. If you're looking for an all purpose bass combo amp, this Orange is definitely something to consider.
Conclusion
We showed you what we think are three candidates for the best combo bass amp. They each have a character of their own, but ultimately they will give you a great performance and sonic fidelity.
While your personal taste will prevail when choosing a bass amp, we strongly suggest you consider these three as serious choices.