Ever since electronic drum kits appeared in early '70s, it was only a matter of time before this technology would go mainstream.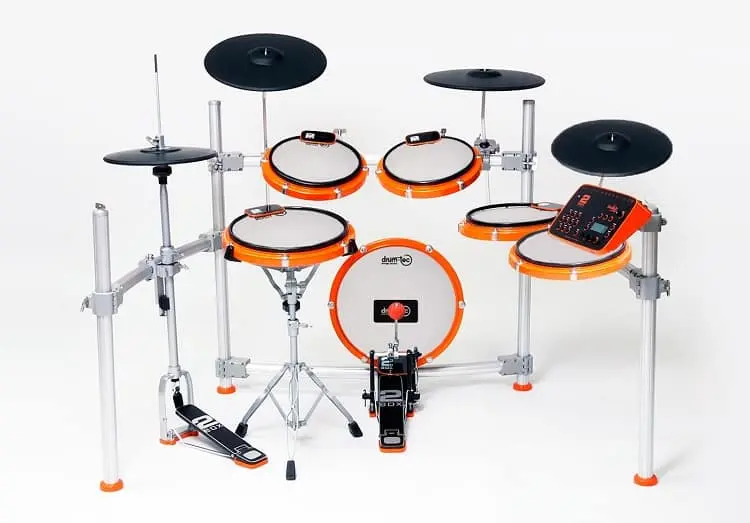 The main argument against electronic drums is the fact that they still lack the ability to completely emulate the sound of an acoustic kit. However, that is also going to change very soon.
At the moment, the market for electronic drum kits is saturated with models which resemble one another in many ways. They are different in performance, but the core principle is the same.
[su_note note_color="#fefec5″]So what happens when a new brand shows up and throws a wrench into the current standard of electronic drum kits?[/su_note]
2Box DrumIt 5 is a very different type of kit that appeared not so long ago, just like the company who made it. 2Box desperately wanted to infuse the industry with something new and exciting. It's fair to say that they have achieved that goal.
>> 2Box DrumIt 5 on Amazon <<
2Box DrumIt 5 represents a completely different take on electronic drum kits, and today we are going to walk you through the…
Major changes this kit offers.
When you look at your average electronic drum kit, they all more or less look the same. Apparently all the manufacturers made a deal to build their respective kits with a serious overtone. Almost any model on the market is either black or gray and very few step outside of this unwritten agreement.
[su_carousel source="media: 8473,8469,8470,8471,8472″]
Then comes 2Box and completely flips everything around. It would be a bit far fetched to say that 2Box DrumIt 5 is an open source platform, but it is definitely 'open source' compared to the rest of the industry. Let's explain what this means exactly.

  Features
The kit comes with five drum pads, a hi hat and two cymbals. Tom pads are all 10 inches in diameter, kick drum pad is 14 inches, and the snare drum is 12 inches. Rack all of this is mounted on is pretty decent, and very modular. Now imagine a whole kit that is painted in white with bright orange details. Just by that you can see it's going to be something completely different.
[su_youtube url="https://www.youtube.com/watch?v=GrACpo7aonA"][/su_youtube]
The brain of this kit, DrumIt 5 module, is a simple box that is very well designed and packed full of potential. For a mid range kit, the module is impressive in the sound quality it offers.
2Box focused mostly on acoustic drum emulation, so don't expect to find a lot of voices that are not drum related. However, that is perfectly fine.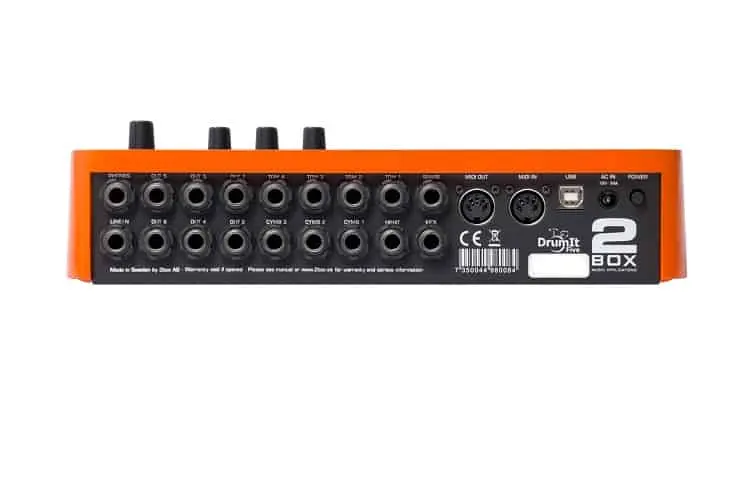 One of the main advantages of this kit is its modular nature. This applies both to hardware and software alike. You can swap out pads just like on an acoustic drum, while you can also create or import your own sounds. This is why 2Box DrumIt 5 caused a lot of noise when it was first announced.
The quality of sound is up there with kits that cost three times as much. Let that sink in for a bit.

  Performance
Needless to say, such a flexible platform is going to give you a very versatile performance. The factory presets that come with kit are simply amazing.
The quality of samples is exceptional, and the fact that you can create your own is just the icing on the cake. Feedback from the pads is decent, although these are mesh pads so there is always going to be a huge difference compared to higher quality pads. You can not only swap these out, but you also have full control over the positioning of the pads, and more.
What 2Box DrumIt 5 managed to do is push the limits of mid range class, so now everyone is playing catch up.

  What we like
Ultra modular platform with a lot of versatility and open source nature is a refreshing take we so desperately needed.

  What we don't like
The rack, although quite decent, is a pain to assemble. A bit more user friendly solution would have been great.
>> 2Box DrumIt 5 on Amazon <<
To sum up
2Box DrumIt 5 changed the game significantly, there's no question about that. We are probably going to see a lot of big name brands following the lead, especially since this kit was an instant success.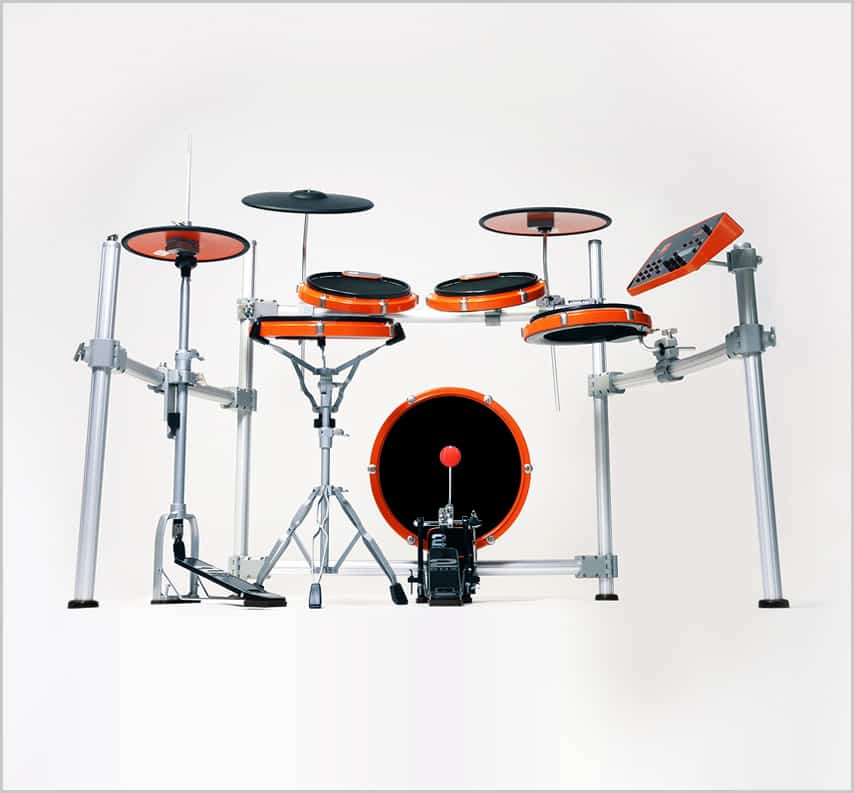 As for 2Box DrumIt 5 itself, with a bit of polishing this can be a stage worthy kit. There is definitely a lot of potential to be used.