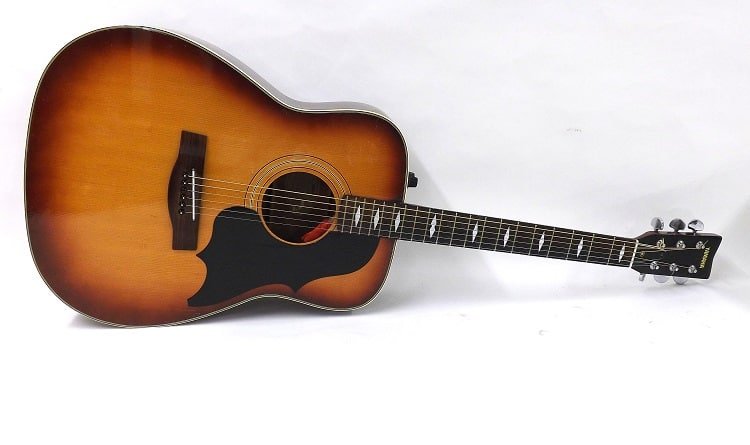 Yamaha guitars have always had a very special place on the market. This gigantic brand never really managed to break through with their electric guitars, although they have some pretty serious models in their lineup.
Where Yamaha did excel are their acoustic guitars. When you imagine a great acoustic guitar, you are probably thinking about various Taylors or Martins. The truth is that no matter how good those are, they fade in comparison to what Yamaha has managed to do with a very inexpensive model.
Last update on 2023-05-13 / Affiliate links / Images from Amazon Product Advertising API
The history of FG series is pretty incredible. This is a 40 year old family of acoustic guitars which has a huge range of models within its lineup. As a matter of fact, FG guitars were so popular that it has become the most sold acoustic guitar of all time.
That's a huge achievement, especially for a company which doesn't have that big of a presence in the guitar world. The model we are reviewing today is Yamaha FG-336SB. This one of the early versions of FG series, and it has aged like vine.
Overview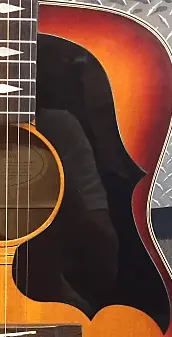 In all respects, Yamaha FG-336SB shouldn't be that good at all. The materials used are nothing out of the ordinary, and it was a mass produced model. However, there is something about the way Yamaha put these guitars together which gave them a certain quality of sound.
It didn't take long for people to recognize this and decide to get a great acoustic guitar at a really affordable price. That's another trait of the FG series. These were always guitars for the masses. Just like it was the case with VW Beetle, the most average guitar in the world became a legend.

  Features
Yamaha FG-336SB features a dreadnought design, which is still the most popular shape on the market. Since it was an affordable acoustic guitar, the top on this thing is a laminate spruce laid over mahogany back and sides.
The neck is made of nato with an Indian rosewood fretboard. Overall, it doesn't sound like anything special. Hardware was pretty much standard for the time as well.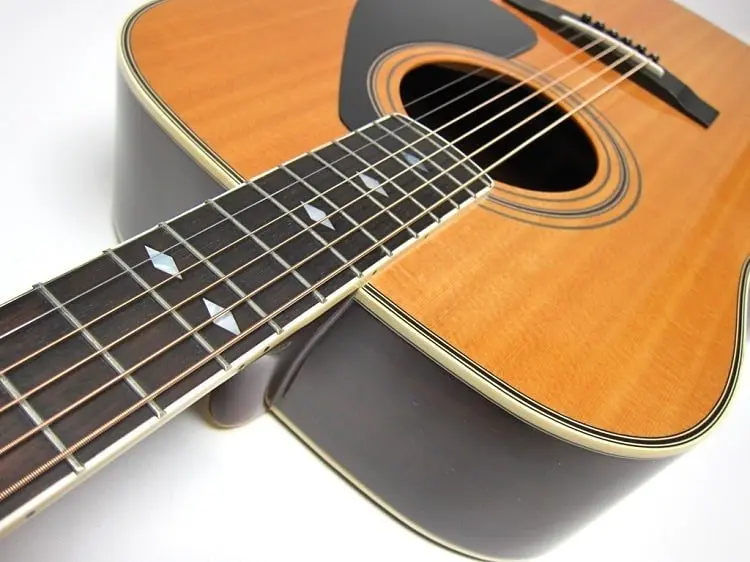 What made this guitar so great was the way Yamaha used to put them together. Remember, this particular model was in production from '77-'81, and it used to cost less than $200. So with that in mind, it's simply amazing how Yamaha decided to put in a bit more work which would later pay off big time.

  Performance
Considering the guitar was based on laminate wood design, you would expect some limitations in its tone. That was not the case. Yamaha FG-336SB had a really beautiful range of warm sound. The trebles were crisp and punchy, while the lows were defined and not muddy. It was a very playable acoustic guitar, especially for that time period. Nato fretboard turned out to be surprisingly smooth, and the action was near perfect.
A lot of time has passed since these guitars were pushed out of production lines. However, they aged like a good bottle of vine. Even though it has laminate top, Yamaha FG-336SB you can find today will have that aged color to its tone. That's something many people long for. Interestingly enough, their price didn't drop almost at all.
That is a testament to the quality this particular model offered. FG series are still exceptional guitars, and many have the spirit of these older models in them.

  What we like
Timeless design combined with great performance is what Yamaha used to make an average guitar into a great one. Even if you get one used today, you will enjoy the type of tone rarely found on the market at the moment.

  What we don't like
There is nothing we would like to add in this section. The guitar is simply great.
Finally, it may be concluded
Whether you are looking for a good first guitar, or just one you can play instead of your more expensive ones, Yamaha FG-336SB is always the right answer.
It's old, it's aged, but it still sounds way better than what you can see within the same price range on the market today. If you don't have a problem with buying a used instrument, this Yamaha should be on your wish list.