Music production used to be something that required a whole lot of dedicated tech. You had to have a whole studio filled with instruments and large equipment to get the job done.
These days the things look a bit different. While professional producers still work in large studios, the development of the technology has made it possible to have record and produce music right in our own homes. All you really need is a good computer.
Laptops are not usually the first choice for those who want to produce music, but they certainly have enough processing power to do the job just fine.
We have looked into which laptops are currently offering the best performance for music production, and we made a small list of those that we think are a great choice.
You need laptops for making music? 
Check out these bad boys !
EDITOR'S CHOICE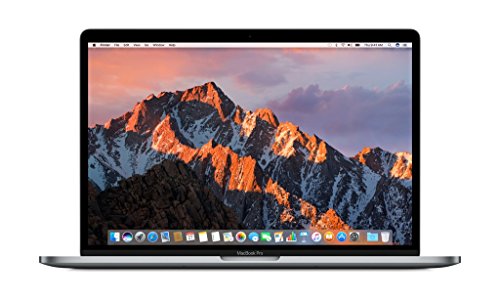 There is a reason why music producers and video editors just love using Apple computers, they just work. Apple Macbook Pro is the closest you can get to a full fledged workstation in a compact and mobile package.
It's more than powerful enough to handle any DAW you throw at it, although it is somewhat limited in terms of software you can use.
 Specs
MacBook Pro Retina 15.4″ comes packed with powerful components necessary to push any Digital Audio Workstation, and render the finished product without a hitch. Inside you'll find a 2.2GHz "Haswell/Crystalwell" Intel i7 CPU capable of 3.4GHz Turbo Boost. Even though it's the last gen Quad core, it packs enough processing power to get the job done efficiently.
When it comes to memory, you get 16 GBs of DDR3 running at 1600 MHz, which is pretty standard stuff in terms of speed, but this amount of RAM is perfect for heavy music production. There's no HDD but you do get a 256 GB SSD which offers great writing/reading speeds.
One of the main issues with using laptops for music production is the size of the display. Your DAW and other software ends up stacked on top of each other. This is where Retina display comes in. With max resolution set at 2880×1800, you have more than enough room to work with.
 Performance
The specs we listed combined with Mac OS X result in a fast and stable experience. You have more than enough power and RAM to create complex projects with large numbers of plug-ins and other effects which just eat up CPU usage and memory.
If you choose to use DAWs which are native for Macs, you will have a really pleasant experience since this software is usually much more ironed out. The battery life is great, and lasts for about 9 hours.
Macbook Pro Retina 15,4″ is still one of the best laptops for music production thanks to its unique display and stable OS. Once the new version comes out, we will see an even better performance.
It's not cheap, and you'll need an external HDD for serious work, but this laptop is definitely worth the money.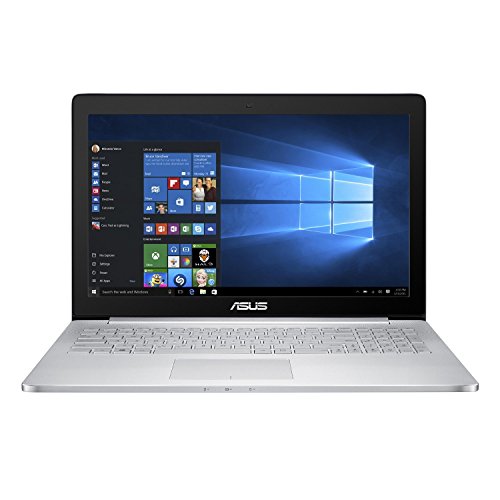 The new ASUS Zenbook Pro UX501VW-DS71T 15.6″ 4K is one of the most versatile laptops available. It's powerful, offers a lot of features, and comes with a great display. For all that it does, this new Zenbook Pro is very well priced, and is probably the best value for the money you can find.
 Specs
Latest mobile beast from ASUS comes equipped with an Intel Core i7-6700HQ, 2.6 GHz Quad-core CPU with a Turbo Boost feature that pushes the clock speed to 3.5GHz. For all your music production needs, this new i7 will deliver every single time.
Since music production and mastering eats up a lot of RAM, you will find the 16 GBs of DDR4 that come with this laptop, very refreshing. Storage is just phenomenal, and features 512 GB NVMe SSD combined with a 1TB HDD. This configuration is both fast and large enough for all of your needs.
Display is where Asus Zenbook Pro shines. You get a 4K unit capable of resolutions as high as 3840×2160. That means that you have a lot of real estate to work with even though it's only a 15.4″ display.
On top of that all, there's also an NVIDIA GTX960M GPU in there if you want to edit videos or play games during the down time.
 Performance
ASUS Zenbook Pro UX501VW-DS71T is a very light, fast and cool laptop that runs on Windows 10. You get full flexibility when it comes to software you want to use, and you definitely don't have to worry about rendering. We say this mainly because with this laptop you have more than enough processing power and storage space.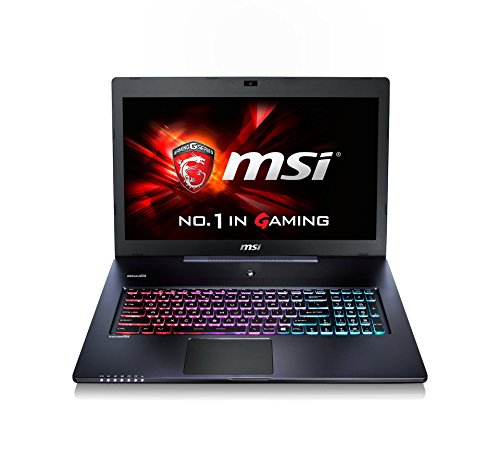 MSI has made a real breakthrough on the market with their gaming laptops. It just so happens that a gaming laptop has all the necessary features you would want to see in laptops for making music.
The MSI GS70 Stealth Pro-006 is a lightweight, slim laptop with an abundance of power and the latest Intel architecture.
 Specs
GS70 Stealth Pro-006 comes with Intel Core i7-6700HQ which is based on the latest Intel's Skylake architecture. This is the best there currently is in mobile CPU design and performance. With a base clock speed of 2.6GHz, and Turbo Boost reaching 3.5GHz, you can rest assured that you will have enough processing power to deal with a project of any size.
This laptop comes with 16GB of latest DDR4 RAM which is faster and more efficient, while for storage you get an 128GB SSD drive, and a 1TB HDD. With MSI GS70 Stealth Pro-006, you definitely won't be lacking any space.
Display is a standard 17,3″, 1920×1080 unit which doesn't offer as much on-screen space as the Macbook Pro Retina does, but it's pretty decent. This laptop also comes with a dedicated NVIDIA GeForce GTX970M, which can make a real difference if you also dwell into video editing and graphic design.
 Performance
The MSI GS70 Stealth Pro-006 is one of the fastest laptops you can get at the moment. Since it comes with Windows 10 OS, you can install just about every DAW on the market.
Needless to say, you can expect flawless performance with this thing. Battery life is pretty decent, and on average you'll manage to squeeze out 3-4 hours under load.
To sum up..
These three computers are the best you can get when it comes to laptops for making music on a mobile platform. We chose the Macbook Pro as our personal pick mainly due to its OS and generally great performance. When the new model comes out, we'll see the latest components featured for the same price.
The Asus and MSI are both great, and are even more versatile than the Macbook pro. Which one you'll choose is depends on your budget and your needs, but you can't go wrong with either of these.