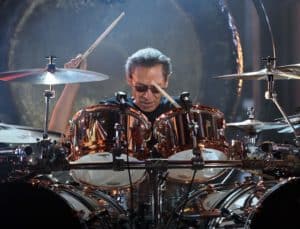 If you have been around in the '80s you probably know the band Van Halen. As a matter of fact, you probably know who they are even if you were born much later.
This iconic rock band completely ruled the music world in the '80s, especially 1984. They released hit songs like "Jump", "Panama" and similar. Back in those days, you probably couldn't turn on a radio without hearing at least one of their songs being played over and over.
The people behind this incredible band are two brothers, Eddie Van Halen, and Alex Van Halen. These two outstanding musicians come from Netherlands, and both of them left a huge mark on history of rock music. If you're wondering why they have the same last names, it's because they are brothers.
It's no secret that Eddie Van Halen is far more popular than his brother Alex. His name is known around the world among people who listen to rock music, and those who don't. Eddie simply reached that legendary status.
But what about Alex? Alex is said to be the backbone of Van Halen. His drumming skills kept the band going by giving their music the groove it needed. He didn't get too much exposure back in the day, but today he is one of the those rock drummers who everybody sees as an authority in his field.
Van Halen's journey to the stars
Van Halens moved to California from Netherlands in 1962. As soon as they've hit the ground, Alex and Eddie developed an interest in music. By the time they finished high school, they already knew exactly what they wanted to do. Their first serious band was called Mammoth, and they formed it in 1972.
[su_youtube url="https://www.youtube.com/watch?v=vybe6A_NXCo"]
Just two years later they changed the name of the band to Van Halen, and introduced David Lee Roth and Michael Anthony. This lineup would go on to become one of the most iconic rock bands in history.
They didn't pick and choose where they would play. Any gig that was available in their vicinity, they would take. First major breakthrough for the band occurred when Gene Simmons stumbled upon the band, and got so impressed with their performance that he was willing to pay for their first demo all on his own.
This would later lead to Van Halen being signed by Warner Bros. Records in 1977 which would go on and release their first album during the following year. Incidentally, the future of the band could have been a lot different as Alex almost lost a finger in while handling heavy machinery the same year.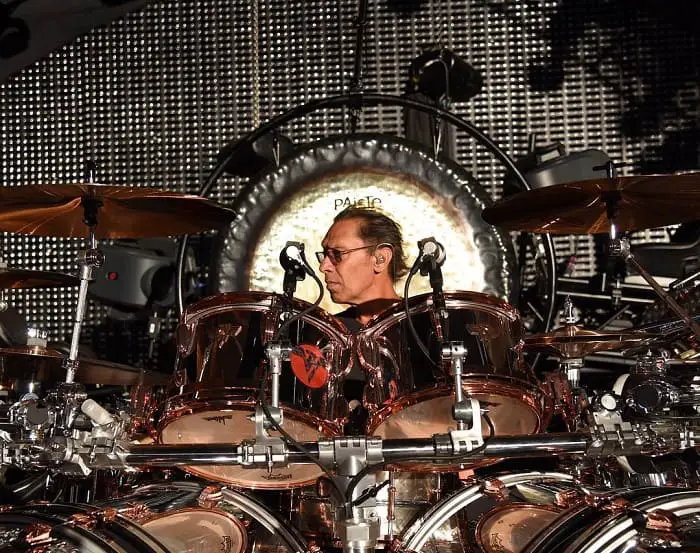 Their first album, "Van Halen" spread like wildfire. It was a blip of true rock among the sea of generic disco and punk music. People quickly recognized the quality and potential of the band, and Van Halen started to rise in popularity.
Best Selling Bands Of All Time
As the band became more and more popular, the financial part of their lives also started to change. They were touring, releasing new albums and the money started pouring in. Before they knew it, both Alex and Eddie became millionaires. Somewhere around the peak of their career, they were selling albums so well that even the "Van Halen" was still bringing an impressive amount of money to the band.
Today, both Alex and Eddie are well off when it comes to money. Alex Van Halen net worth was estimated to be around $75 million. Just $10 million less than his brother Eddie. This should come as no surprise since Van Halen was named one of the best-selling bands of all time. As a matter of fact, they are among only five bands who had two albums sold in more than 10 million copies each.
However, all that money and fame didn't stop Van Halen from touring. In 2008 they were one of the best paid live performers in the world. Even after all that time people are still fighting for tickets to see their shows.
Considering how Alex and Eddie treat their music, that is completely understandable. When you go to see Van Halen, you can experience that same intense vibe that people felt during the band's peak years. Both Alex and Eddie radiate that same energy even today.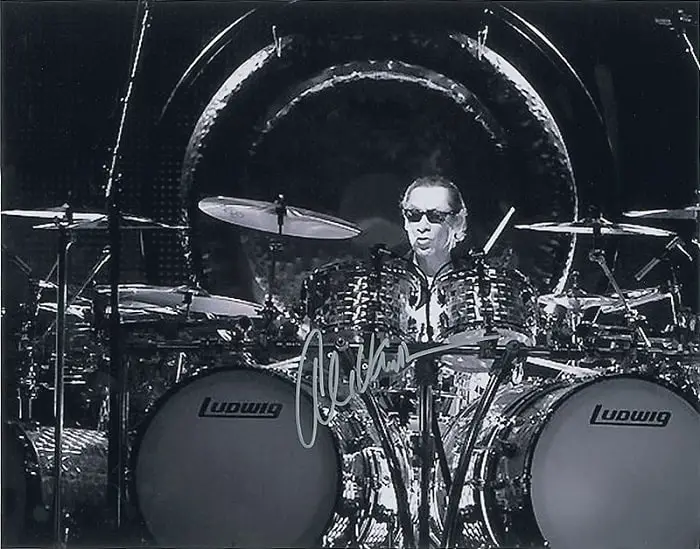 You could go so far and say that in terms of showmanship, you will be hard pressed to find a better experience than a Van Halen concert. One of the reasons for their long term success could be found in the fact that they didn't change the core of their music too much as they evolved. Their unique vibe helped create a very loyal fan base that only spread as their music became more available to the masses.
By and large..
Both Alex and Eddie made a lot of money during their career. Alex was so close to losing it all in that machine shop accident, but fortunately he came through in one piece. It's quite hard to imagine a world without their music.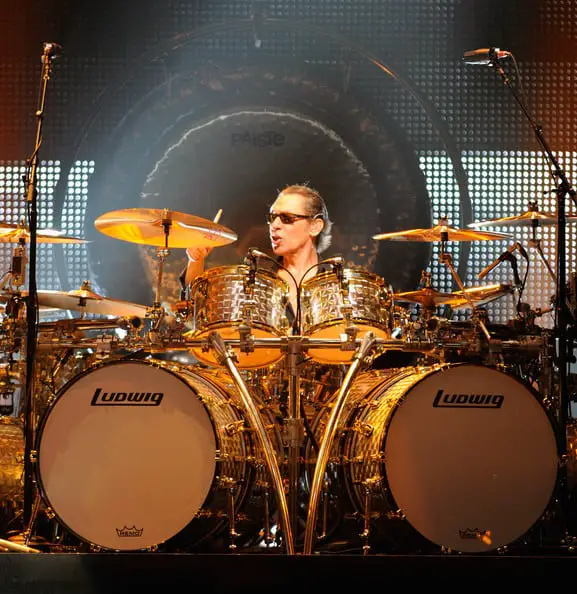 It became a soundtrack of a whole generation, influencing lives all over the world. Alex Van Halen net worth is just a testament to his work and his dedication to music. He is one of the rare people who managed to get rich by doing what he loves most, all while making our lives that much better with his skills and creativity.
We believe that Van Halen will continue to influence each new generation just like they did up to this point. Their music is timeless no matter how much some people try to categorize it as old school. The sound of Van Halen will continue to live on long after the band is no longer around, that is a fact we're willing to bet on.
Right about now would be a good time for you to go and listen to some of their more popular albums. Remind yourself what drew you in to Van Halen in the first place, and who knows, maybe you will remember some great events that were marked by their music.