When it comes to effects pedals, there's several huge companies that make a whole bunch of stuff. We're talking Boss, DigiTech, Dunlop and similar.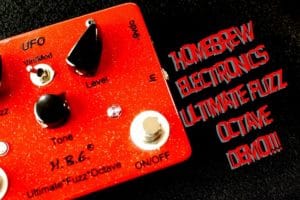 All of these have a huge range of pedals that cover just about anything. However, their products are pretty much streamlined. What if you want something that goes outside the norms? That's where small brands and manufacturers come in. One such brand is Home Brew Electronics.
Home Brew Electronics is a small company located in Phoenix, Arizona. The owner Joel Weaver and his wife run a small shop that has two other employees. This tiny enterprise is has given us some of the most versatile and interesting effects pedals in the past 10 years.
Company Overview
If you're wondering just what kind of pedals Joel and his company make, the answer is all kinds. Their main goal is to provide a good sound, simple controls, and overall a pedal that will serve you loyally for a long time.
One of their best known models is the Big D distortion pedal. This pedal is hard to compare to anything out there on the market. It brings a well saturated distortion that pretty transparent and offers high input impedance.
You can take it anywhere from light blues overdrive to face melting distortion full of gain. Versatility is something this pedal does great.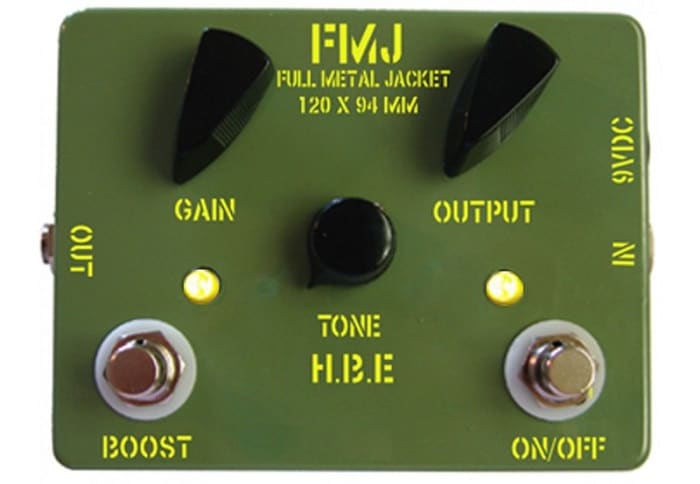 However, distortions and overdrives are not the only thing Home Brew Electronics has to offer. Their Compressor Retro pedal is one of the most unique compressors we have seen hit the market. It's very simple, with only three controls and a stomp switch, yet it just works so flawlessly.
It's a very subtle pedal, the kind you will want to keep turned on all of the time. It brings that vintage compressor circuitry that is hand wired and hand assembled by Joel and his employees. Definitely something to consider if you're looking for a good vintage compressor.
Another really interesting model they make is the Full Metal Jacket distortion. This pedal is so simple yet so effective, which makes it great for general use. It adds tons of gain and sustain to your tone, and mimics the effect you get when you push pre amp tubes into overdrive.
It's very natural sounding, and comes with tons of saturation. If you're looking for a more unique tone, this pedal might just be what you need.
Conclusion
Home Brew Electronics are the proof that a small business can produce some of the most interesting pedal effects, and sell them at decent prices. For a hand built, and hand wired models, their pedals are a bargain.
If you are sick and tired of mainstream models that all sound the same, and need to change things up a little, you should definitely check out Joel and his company.
They are among the few manufacturers who offer the quality of an US made, hand built product. You know you're buying quality when you purchase their stuff. That is pretty rare these days.