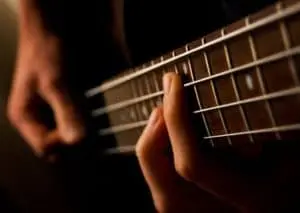 Bass as an instrument can be played in many different ways. Contrary to popular belief it's one of the more versatile instruments out there.
You can do anything from playing a simple bass line whose only purpose is to provide a rhythm, while you can also play a complex slap section that gives the song its character.
Just like with every other skill, there will always be a handful of people whose talent allowed them to create something unique and quite frankly magical. Same thing applies to bass guitar. There are artists such as Les Claypool of Primus, and Jaco Pastorius whose bass lines are so out of this world that you will be hard pressed to find anything that comes even close.
Drawing inspiration from other people's work is one of the best ways to become a better bass player. For that reason there are certain songs every bassist should learn. We've selected some of the best songs to learn on bass, which can give you a better perspective on how versatile this instrument is, and hopefully inspire you to create something unique of your own.
Music Skanner List:
Herbie Hancock – "Chameleon"
[su_youtube url="https://www.youtube.com/watch?v=26zTergk0Cg"]
If there is one example that can really show you just what a good bass line can do to a song, it's the Chameleon by Herbie Hancock. It's a funky line with a pinch of jazz in it that has become a classic in a short period of time. When you ask most bass players what they appreciate the most about it, groove will probably be one the prevalent answers you'll get.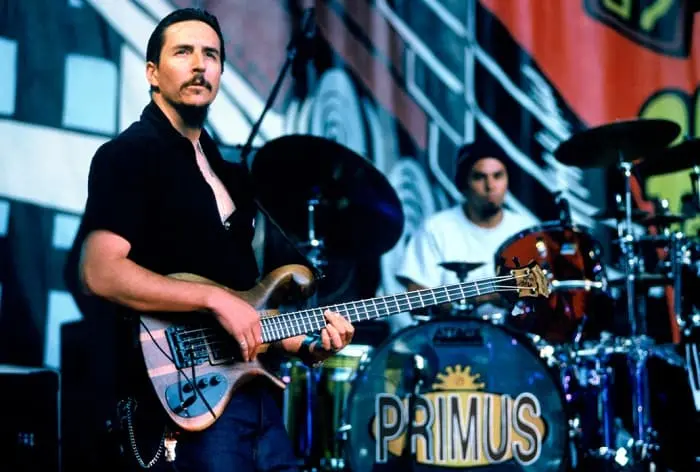 It's no wonder that Les Claypool is considered to be one of the living gods of bass guitar. His style is so different from anything you could hear that many people who don't necessarily like the genre of his music still listen to it for his technique.
"American Life" is one of his more legendary songs with an insanely attractive bass line. It's fairly complicated to play, but once you get it down you will feel like you can do anything.
[su_youtube url="https://www.youtube.com/watch?v=ljdF3gXwXUA"]
Progressive rock is a great source of inspiration no matter which instrument you play. It will show what some of the most creative people in the business managed to put together.
"Roundabout" by Yes has one of the most iconic bass lines of any rock song. It's different, fast and groovy. It requires some speed and coordination, but the satisfaction of playing it is worth the effort.
Pink Floyd – "Money"
[su_youtube url="https://www.youtube.com/watch?v=Jqczi2G2T-w"]
One of the more popular Pink Floyd songs features one of the most iconic bass lines in history of rock music. "Money" by Pink Floyd is rhythmic sensory overload for anyone who appreciates something different.
Bass line is written in that 7/4 rhythm which adds a whole different layer to the song. Every bass player should learn to play "Money" at some point, as it's a great way to introduce yourself to odd rhythms.
[su_youtube url="https://www.youtube.com/watch?v=M9XzpAqDV-I"]
Bass guitar legend John Entwistle is responsible for some of the most aesthetically pleasing bass fills and licks you can imagine. He demonstrates this point in The Who's classic song, "My Generation." The bass line itself is groovy and satisfying, but those fills are what make it a staple song in any bass guitarist's song book.
[su_youtube url="https://www.youtube.com/watch?v=jiU5wbWcsfA"]
Considered to be the most influential bass player ever to walk the earth, Jaco Pastorius completely changed the way we see bass as an instrument. He was so ahead of his time that most of his music sounded out of this world. He just loved to experiment with sound and guitars.
"Portrait of Tracy" is a perfect example of what this man was capable of. Going into Jaco Pastorius territory is scary even for most experienced bass players, but that's the golden standard.
In Sum..
There many, many more incredible songs any bass player should learn than these we've listed above. However, we find that our selection covers a good variety of sounds and techniques.
The best songs to learn on bass are those that you find inspiring, hopefully our humble list will give you some material to work with.