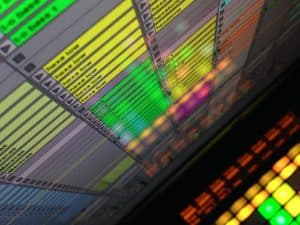 When it comes to Digital Audio Workstations, there are numerous choices for you to play with. Over the years however, one software in particular stood out from the rest.
Ableton Live is one of the most popular and used digital audio workstations today. It's used by those who make electronic music, as well as other genres. There's nothing simple about Ableton. It's a complex software that comes packed with all kinds of features and sound libraries.
However, there's a chance it won't have the samples you need. Don't worry though, there's tons of third party sound libraries for you to download. Most come at a price, but there are those which are free.
Today we are going to look at some free sound packs for Ableton that you can download immediately. We wanted to include only the best quality libraries we could find, so some of our choices may not be exactly what you're looking for.
With that said, let's dig in.
It's no secret that vinyls just have a very unique sound to them, one that you can hardly recreate through other means. Mode Audio offers a vinyl drum rack that allows you to choose among many different samples that were created using nothing but vinyls and turntables. Someone sat down and dedicated a lot of time to create this library, and it's truly amazing.
If you're into hip-hop, pop or something along those lines, this sound pack can really give an edge to your projects. The quality of the samples is incredible considering this is a free pack. To use this pack you're going to need Ableton Live 9.6 or newer, although you can access raw samples with just about any version of Ableton Live.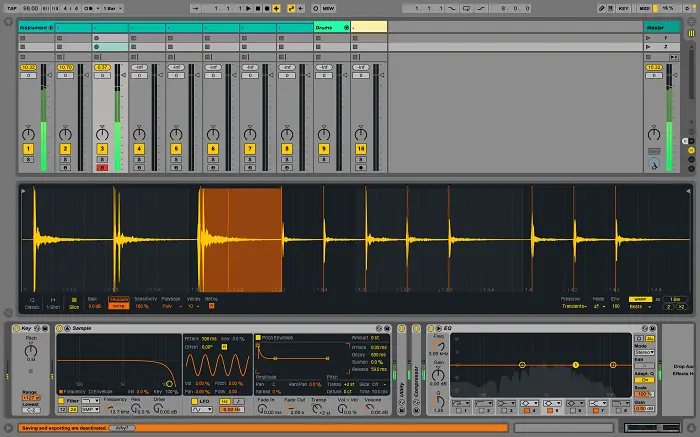 If you are a fan of Prince, you will absolutely love this sound pack. The legend himself left us a short while ago, but his legacy continues to inspire people. This is exactly how Purple Drums came to life. It was an homage project that was supposed to give the end user a tool necessary to recreate the percussion tone like the one heard on Prince's hit songs.
In the core of the whole project is the Linn LM-1 drum machine and LinnDrum. Prince loved to use these two for his percussion while slightly customizing the sound of each drum. Purple Drums does all of that, and more. If you like the sound and the feel of drums in songs like 'Oh Sheila', you will love this free pack.
The first two free packs we've mentioned were pretty specific in terms of what they offer, and they come with additional features. You could say that they are plug ins of sorts. This next thing on our list is a simple sound pack that you can download and have access to a bunch of good samples.
It was created by Martin Peploe, an outstanding sound designer who likes to experiment a little. What you can find in this library is hard to describe. There's everything from old school synths to organic percussion sounds. It's just that diverse.
We recommend this sound pack for anyone, no matter what genre of music you are into at the moment. Having this library will pay off even if you can't see the use for it right now. It's great for when you need an odd detail here or there. Just open this pack and you will surely find something that fits the bill.
What we have for you next is definitely not a sound pack in the common sense of the term, it's more of a sample library that you can access. However, the material you will find here is impressive to say the least.
Cambridge Music Technology is a place that is trying to offer the best education in regards to sound engineering and studio work. During the course of their operation, they have created an extensive multitrack library that you can access free of charge. Most of the files come in .WAV format, but the quality is pretty impressive.
You can find all kinds of samples and multitracks here which will be useful no matter what genre of music your are working with. Speaking of which, they have different sections for electronic/dance music, country/jazz and many others. We strongly recommend you check out their website.
Francis Preve is an artist, DJ and producer who has released a new EP a year or so ago. Along with this release, he also compiled a free preset pack for anyone to use. Preve relied heavily on DSI Pro-2 for the EP we mentioned before, so he decided to make a compilation of presets that you can download and use with Ableton Live, while he also offers a sample pack categorized by series.
While this may not be the most extensive pack out there, we found that Preve's choice of presets and samples is something you rarely find these days. He definitely offers some quality stuff, and you should get it before it's gone.
To conclude..
Just like it's the case with other DAWs, finding good resources for Ableton Live that are also free is not that hard. There's a lot of junk you have to sift through, but eventually you come upon some really good stuff.
These free sound packs for Ableton that we showed you today are just the tip of an iceberg. If you dedicate some time to finding more of these packs, you will uncover a whole plethora of different libraries that fit different genres and styles.
With that said, we think that the packs we listed today can come handy no matter what your primary genre of music is. You never know when you will need some of these, and besides, there is no such thing as an over extensive sound pack library.