Mixing and producing your own music at home is a pretty rewarding experience. You get to express yourself in a way that doesn't require much investment, and the end result only depends on how well you're familiar with the software you are using, and how talented you are when it comes to writing music.
An average DAW will have a whole bunch of instruments you can use for your projects, with a whole bunch more readily available through different kinds of plug-ins and samples.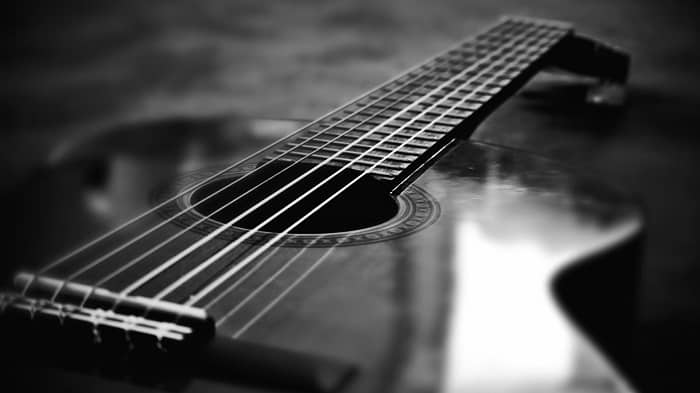 However, if there's one instrument that is difficult to emulate using nothing but software, it's the guitar. Sure there are some plug-ins that do a decent job at reproducing guitar sounds, but those cost a lot of money, which makes them pretty exclusive and hard to obtain for those who aren't ready to commit to that kind of investment.
In order to have a believable guitar as a part of your mix, you have two options. You can either invest a decent amount of money in an electric guitar and an audio interface so you can record whatever you need, or you can have someone else record the guitars for you. Either way a recording of a real guitar beats any kind of plug in you can think of.
If you're not willing to buy an electric guitar and all the necessary hardware, you must make do with what's available online. A lot of guitar players create and sell sample packs that contain guitar loops, melodies and effects that you can use in your project. However there are also people who offer their guitar loops for free. In order to find what you need, you just have to know what to look for and where to look for it.
Overview
There's a number of websites that host whole communities dedicated to providing free guitar loops. The complexity and quality of these loops varies wildly, but sifting through them is the price you pay for having access to free guitar recordings. Some are good, some are bad, and few are excellent.
Chances are if you look hard enough, you can find exactly what you need, or maybe even something that is better.

One of the sources you can check out is the looperman.com. It's a pretty extensive community of people who share audio resources, including all kinds of guitar loops. There are both acoustic and distortion guitar loops.
Some are catered for a specific genre of music while others are genre neutral. This place is a great starting point that has a lot to offer and a great community of people to consult if you need anything specific or if you'd like to explore something specific
Next we have freemusicloops.co.uk, a place that is full of all kinds of blues licks and samples of varying quality. It's not as versatile as looperman.com, but this site has a lot to offer. You can find some real gems in their library that can be ironed out in the mastering process. Aside from guitar loops, they also have bass guitar loops and more.
These are just two of many different websites that offer free guitar loops. There are some shady sites you want to stay away from, which you will usually recognize by their lack of anything useful and spammy nature, but you will also find an abundance of resources that have decent libraries and actually offer free stuff.
Some of these websites will require registration before you can download any content. For some people this is a deal breaker, but you have to ask yourself, is anything truly free anymore?
By and large
Finding good free guitar loops will cost you nothing in terms of money, but you will need to spend a decent amount of time sifting through a whole bunch of low quality samples that are recorded by newbie guitar players.
We commend their effort and their willingness to help, but most of these people have issues holding a temp, which is imperative when mixing music.
With that said, you are bound to stumble upon high quality stuff sooner or later. Over time you can easily build a decent guitar loop library by just scanning over these free guitar loops resources from time to time.