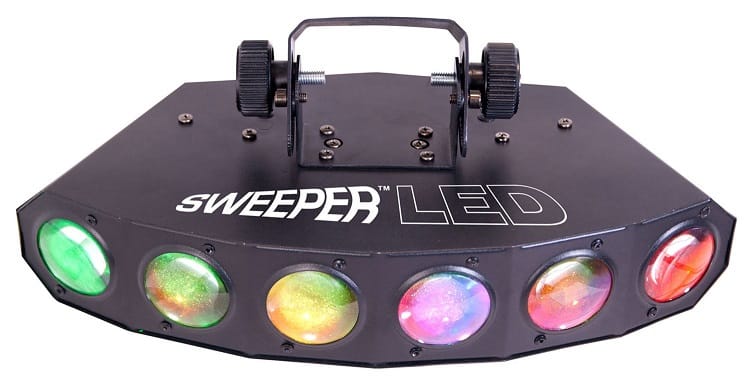 Organizing a great concert is not just about the band that is going on stage to perform. A lot of different factors need to come together in order to give the audience a good show.
One of the most important things you need to figure out is lighting. Without proper lighting, a concert won't have the visual component which is often considered to be equally as important as the sound.
A proper lighting system is composed of numerous different elements. When the gear is ready, it's up to the lighting technician to follow the band and produce a great show.
This whole thing is pretty difficult as it is, but what if you have to do it on a tight budget? That's where companies like Chauvet step in. Chauvet Sweeper LED is currently one of the best sweeper units in this segment of the market.
Today we are going to take a closer look at it, and talk about various features this model offers to its users.
Overview
LED technology has completely changed the world of lighting. What used to be really expensive equipment suddenly sank in price. Use of LEDs allows you to have several different colors in one module, which exponentially increases the practical value of each unit.
[su_youtube url="https://www.youtube.com/watch?v=dXtYw9a9mbs"][/su_youtube]
Chauvet Sweeper LED utilizes this already standardized technology, and offers a very flexible performance at a price which is a pure bargain.

  Features
What we have here is a rather standard ceiling mounted sweeper unit. Chauvet Sweeper LED comes with six different modules which house high power tri-color LEDs. There are eight DMX channels in total, while you can easily link two of these units together. Beam angle is set at 10° per light, with a coverage angle of some 76°.
With 814 Lux at one meter, you are looking at a decent setup for small to medium venues. Each LED is a 3 Watt unit that is rated for 50,000 hours of use time.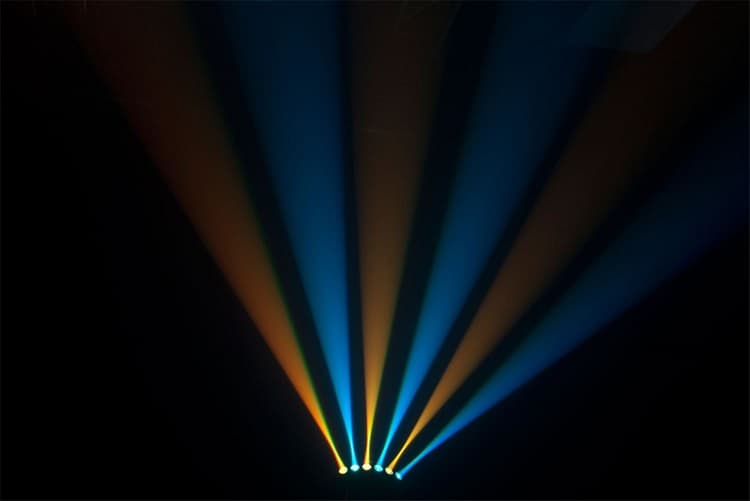 The case that holds all of these components together is rugged and well made. The control unit allows you to choose built in automated programs, or manually control sequences.
Chauvet Sweeper LED supports beat activated patterns as well. If you need more than one or two of these units, Chauvet designed them so that you can link up to 20 with a single power cord.

  Performance
The performance of this sweeper is great. It offers a great selection of colors, and the sequences available are pretty awesome for an affordable model such as this one.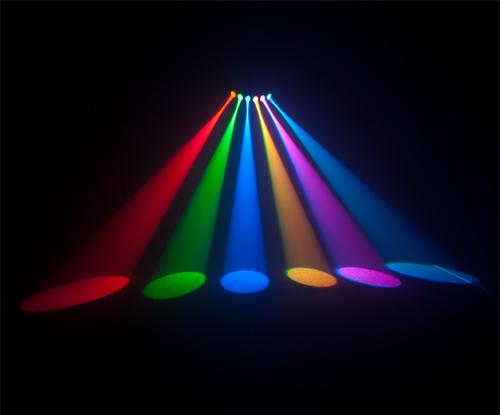 Control panel is extremely easy to use, and you the fact that you can link more than several of these together really increases the versatility of the whole setup. Speaking of which, Chauvet integrated a mirror feature which you can activate when you link two Sweepers together. When mirror is on, two of these units will sync up but one will mirror the sequences of the other.
Overall, considering the price, Chauvet Sweeper LED is probably the best bang for the buck at the moment.

  What we like
Great performance combined with decent build quality and choice of features will always make a great product. Chauvet Sweeper LED allows those who are working on a tight budget to setup a great light show in smaller venues.

  What we don't like
So far Chauvet Sweeper LED didn't show to suffer from any significant issues. It does what it is designed to do, and it does it well.
Everything considered..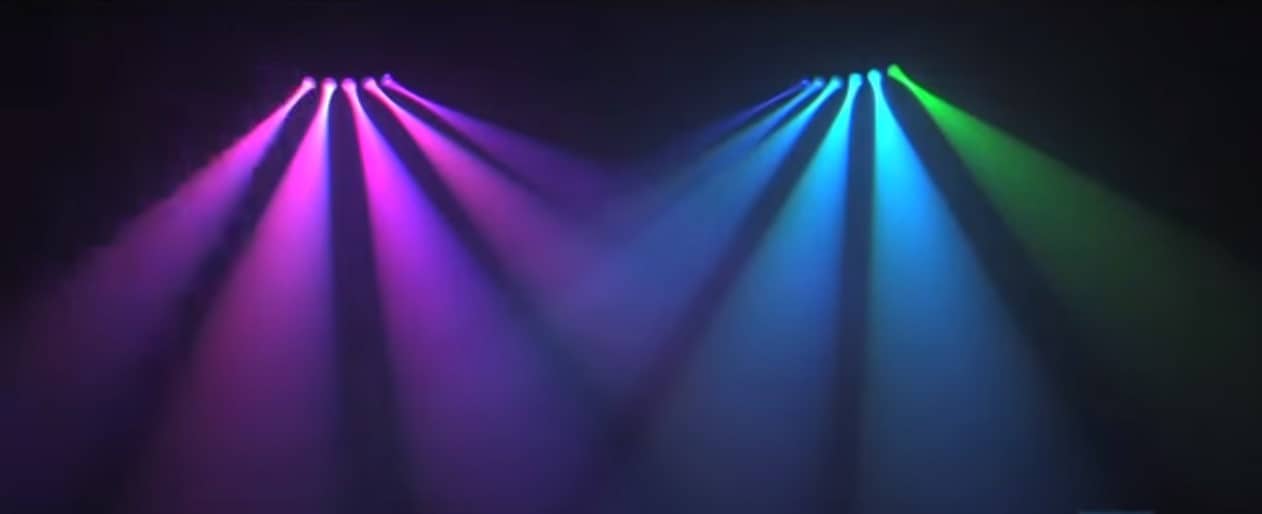 Just how important lighting is during a live performance has been known for decades. You just cant create a similar atmosphere in the venue without a proper lighting system. Since audience satisfaction is the name of the game, having affordable systems such as the Chauvet Sweeper LED allows budget light technicians to deliver a great performance.
It's not as versatile or complex as some more expensive models on the market, but considering the price you are asked to pay, Chauvet Sweeper LED punches way above its weight class.
If you need a cheap sweeper pod, we strongly recommend that you put the Chauvet Sweeper LED on your short list. You definitely won't regret that decision.