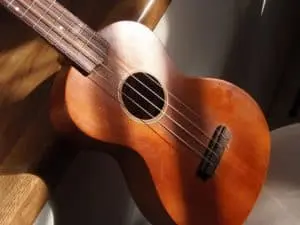 Ukulele is a pretty unique little instrument that is fun to play and has a distinct charm to it. You can carry it wherever you want with you, and pull it out at any time.
Unfortunately ukulele is not a very versatile instrument as it is pretty limited due to its size and configuration with the tenor ukulele being the most common.
However this doesn't mean that there isn't just an abundance of great songs you can play on this instrument. It also does not matter which type of uke you have however I will say that the tenor ukulele is the most common of the major types.
If you leave on the pacific coast, not to mention Hawaii, ukulele is probably the one thing that can bring all of your friends together in a song. It's great for those late night gatherings on the beach around a pit fire where you just strike a song as everybody relaxes and enjoys the atmosphere.
Speaking of songs, if you're new to the instrument, or if you just want to expand your repertoire a little, we have decided to create a list of best songs to play on ukulele. Some of these you might know already, some might come as a surprise. Either way, check out these awesome tunes!
Music Skanner List
Somewhere over the Rainbow/ What a Wonderful World by Israel Kamakawiwo'ole
There's no better song to start off the list than this timeless classic
. Israel Kamakawiwo'ole left his mark on all of us with his rendition of two very popular songs. Ukulele seems like the perfect instrument for these songs after you hear them played by someone who is passionate about it.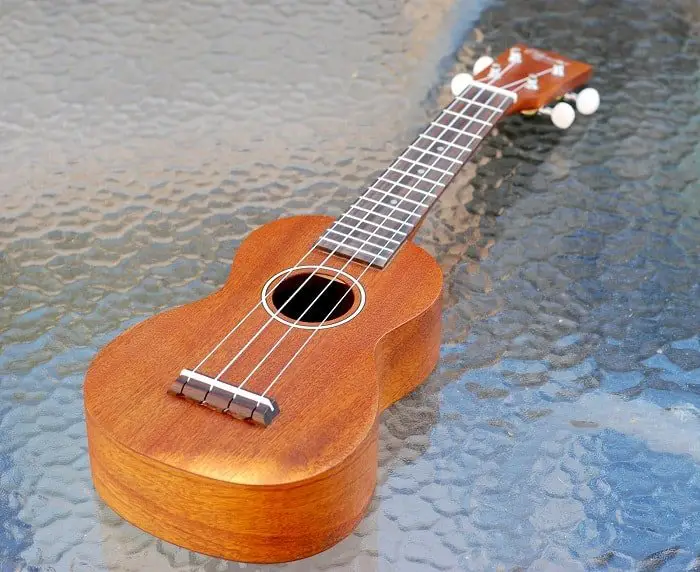 Afterward nothing else seems right. Learning these songs on ukulele is not too complicated, and it's something everyone will recognize, no matter what part of the world they come from. If there's one song on ukulele you should know how to play, that would be one of these two.
The chord progression is pretty simple for anyone with some playing experience. Chords you will need to know are C, G, F, Am, E7, D and Dm7. Playing this isn't the real challenge. Singing, on the other hand is a completely different story. If you can pull it off, you're set.
Jason Mraz – I'm Yours
Here's another classic tune you can play on ukulele with little to no learning effort.
Jason Mraz really brought the instrument into the mainstream with this song. Not only does it sound great on ukulele, but even his singing style in this song is almost like custom tailored for ukulele.
So, in order to play this song you will need to know these simple chords – Am, C, D7, F and G. One great thing about this song is that you can have fun with it, inserting your own touches and licks to spice things up. Singing wise, it's not too complicated even for the beginners.
I Make My Own Sunshine – Alyssa Bonagura
This song by Alyssa
Bonagura is nowhere near as popular as the one we mentioned earlier, but it's one of the easiest songs you can learn on ukulele.
It's simple, fun to play, and just an overall good song. Singing wise, you have a lot of maneuvering space to work with. This makes it a good choice of a song to learn how to sing while you play.
In terms of chords, it's really easy. You have G, D, Em and C. This is as basic as it comes. You can experiment with different strumming patterns to get a good vibe going, or you could follow her example. Either way, you are going to have a good time with this song.
Twenty One Pilots – Can't Help Falling In Love
If you want a song that is both popular and somewhat more challenging, Can't Help Falling in Love by Twenty One Pilots is always the way to go.
This song will be recognized anywhere by anyone
.
The chord progression is something that will require some learning, but ultimately this is a fairly simple song. Here are the chords you will need to for this tune – A7, Am, B7, C, Dm7, Em, Em7, F, G, G7. That Dm7 may be a bit hard for new players to transition in and out from quickly, but with some practice you'll get there.
In the end…
These songs are definitely some of the best songs to play on ukulele. Just knowing these four tunes will give you enough material for any occasion. We suggest you take on the simple ones first and build your repertoire from there.