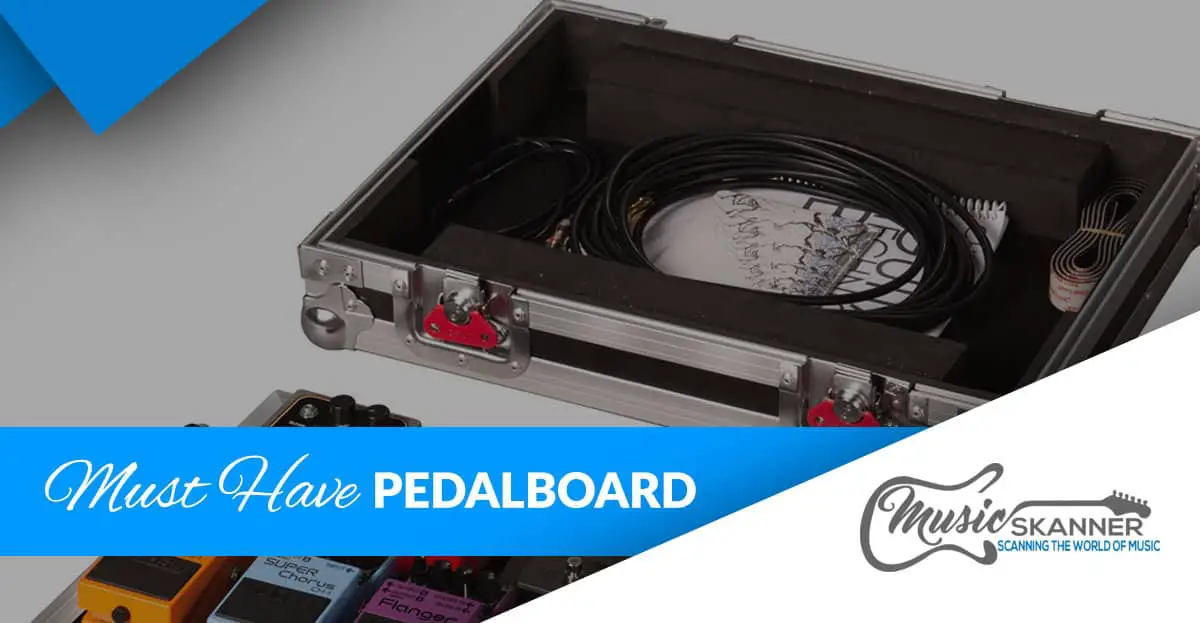 Ever since rock music became popular, musicians from all over have been trying to find new ways to enrich their sound and make it unique. Effects pedals have proven to be some of the most useful tools for that job.
Things like distortions, reverbs, compressors are all standard equipment for most professional and recreational guitar players. Some of them have more than eight different pedals in front of them on stage. To make it easier to organize and secure all those pedals and other necessary devices, you will need a pedal board.
Pedal boards are instrumental on stage. When you're in the middle of performing, last thing you need is for those pedals to move around, not to mention become unplugged.
Pedal boards prevent that from happening, while they also safe guard your gear during transport. We've made a short list of best pedal boards that are available on the market, so if you're looking to get one, you should definitely consider these four.
A short list – Top on the market
EDITOR'S CHOICE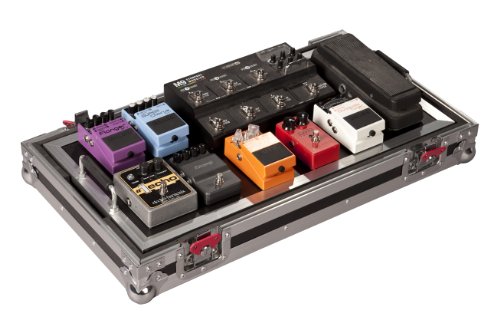 When you need a professional setup that is both durable and versatile, Gator G-Tour LGW Tour Series is about as good as it gets. This heavy-duty pedal board is made with touring in mind, which means that it was specifically designed for abuse and constant moving around. There's rarely any other model that comes even close to this pedal board.

  Features
Gator G-Tour LGW Tour Series pedal board is built for professionals who have some pretty high expectations. Knowing this, it's no wonder why it comes with all the features we're about to talk about.
The pedal board itself comes in a plywood flight case with aluminum valance. Once you pop it open, you'll see the pedal board itself encased in high quality shock absorbing EVA foam.
The pedal board is large measuring 24×11 inches, and is fitted with 3M dual lock fasteners to hold your pedals down in place. Speaking of which, Gator states that you can put 14 pedals on this board, and that's true.
However, if you also want to have your power supply on there, you are looking at around 10 pedals for snug fit.
 Build quality
Let's start from the flight case. Its made of plywood with aluminum valance just like the pedal board itself. That plywood may not sound like much but this thing is a tank.
Every corner of the case is reinforced, and there are even inline wheels which you can use for easier transportation through airports and similar. Latches are high quality, and hold the case together no matter how much you tumble it.
Once you open it up, you'll see a lot of EVA foam that simply hugs the pedal board and all of your pedals on it. There's no room for it to move around or for the pedals to come loose.
There's space for the cables and accessories underneath the pedal board as it sits in the case. You can really give this whole setup a good beating and it would come out the other end asking for more.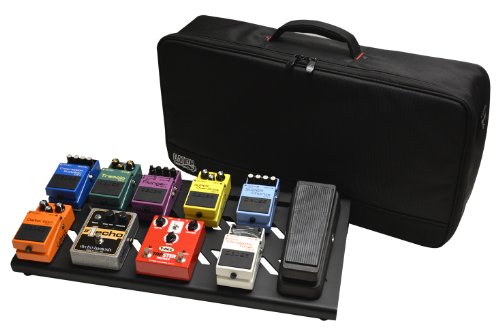 Another great product from Gator, this time a lighter setup with a soft case. Gator GPB-BAK-1 may not be as tough as the G-Tour, but it's more than good enough for gigging and studio practice with the band.
Besides, if you're not comfortable spending too much money on a pedal board Gator, GPB-BAK-1 could be a great option for you.

  Features
This pedal board comes with a 23.75″ x 10.66″ surface, and features an angled design for more versatility. There are standard mounting brackets underneath the board for easier placement of power supplies. You also have a slotted surface which allows decent cable management and routing.
Mounting pedals on this board is done with Gator velcro strips, which are pretty thick and durable. Adjustable rubber feet ensure that you can set up an angle that is most comfortable for you.
 Build quality
GPB-BAK-1 is made of light weight aluminum that feels solid, and can withstand a lot of stomping. The case that comes with the board is synthetic but seems to be padded all around.
When you pack everything up, nothing shifts around. All in all, it's a great combo that may not work best for serious touring, but otherwise provides more than enough protection.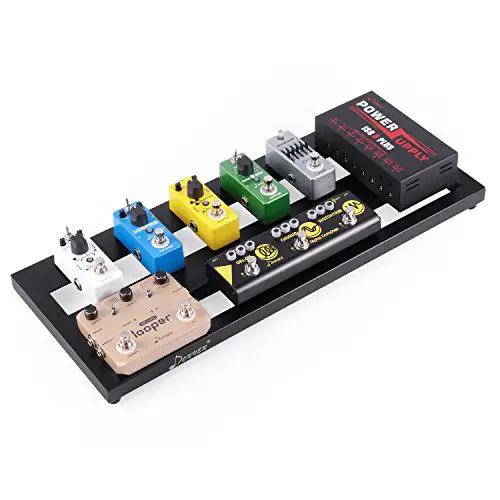 If you want a simple and affordable solution for your guitar pedals, Donner DB-2 offers a very basic experience for a very cheap price. You can buy almost five of these for the price of that Gator G-Tour.
Naturally, it's nowhere near as complex as that pedal board, but it might be enough for those who just need something to hold their pedals in one place.

  Features
Donner DB-2 is a simple grill style pedal board that comes with a soft case. It measures 20″x8″, which is enough room to accommodate some six pedals plus a power supply. The board comes with a roll of velcro tape for easy mounting, and is not inclined.
 Build quality
The design of this thing is pretty simple. It is a decent piece of aluminum that sits flat on the ground. It can definitely take some abuse, which is great for a product of this price. The carry bag is decent as well, offering some padding and a strap for easier carrying.
This pedal board is recommended for recreational use, although it could probably survive a limited tour if you handle it carefully during transport. For the money, you can't really beat it.
By and lar
We've showed you the best pedal boards from different classes, and of different quality. Gator makes some great stuff and their G-Tour is a serious piece of hardware. However it is pretty pricey and may not be for everyone.
The other Gator board and Donner DB-2 are not as shiny, but are definitely good alternatives.
The best board will be the one you can get at the moment, so it is up to you to make a choice.