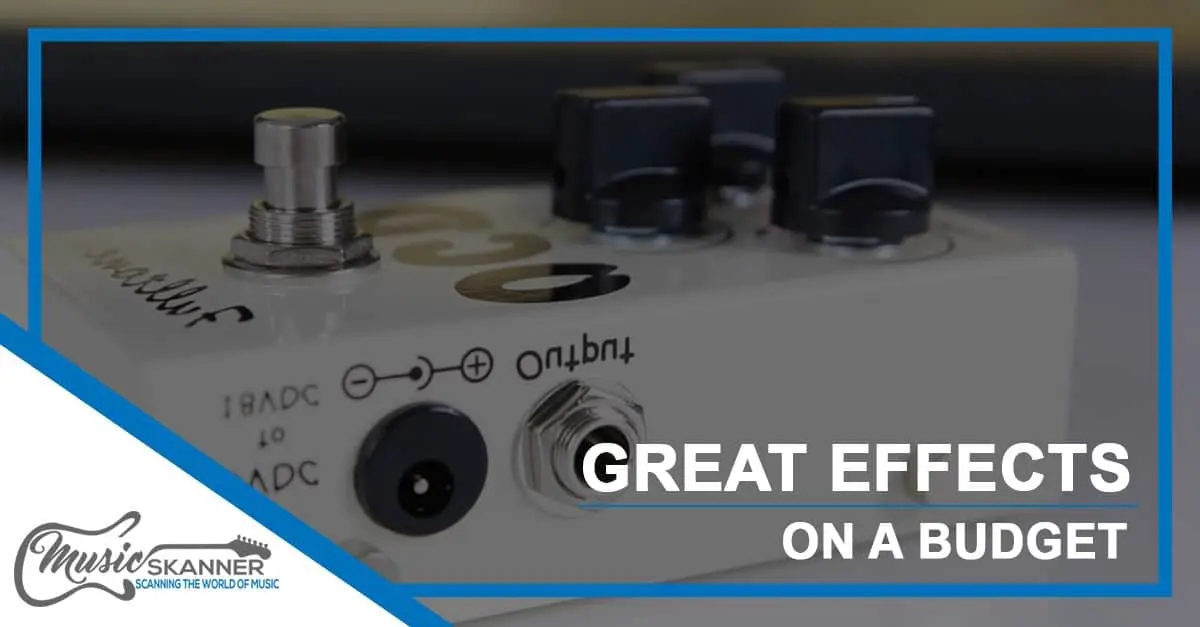 Rock music has defined many things in the past 70 years, but there's a specific event that defined rock music.
The introduction of overdrive completely changed the face of rock, and allowed it to expand in numerous directions. Along with tube amps, it was the backbone of rock for decades.
We've moved on to new and modern things, but that old school overdrive sound on a tube amp is hard to replace.
That's why we've decided to search the market and find the best overdrive pedal for tube amp.
Get ready to take a journey back in time!
EDITOR'S CHOICE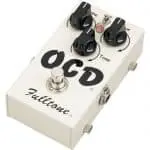 Some of you have probably never heard of this company nor this specific pedal, but it has proven to be one of the best overdrive pedals on the market. It doesn't have the same pedigree as some of the more popular models, but it delivers where it matters the most.

  Features
The layout of OCD Obsessive Compulsive Drive is the basic – volume-tone-drive design. It comes with a HP to LP switch, allowing you to adjust the peak to your liking and achieve different tones.
The case is very well made and as sturdy as they come. Unlike most modern pedals, this one uses a simple button-type switch.
  Sound
One of the main attributes of OCD's sound is the fact that your lows don't get distorted early, allowing them to be thicker before compression kicks in. This kind of sound makes this pedal perfect for blues and hard rock. Hi Peak/Low Peak settings act as a boost which can produce some interesting results when used with both the clean and overdrive channel.
Fulltone OCD is a very versatile pedal which gives you a lot of playroom without eroding the definition and clarity of your sound.
It's not the cheapest option on the market, but it's definitely one of the best overdrive pedals for tube amp.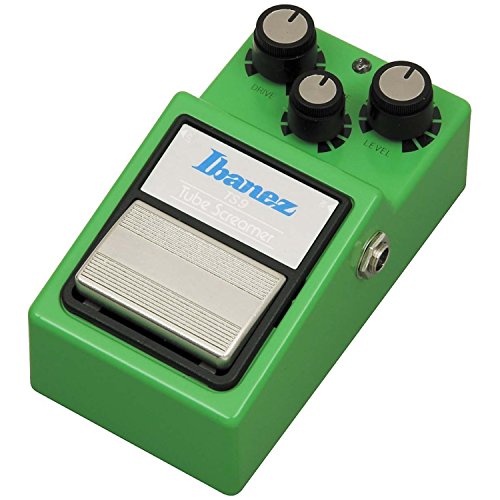 TS9 series of pedals are as old school as you can go with overdrive. This pedal in its original form was made for tube amps, and the version we have access to today does a great job at reproducing that experience.
Many great guitar players used this pedal, and it defined the sound of some of the most iconic rock bands in history of music.

  Features
They say that best things are usually simple in nature, and the same can be said about this pedal. The layout consists of drive-tone-level knobs on top, and a foot switch.
The case is durable, and comes in that legendary bright green colour. The fact that Ibanez TS9 still sells in massive numbers after all that time is a testament of just how good this thing is.
  Sound
When it comes to sound, Ibanez TS9 is definitely not rich in gain, nor does it offer much playroom. It's an old scalpel in a sea of modern sledgehammers. TS9 does one thing, and it does it good. You can expect a very dynamic tone that is perfect for a more heavier blues or hard rock.
For the most guitar players, owning an Ibanez TS9 is only a matter of time and we think everyone should have one in their collection.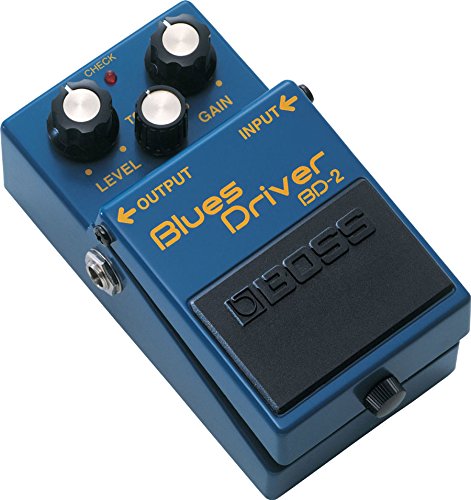 Despite what its name says, Boss BD-2 is not only reserved for those who enjoy playing blues. This pedal easily goes head to head with Ibanez TS-9 and choosing between the two is a tough choice to make.
BD-2 has found its way into the pedalboards of artists such as John Meyer and Billie Joe Armstrong, both having only words of praise about this pedal.

  Features
Just like the previous pedals we've mentioned, Boss BD-2 has a default knob layout. You definitely don't have to worry about damaging this pedal through use thanks to the quality case design Boss is known for.
In terms of price, it's not a very cheap unit, but at the end of the day you get what you pay for.
  Sound
Boss BD-2 is respected among guitarists all around the world for its dynamic sound and its ability to precisely control the drive level. One area where this pedal soars is the way it can boost the clean channel.
You can get the Hendrix sound with little to no effort
, without losing the clarity nor definition of the signal. Boss BD-2 can't be recommended enough.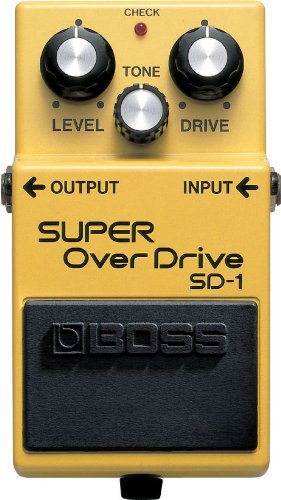 We've showed you the high end of Boss overdrive segment, now it's time to introduce their affordable option. Boss SD-1 is not to be mistaken for a barely usable product based on it's price.
This thing punches way above it's weight category with ease. You won't get the exact same quality as the BD-2 or similar pedals, but for the money you can't beat what SD-1 has to offer.

  Features
Three knobs, a foot switch and the same bullet proof case is what you get with this pedal. There is nothing flashy about it, even the color is kinda boring, however you can stomp this thing to oblivion and it will still work.
The way Boss SD-1 is priced makes it perfect as a backup pedal, or a beater overdrive you can use every day.
  Sound
For what it is, Boss SD-1 delivers a satisfactory experience when it comes to sound. It acts as a decent tube amp booster with good clarity of sound and range of tone. It's not too versatile though, but that's to be expected. All in all it's a lot of bang for not a lot of bucks.
Everything considered
While defining the best overdrive pedal for tube amp deserves an extensive list of candidates, we've done our best to present a bit of everything.
We figured that adding an old school legend, a somewhat hidden gem, a wide spread more modern contender, and an affordable heavy hitter will give you the cross section of what is available and good at the same time.