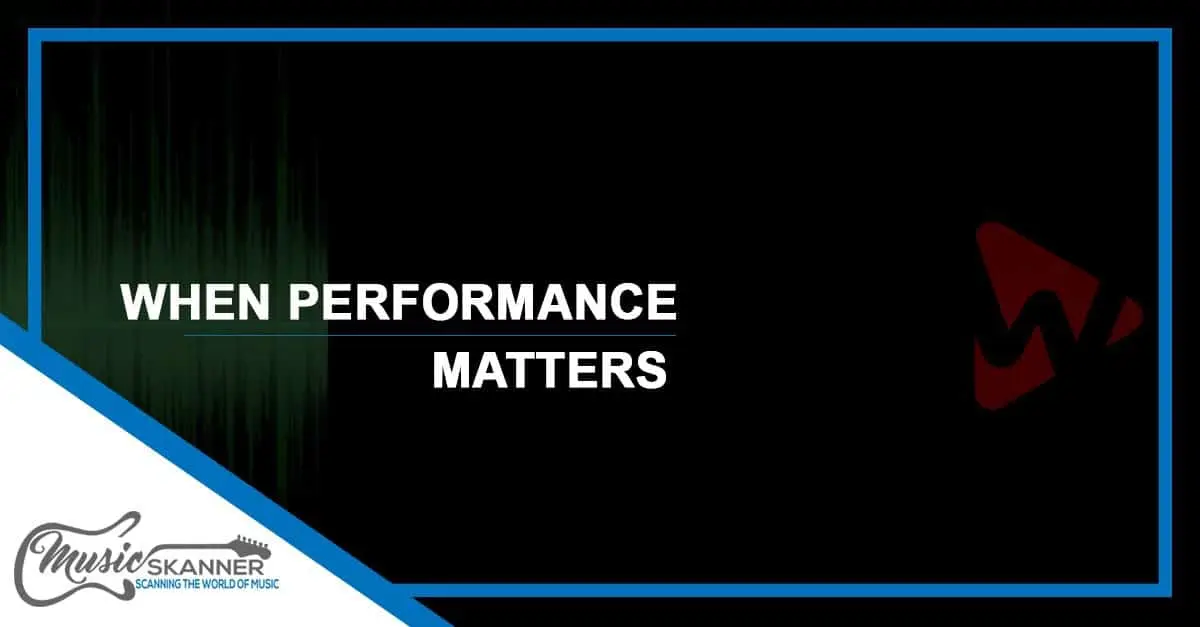 No matter which method you use to record your music, at one point you will have to master the whole mix. Mastering is usually done at the end of the whole project, when you already established all the compositions and instruments. When it comes to producing music with a DAW, the mix more often than not ends up sounding fake.
It has that digital feel and clinical accuracy to it. While some may think that this kind of result is a good thing, it's actually not. Human ear has been used to a certain type of format. The kind you can hear on a cassette tape or a CD. If you export the mix raw, it will sound too artificial. In order to solve this issue, we have mastering EQ plugins.
These plugins are used to shape the sound, and give it some color at the end of your project. There are many versions of this software available, but they are not all the same. Some are trying to emulate a specific set of hardware, like specific studio setups. Others, on the other hand, are designed to give you absolute control over the color you want to apply to your mix.
So before you go shopping for such a plugin, you need to know exactly what kind of results you are trying to achieve. We have selected what we think are the best mastering EQ plugins on the market, so you can have some kind of base line to go on.
We have selected what we think are the TOP
EDITOR'S CHOICE
Our first contender comes from a company that pioneered a lot of the technology we use today. Steinberg is the daddy of digital audio production, so it is absolutely no wonder that they have some of the best plugins on the market.
The one we are going to look at today is their WaveLab 8.5. It is not just a mastering EQ plugin, it is far more than that. WaveLab was the first software of its kind back in the day, and the version 8.5 represents one of the latest evolutions of this amazing plugin.

  Features
In essence Steinberg WaveLab 8.5  is one a true producer's multi-tool. It comes with features that not only allow you to shape the sound pretty much in any way you want to, but you can also do stuff like repair audio, encode and decode different formats, audio analysis and so much more.
In all honesty, this is not really a plugin, but more of a standalone software that works incredibly well with DAWs. If you need the best there is, Steinberg WaveLab 8.5 is the way to go.

  Performance
Aside from being absolutely packed with all kinds of features, Steinberg WaveLab 8.5 is known for its work flow efficiency. This mastering and editing suite was designed in a way that allows you to seamlessly use it in combination with your DAW, and import/export files from one another instantly.
The Watch folder feature enables batch processing on a grand level, which can easily speed up even the most complex projects. This software is the Gerber of audio manipulation.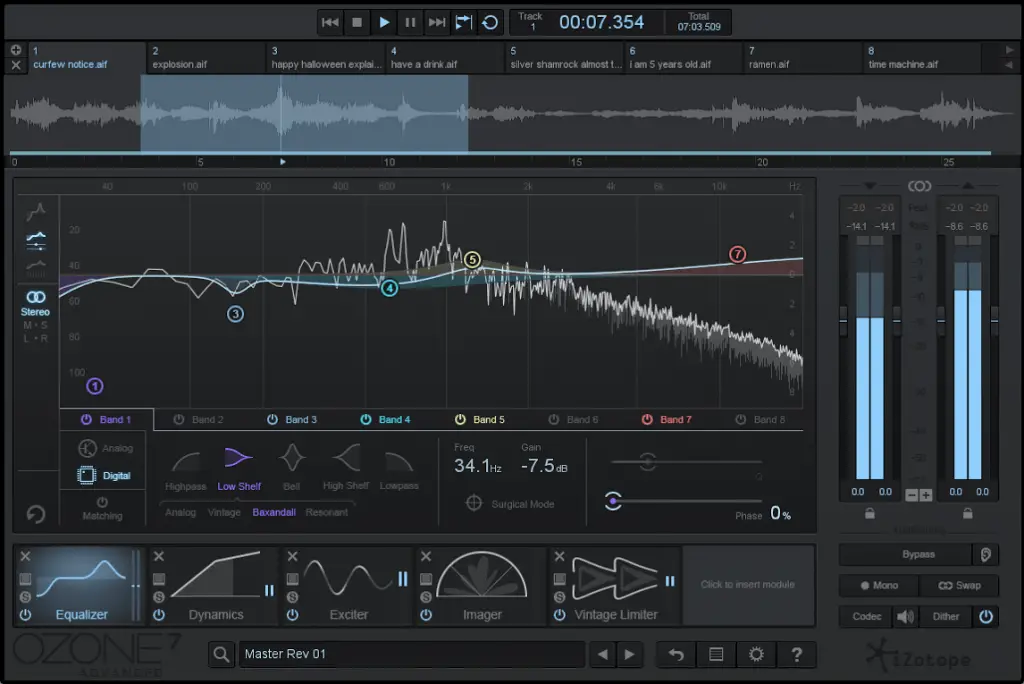 Just like Steinberg, iZotope is another company that built their brand on versatile software which has proven to be an invaluable tool in every producer's toolbox.
The Ozone 6 is one of the latest iterations of their legendary mastering suite that many professional producers use in their setup.
It is more streamlined compared to Steinberg's solution as it is niche oriented for mastering, but this specialization definitely has its advantages.

  Features
In terms of features, you get absolutely everything you could need. From the standard level dynamics detection filters, analogue and digital EQ phase response and similar, to more advanced features.
The interface is clean and some would even say it is intuitive. We find this to be somewhat true considering it's a mastering EQ suite that is just overflowing with all kinds of parameter controls. Everything you could possibly need to give your project a good color is there.
It's worth mentioning that Ozone 6 is currently one of the best mastering EQ tools on the market, which is used by numerous professionals and enthusiasts alike.

  Performance
The best thing about iZotope Ozone 6 is the fact that everything is smooth and accurate. Every parameter you decide to change is clinically precise. The results are pretty momentary, and the software is designed in a way that allows you to both see and hear the changes very clearly.
The range of things you can do with iZotope Ozone 6 is wide. Depending on how complex you want to go, it can give you a lot. However, if you want to do basic mastering, Ozone 6 delivers flawlessly.
– FabFilter Pro Q2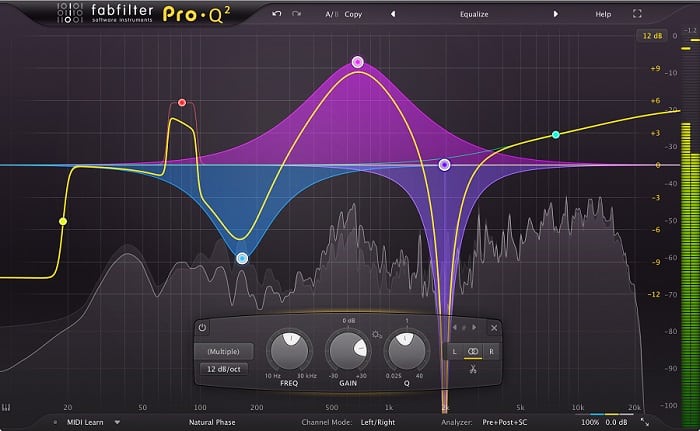 Ever since 2010, FabFilter Pro Q2 has been one of the most praised mastering EQs on the market. Not only was it reliable and smooth, but it also came with some features that you still can't see in other plugins of this kind.
The ease of use and overall design of the interface attracted numerous people who were looking for a good solution that didn't require hours and hours of reading through manuals.

  Features
All the standard features are there, along with some not so standard ones. The Spectrum Grab filter that comes with FabFilter Pro Q2. They took the pretty common grab filter and made it into a mini wonder. What it does is allowing you to change the frequency spectrum by simply dragging the unwanted peaks with your mouse.
This automatically creates a the EQ band to handle the change,
which you can later tune in to perfection. It maybe doesn't seem like much, but when you have to iron out a whole bunch of recordings and instruments, Spectrum Grab is a life saver.

  Performance
The whole idea of FabFilter Pro Q2 revolves around reliability, speed, no latency, and ease of use. You're probably thinking that every other software of this type is designed with those same things in mind. That's true, but FabFilter Pro Q2 takes the whole thing to another level. It is definitely one of the best plugins money can buy right now, and also one of the cheapest.
Everything considered
These three pieces of incredible software are definitely among, if not the best mastering EQ plugins on the market. Some of them have newer versions available, but we chose these specific ones because nothing too significant changed to justify an upgrade.
No matter which one you choose, you will have absolute control over your project's sound.