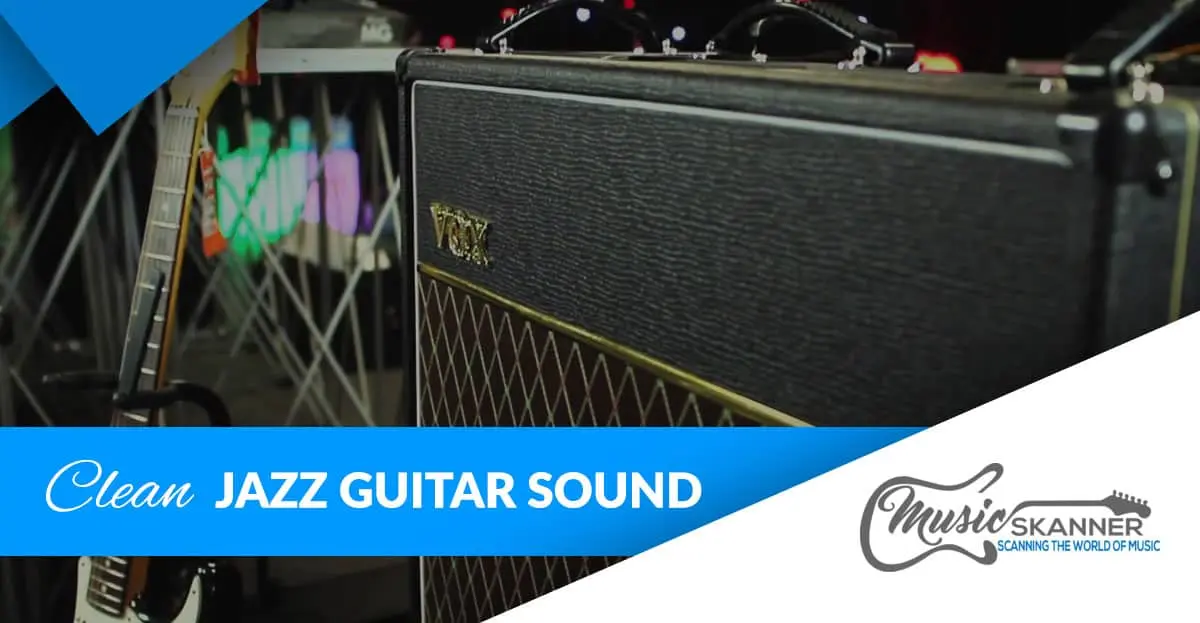 Jazz is a very technical and meticulous genre of music. Guitar players who chose to dedicate their time and effort to playing jazz often have impressive skills and an ear that can recognize just about any note and key it hears.
In terms of sound, playing jazz requires great amounts of definition and clarity, that's why choosing the right amp for this purpose can be tricky.
We went over some choices and looked at what experienced jazz players prefer. While the older generation of guitarists who played jazz for years probably own high quality vintage tube amps, we have found three amp models made today that will give the quality of sound you need.
These are our three choices for the best jazz amp on the market. 
Music Skanner List – Let's dig in
EDITOR'S CHOICE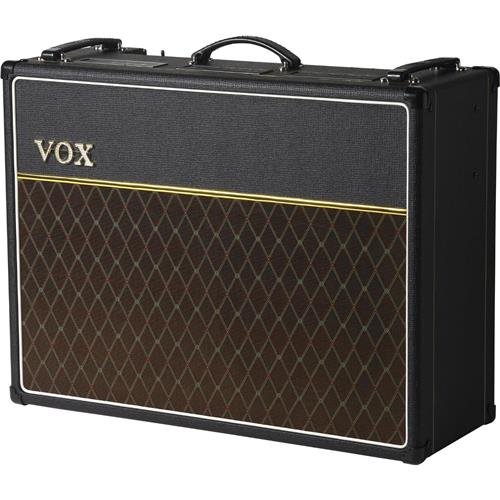 We start our list with a legendary amp that has been around for many decades in one form or another. AC30 was used by some of the most popular artists in history of music, and it is rightfully considered to be among the best five tube amps ever made.
AC30C2 comes as a revamp of the original AC30, bringing back that trademark tube sound that we have grown to love over the years. It is definitely among the best amps you can choose for playing jazz, period.

  Features
AC30C2 comes packing three 12AX7 and four EL84 tubes that push out 30 Watts of power. The speakers come in form of two 12-inch Celestion G12M Greenbacks that are probably one of the best speakers on the market. The amp has two channels, a normal and top-boost, both of which have hi and low inputs.
When it comes to controls, there's a volume knob for normal channel and volume, treble and bass for top boost. Next come reverb controls and tremolo controls. Lastly there is tone cutoff and master volume knob.
  Sound
If you're looking for that British clean sound, this Vox amp is all you'll ever need. AC30C1 captures the vintage tube tone of their original series and adds a modern touch to the whole thing. You can expect rich and defined sound throughout the frequency spectrum with an impeccable clarity. Jazz is something that simply comes natural for Vox AC30C1.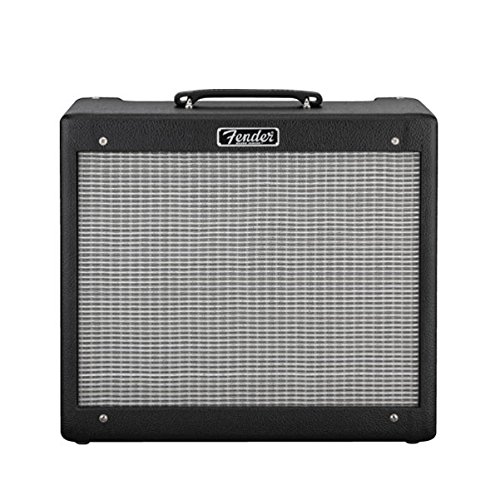 Fender is among the most popular amp manufacturers when it comes to jazz. Guitarists who play this genre of music seem to like them the most. There are numerous great models that fit our intended purpose, but we chose Fender Blues Junior III for its performance to price ratio.
We feel that this amp is just an amazing tool that will make any jazz guitarist satisfied
.

  Features
Fender Blues Junior III is a straight forward, no nonsense tube amp. It comes with a single 12-inch Lightning Bolt speaker made by Eminence, which we thing just excels at clean and slightly overdriven tone.
Fender Blues Junior III is a tube amp that sports three 12AX7 preamp tubes and two EL84 power tubes with 15 Watts of combined power. It's not the beefiest amp on the market, but it can carry its own weight more than well.
There are two channels, clean and FAT, with FAT being your overdrive channel. Controls are pretty simple and feature a volume knob, three-way EQ, master and reverb knobs. The amp comes with a spring reverb which is pretty decent, and works well.
  Sound
This Fender amp doesn't offer much in terms of features, but what it's made to do, it does well. The clean channel is just impressive with bright and full tone even when played at lower volume.
The FAT channel gives you that gritty overdrive that just screams vintage. Overall you just can't go wrong with this thing. It keeps on delivering no matter what you decide to play.
So far we've shown you two classic tube amps that have a lot of history, and offer that sweet vintage sound. This last amp is a complete polar opposite. Roland Cube 80GX is a modern modeling amp. Just mentioning this will make some more conservative jazz guitarists roll their eyes.
However, this amp has been one of the top picks for those jazz musicians who needed a great sound at an affordable price. Sure it has a tonne of modern features, but at its core, Cube is a quality amp.

  Features
This amp features a single 12-inch custom designed speaker, and is capable of delivering some 80 Watts of power. There are three channels, JC Clean, Lead, and Solo. Lead is fully programmable and allows you to choose between 10 emulated amps.
Solo channels offers you the ability to save the EQ settings of your choice, and have that tone come up when you choose the Solo channel.
In terms of controls you have your standard three-way EQ, presence knob and master volume knob. Each channel has a dedicated volume control of its own, with lead having the additional preset knob and gain knob.
Roland Cube 80GX also comes with effects that include flanger, phaser, chorus, tremolo, along with three types of delay and two types of reverb. This amp is just full with everything you could need, no matter what is your preferred choice of music.
  Sound
Even though it's a modeling amp, Roland Cube GX80 has a pretty good sound. The JC Clean channel is bright and very rich for a modeling amp. It brings enough tone clarity and definition to be used for jazz without an issues.
You can easily shape a good sound thanks to an abundance of controls and a decent three-way EQ. For the money, this amp just delivers.
On the Whole..
Jazz is somewhat more demanding when it comes to choosing an amp compared to other genres of music. These three amps we reviews today all have what it takes to give you a great jazzy sound.
You have two tube amps and one modeling amp, all of which belong to different price brackets. It's hard to decide which one is the best jazz amp since that comes down to personal taste, but we think these are a great place to start.