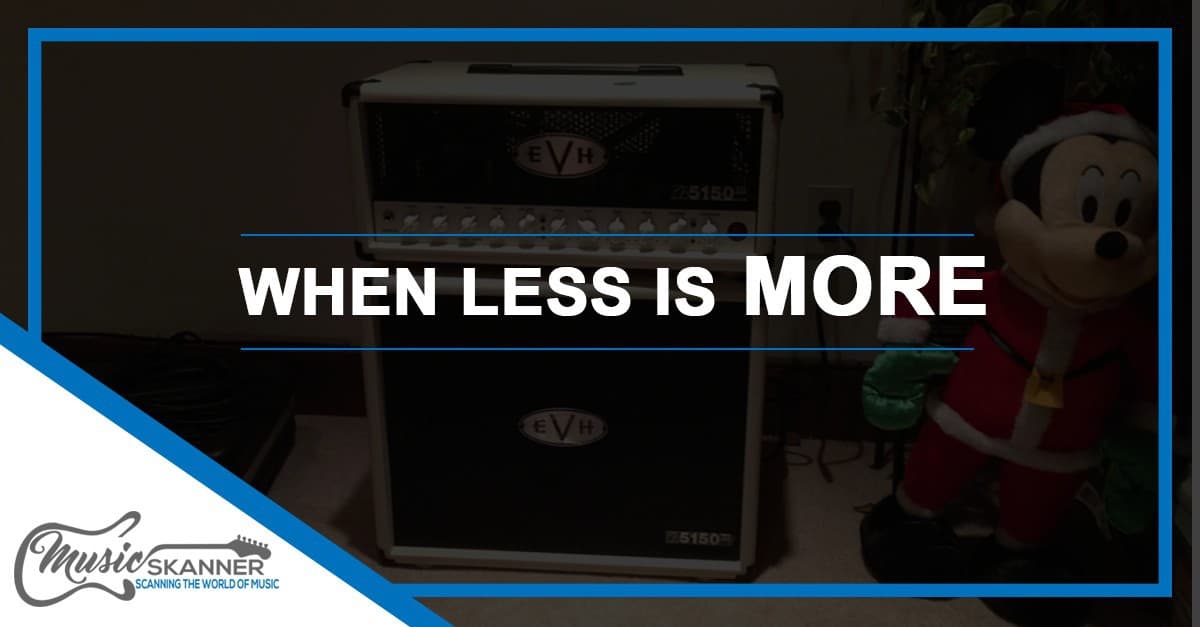 Metal is by far one of the most satisfying genres of music that you can play on an electric guitar. Whether it's something spartan in nature like hardcore, or more technically demanding like death metal, the feeling of satisfaction is always there.
With that said, you can't play metal on any kind of setup if you want to get that thick distortion sound. Sure, a guitar with a nice set of active humbuckers is preferred, but it's not absolutely necessary. What is necessary is a good amp, and a good distortion.
When we say good distortion, we're talking about a good overdrive/distortion channel on the amp, or a good distortion stomp box. The other part of the equation is the amp. You just need a good metal amp if you want to get that sound most of us are chasing relentlessly.
If this is something you are trying to do, stay with us as we embark on a mission to find the best combo amp for metal. We chose some pretty sick amps for you today, and any one of these will blow your mind once you plug in your guitar and engage the distortion.
Best Combo Amp For Metal – Find it Out
EDITOR'S CHOICE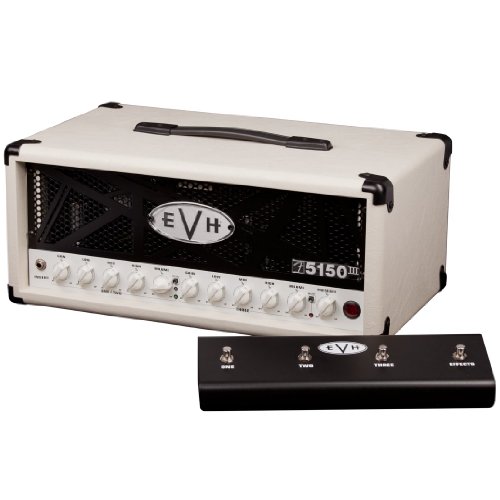 We start our journey with a beast among amps, a Goliath that brings the face melting sound we all strive to achieve. EVH 5150 III drops the hammer hard, and allows you to experience what raw metal sound should be like in your own home. This thing is not cheap by any means, but you get what you pay for.
We're talking big leagues here, and there's no room for compromise. EVH 5150 III will set you up for success whether you're gigging on a regular basis, or just need a monster to practice with.

  Features
Before we get into specifics, let's talk about what makes this amp tick. At the core of EVH 5150 III lies seven 12AX7 preamp tubes and two 6L6 power tubes. These have a combined power output of 50 Watts. However, you can adjust the power from 50W to 1W if you choose to do so. The speaker is a single 12-inch Celestion custom made unit which only adds to the overall quality of this amp.
EVH 5150 III has three available channels – clean, crunch and lead. Controls come in form of three-band EQ controls, gain and volume that are shared by channels 1 and 2, and another identical set of controls for channel 3.
Aside from these controls you have master presence knob, reverb knob that controls the built-in digital reverb, and a power output control. The back panel is where things become interesting. EVH 5150 III comes with MIDI in, 1/4-inch preamp out, a pair of 1/4-inch parallel speaker outs that feature a 4/8/16-ohm selector. To top it all off, there's a master resonance control knob that shapes the bass response.
  Sound
Let's just say that Eddie Van Halen knew exactly what he was doing when he designed this amp. The clean channel is crisp with loads of headroom to play with, while crunch and lead pack a bit more gain than we're used to, but also give you that trademark "brown" sound that was made popular by Eddie himself. This amp is any metalhead's dream come true.
Engl is no stranger to powerful tube amps that lay the law down pretty hard. Their E 304 MetalMaster 20 Combo is one of the more powerful combo amps they have to offer at the moment. It's more compact than the EVH we just reviewed, and less powerful, however this thing packs a heavy punch. Fortunately, this is exactly what we need.

  Features
E 304 MetalMaster 20 Combo comes with two ECC83 preamp tubes, and two EL84 power tubes. Combined they can push out 20 Watts of power. The sound is rendered by a single 10-inch Celestion speaker. You get two channels, a clean one and lead, which have separate gain controls.
There is a three-band EQ, along with reverb knob, lead volume knob and master volume knob. There is also a mid-scoop button which is a feature we rarely see. Lastly, you got a stand-by and power switch.
On the back side you will find a switch that changes allows you to change the settings to accommodate for different types of cabinets, as well as balanced-line out. All in all, every feature you'd need is there, with no unnecessary stuff to clutter up the layout.
  Sound
E 304 MetalMaster 20 Combo delivers a very defined clean tone with a dirty distortion that is really saturated. No matter what genre of metal you decide to play, the lead channel alone will take care of 90% of your needs. This thing simply brings the thunder in the best possible way imaginable.
If all else fails, you know you can trust Marshall to take you where you need to go. Their DSL40C is a mid range compact tube amp that packs enough power to get the job done, and gives you that legendary Marshall sound on demand. If you're out of options and simply need a safe option, DSL40C is the best way to go by far.

  Features
This Marshall comes with three ECC83 preamp tubes, one ECC83 and two EL34 power tubes, which together push out some 40 Watts of power. The speaker is a 12-inch Celestion Seventy 80, capable of delivering 80 Watts. There are two channels on this amp, with additional two sub-channels.
You have clean/crunch and OD1/OD2. Each group has its own gain and volume controls. Next you have your standard three-way EQ along with presence, resonance knobs and a tone shift button. Lastly there is a reverb and section with two knobs.
  Sound
What you see is what you get. It's your standard Marshall tube amp performance with that distinct Marshall sound on OD channels, and a very nicely toned Crunch channel. Clean is crispy and defined, so no worries about playing clean sections.
To conclude..
We have presented you with three extraordinary tube amps, each with its own features and quirks.
Yes, these are not what you would call affordable, but they are definitely worth the money.
At the end of the day, these three will all make a fine choice for a best combo amp for metal.