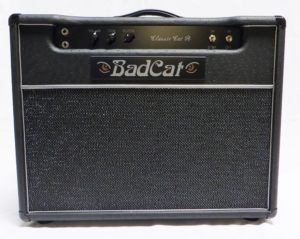 Small tube amps are great on so many levels. Comparing them to solid state models in the same class is not even worth the effort. It's a completely different level of sound we are talking about here.
One of the more popular trends when it comes to compact tube amps is trying to replicate that vintage tone. We all know which tone that is, and how good it can sound when it is coming from a good quality amp. Both the big name brands and boutique shops are competing to get you the most authentic tube sound of the past.
One show which definitely hit the nail on the head is Bad Cat. Their Bad Cat Classic Cat is one of the most authentic tube combo amps when it comes to delivering those vintage sounds. What is most impressive is the simplicity of this amp. As you are about to find out, it's a really light weight design.
Authentic tube combo amps
Boutique amps are generally preferred over mainstream tubes when it comes to more niche types of sound. That's because a small shop can deliver that type of specialty tone more easily due to their small size. Bad Cat is a perfect example of just how good this type of venture can turn out.
Classic Cat is a small amp, that is for sure, but it packs a hefty punch that brings the vibe of the late '50s in a way only a few other amps can. That makes it rather special considering that the market is full of bland amps that have no character. With niche designs come some limitations, however most users think it's well worth it.

  Features
For the most part, Bad Cat Classic Cat has that AC30 appearance. The cabinet is very well designed and put together. The innards of this amp consist of one 12AY7 preamp tube and one 6V6 power tube. It is a modest configuration, but it's also more than enough for what the designers had in mind when they created the Classic Cat. Power output is set at 20 Watts that is delivered through a select Celestion speaker.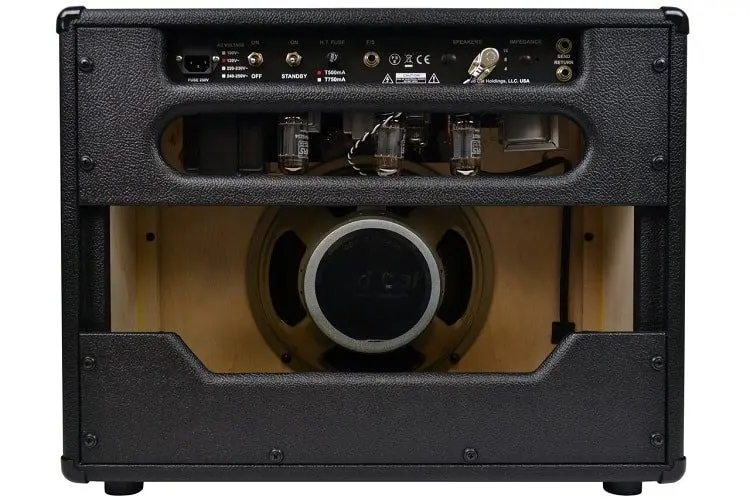 Controls are where you get to see just how simple this thing really is. Aside from the power switch and a standby switch, you have a volume knob, tone knob, and a reverb knob if you get one that comes with it. That's right, there are only two knobs. That tone control is basically your three-band EQ packed in one access point. Whether or not this is a flaw depends on what you intend to do with this amp.

  Performance
Simple controls go perfectly in line with the tone this Bad Cat Classic Cat offers. It's full of that '50s – '60s definition that is a little dominant in the trebles, but balanced overall. Since there is only one channel, you are looking at incredible clean sounds with lots of punch and definition.
[su_youtube url="https://www.youtube.com/watch?v=OU3zG7DfkPI"][/su_youtube]
Interestingly enough, Bad Cat Classic Cat Review is decently loud. For 20 Watts unit, it's probably a bit above average in this regard. In case you need it to be louder, you can hook it up to a cabinet. There is an 8 ohm jack as well as a 16 ohm one.
For a vintage style amp, Bad Cat Classic Cat Review plays well with an overdrive pedal. It can even take some more aggressive distortion pedals as well. Overall, this quality of tone is impressive considering it has no dedicated three-band EQ.

  What we like
Simple is sometimes better, and this amp is a perfect example of that. It offers great sound quality on top of great aesthetics and enough power to be used in a professional setting.

  What we don't like
Whether or not Classic Cat would benefit from a three-band EQ is questionable. Some will say it would change things for the better, but others prefer this simplistic approach.
Taking everything into account..
If you are in the market for a simple yet capable tube amp, Bad Cat Classic Cat should be near the top of your list.
The type of performance you get and quality of sound it can produce, well worth the investment.