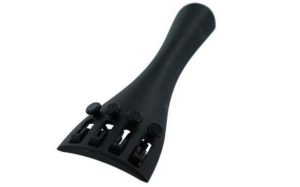 The importance of a tailpiece on a violin has been known for a long time by now. This is the component that has a huge impact on how refined the instrument will sound.
In a way, it balances out the resonance of the wood, and acts like a filter of sorts. When your tailpiece cracks or gets damaged in any other way, it is important that you find a replacement as soon as possible.
There are several things you need to consider when shopping for a tailpiece. The type of wood your violin is made of is important, but so is weight of the tailpiece. Lighter is almost always better.
Depending on the price of your violin, a tailpiece can be expensive or affordable. Wittner offers a very good line of tailpieces for violins from the entry to intermediate level class. Wittner's tailpiece is pretty lightweight and allows a certain level of versatility.
A closer look
When it comes to good hardware that is also affordable, Wittner is pretty much on top of the list. They build tailpieces for a range of instruments, and have since been copied by a lot of other brands.
The quality you get with Wittner is hard to replicate, so we would strongly suggest that you avoid going for cheap knock offs. It's simply not worth it. Wittner Tailpiece for violin we are going to review today is perfect for entry level violins that need a tailpiece replacement.

  Features
The main benefit of Wittner Tailpiece is its ultra light construction. Wittmer uses some sort of composite material that reduces the weight significantly. Build quality on its own is great to say the least.
Wittner's stuff is pretty durable, and will take the abuse new players usually deliver. This tailpiece is made for a 4/4 violin, and comes with scissor style tuners. You might need to lube the tuners up from time to time if you want them working completely smooth and increase their life span.
Naturally, you don't want to go overboard since that can lead to components getting undone.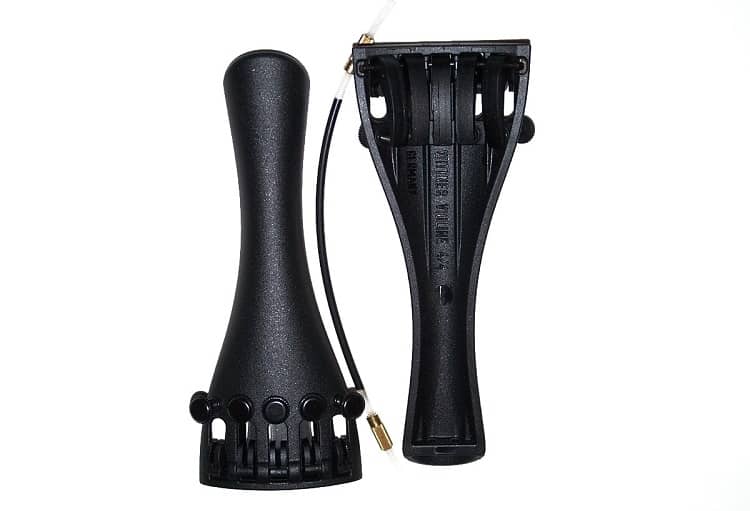 The level of versatility Wittner offers is almost unbeatable in this price range. We are talking about extremely inexpensive violin components that list a long time, and keep the instrument in tune.
The tail gut that comes with Wittner's tail piece is actually a steel design covered in plastics. It's a cost efficient solution that works good enough to not be a problem in any way. As a whole, Wittner tailpiece is a great replacement component.

  Performance
On a grand scale of things, Wittner offers a balanced experience when it comes to their tailpieces. The core performance is there, but you won't get some more advanced features you would find in more expensive models.
Does this make Wittner Tailpiece a bad choice? Absolutely not, but it does mean that you can't and shouldn't cheap out on tailpieces in general .

  What we like
Wittner is the type of company that knows how to produce the best bang for the buck components on the market. Their tailpieces perform great and deliver the core experience you need. As long as you know how to use one, you won't have an issue with Wittner 's products.

  What we don't like
There isn't really much we have to say in this category. There is nothing complex about this tailpiece that makes it special, and it simply works.
To summarize
When everything is put in context, Wittner tailpiece is a great choice for those who need a decent solution on a budget. You definitely wouldn't want to put this on a Kart Wilhelm or anything similar, but they will work more than great on more affordable instruments where the tonewood is more forgiving.
Wittner offers several different types of tailpieces. You can choose the one that fits your specific violin the best. If you are worried about the quality of this piece, you shouldn't be.
Wittner is actually one of the rare brands in that offer worry free tailpieces in the affordable range. You can expect to see some inconsistency when it comes to fit, but that is not something that happens a lot, and shouldn't be considered an issue.