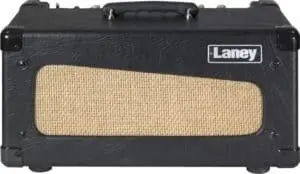 The evolution of solid state amps had seriously threatened the existence of tube amps at one very tense point in time.
People seriously thought that tubes will fade away, being completely replaced by the new digital technologies which were being implemented into modern amps.
However, nothing was farther from the truth. Not only are tube amps still around, but they are more popular than ever.
>> Check Availability on Amazon <<
A great portion of this newly established popularity comes from the fact that tube amps have become more affordable.
Manufacturers recognized the demand for cheap tube amps, and jumped on the opportunity to cash in. The result of this effort is compact low powered amp which bring that tube sound at a reasonable price.
One of the companies which got in on the action is Laney. This company is not mentioned as often as some other big name brands are, but they definitely have a lot to offer. Laney Cub 15 is one amp which definitely deserves more cognition.
Let's take a closer look.
Small tube amps are wanted just about anywhere in the world. Instead of delivering another generic tube affordable tube amp, Laney decide to take things a step further and create a tube amp aimed at a very niche type of users.
Laney Cub 15 is definitely not something you'd buy if you're looking for a general purpose tube amplifier. It has a much more specific nature.

Features
The first thing you notice about this Laney is its design. Rather unusual, Cub 15 has that vintage vibe which perfectly goes with the type of sound this amp offers. As its name states, you have 15 Watts RMS at your disposal. This power is produced by three ECC83 preamp tubes and two EL84 power tubes found inside.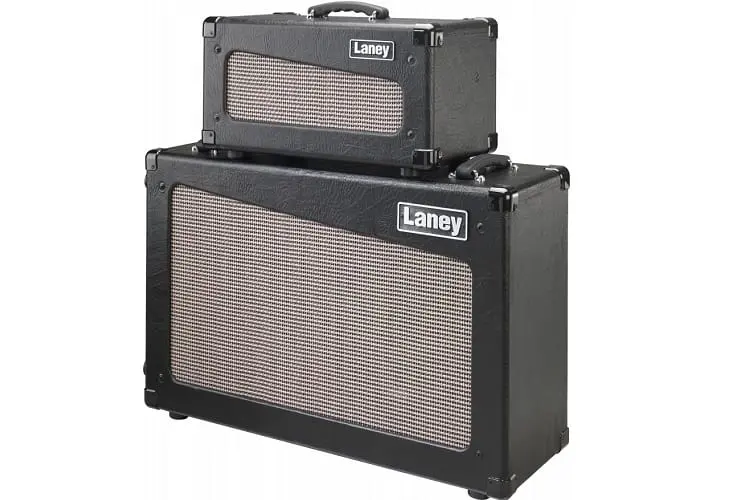 Controls are rather simple, and include reverb, tone, gain, and a standard three-band EQ. There is no separate overdrive channel, but it's extremely easy to push this thing into overdrive. Finally, Laney Cub 15 comes with attenuation, which allows you to either use a 1 Watt setting or the 15 Watt one. The former is perfect if you want to practice at home but still reach that sweet spot where the tubes start growling.
Laney Cub 15 amp head comes with two speaker ports, an FX loop port and a foot switch port. None of these accessories are included in the package, and need to be purchased separately.

Performance
What really defines Laney Cub 15 is its somewhat niche sound. Laney wanted to deliver a small tube amp that gave its users that vintage British tone. There aren't many tube amps in this category which can deliver the type of colors this Laney can.
[su_youtube url="https://www.youtube.com/watch?v=G3cfhHzynnY"][su_youtube][/su_youtube]
Speaking of which, you can expect to hear very warm tone which is easily spiced up using the gain knob.
Cleans are pretty crisp and clear for a 15 Watt head, while the overdrive makes you fall in love with this amp. When put on 1 Watt setting, you can hit the sweet spot at lower volumes. Just by playing with the gain knob you can dial in a variety of great bluesy tones, or more rock oriented ones.
We wouldn't go so far as to say that you can use this amp properly for all genres of music, but it does what it's meant to do, and it does it well.

What we like
One thing you just have to appreciate is the quality of tone and effort put in by Laney to deliver a vintage British style tube amp at affordable prices.
Having the attenuation feature makes Cub 15 a perfect choice for a practice amp, which you can also gig with if you have adequate cabs. The tone is awesome, and the whole package is simply attractive.

What we don't like
There isn't much that can be criticized when it comes to this amp. The only thing we'd like to see changed is the tonal range Laney chose for this model. If they broadened the spectrum a little, this amp would be an awesome choice for everyone. At this point, it's definitely genre oriented.
>> Check Out Current Price & Customer Reviews On Amazon <<
Overall, it may be said..
Laney Cub 15 is a great little amp head which offers a different kind of performance than we're used to. It's affordable price and great performance should put it on anyone's radar. At least if you're into British style overdrives and tone in general.