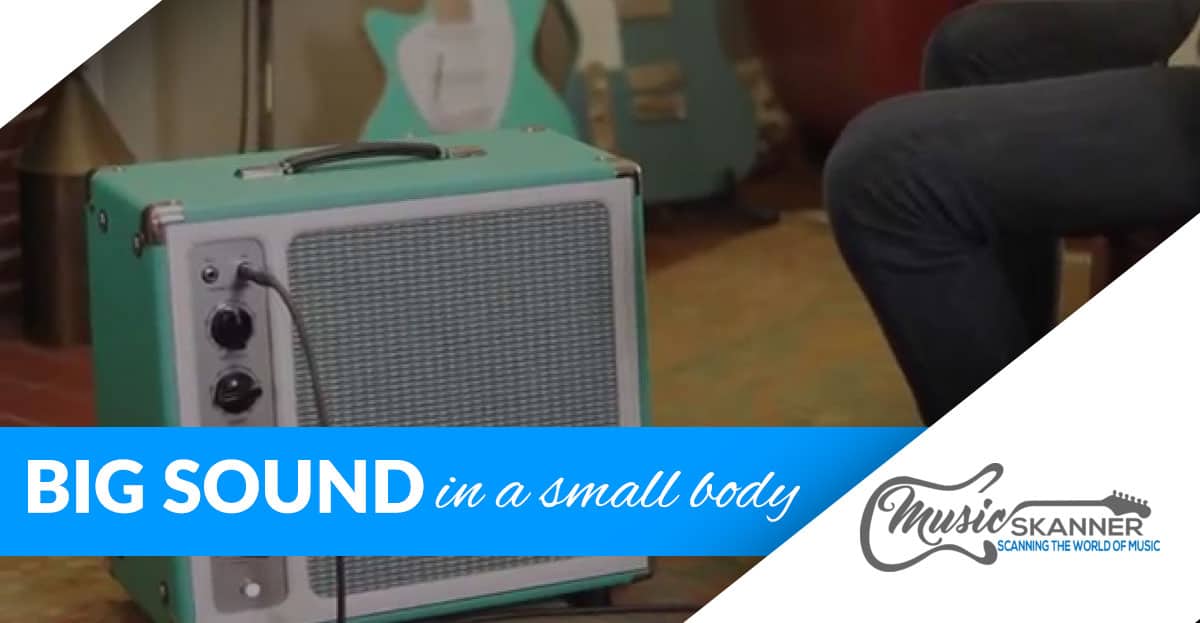 Seeing how tube amps are slowly coming back in style, most of the amp manufacturers have decide to answer the call, and start producing great little tube amps. This a relatively new thing. Until recently the only low power amps you could get were modeling amps.
The market voiced its wish to be given a choice of affordable tube amps that are small and easy to transport around. Thanks to this recent trend, we now have a whole bunch of small boom boxes that deliver that vintage sound on a budget. You can literally choose among dozens of amazing compact tube amps these days.
If this is something that you find interesting, or if you are already looking for a tube amp in a small package, we have dedicated this article to you friend. We have pulled together a short list of what we think are the best small tube amp combo on the market at the moment.
Check these bad boys out – Music Skanner List
EDITOR'S CHOICE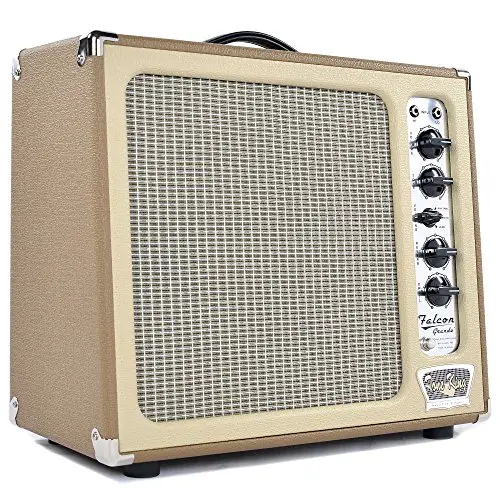 Tone King really took advantage of the newly created segment of the market. They offer some of the best compact tube amps you can find. These are finely tuned machines that have a specific sound signature. Some may dislike it, but we feel that their Falcon Grande for example, embodies the core of that vintage tube sound like no other amp in its class.

  Features
Falcon Grande is a true vintage revamp. The cabinet itself looks like it was built in the 60s, and it comes across as odd in this day and age. This is a 20 Watt combo amp that pushes the sound through a single 12-inch custom made speaker.
Tubes of choice are two 5881s, which we find oddly adequate. There are only the most basic controls, and three available voices. In terms of effects there is spring reverb and dwell.
  Sound
Liek we said before, this isn't really a multipurpose amp. If you are chasing that vintage tube amp sound, Falcon Grande will blow your mind. When you push the amps into that sweet spot, you are greeted by a warm and lively sound.
The amp responds well to just about anything, and retains its magnificent sonic fidelity throughout the range.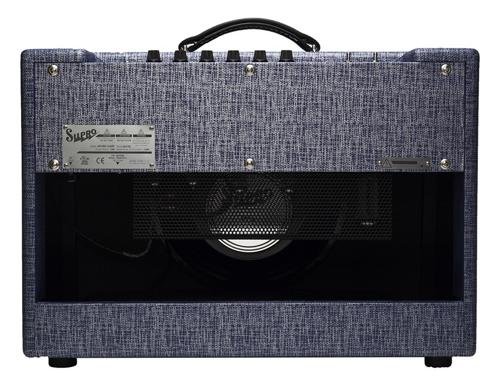 Supro is another company that has made it their business to create and produce compact vintage tube amps. The one we are going to look at today is the Supro 1648RT Saturn Reverb.
It's small, aesthetically pleasing, and brings a hell of a sound. When you look at this amp closely, you will see the results of meticulous craftsmanship.

  Features
Supro 1648RT Saturn Reverb produces some 15Watts and delivers them to a single 12-inch Supro DT12 Speaker. The tubes they chose for this model is a pair of 6973s along with a 5U4 tube rectifier to iron out the lower volumes.
It's a perfect gigging and home practice amp. There's a pretty complex reverb and tremolo effect that is something Supro is known for.
  Sound
Pure classic tube sound. Nothing more and nothing less. You just have to love the attenuated tubes working at near full capacity while also responding flawlessly to just about any type of pickups.
There's not much you get in terms of shaping the sound, but that is partially what makes this amp so charming. It's a newly produced classic that works, and works well.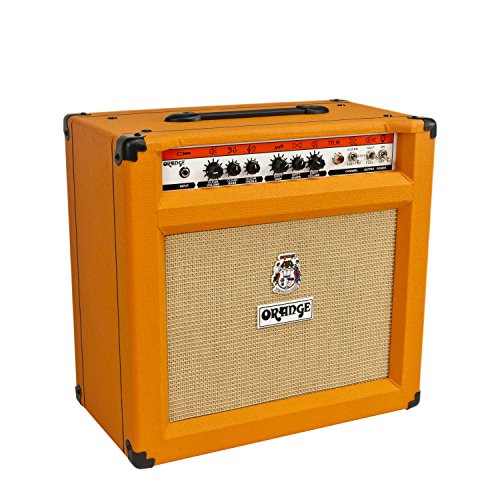 Compared to the previous two amps, Orange Amplifiers TH30C is a barbarian in a tuxedo. This is a typical orange box that delivers decent power and an incredible sound.
If you wanted a more general purpose amp, this TH30C is exactly what you're looking for. It looks and sounds like a million bucks.

  Features
30 Watts, 12-inch speaker, two channels and a whole bunch of awesome tubes. This Orange box is a no nonsense type of amp that has everything you need, and none of those fancy features you would rarely use.
The quality is definitely there, and the craftsmanship is your standard Orange perfection.
  Sound
When you keep it tamed, Orange Amplifiers TH30C can be very civilized. However, jump onto the dirty channel, crank the volume, and you are now riding with barbarians. The sound is great, no, impressive.
With selective output, you can easily push the tubes to their best efficiency band at manageable volume. In other words, you can use this amp for practice, or for gigging with no issues.
All in all..
These three amps are definitely among the best small tube amp combo models you can find on the market. The first two are pretty niche, but deserve all the praise they get none the less.
The Orange we mentioned is your silver bullet that comes with a more general sound. All three of these will blow your mind when you plug in your guitar, that's guaranteed.