When you are doing your mixes, Mr. Producer, there are certain items you cannot work without. Sure, some things you can go without and we are all for getting every process as less complicated as possible, stripping it down to the bare bones of essential aspects, but when it comes to mixing, a solid pair of headphones is something you cannot go without, period.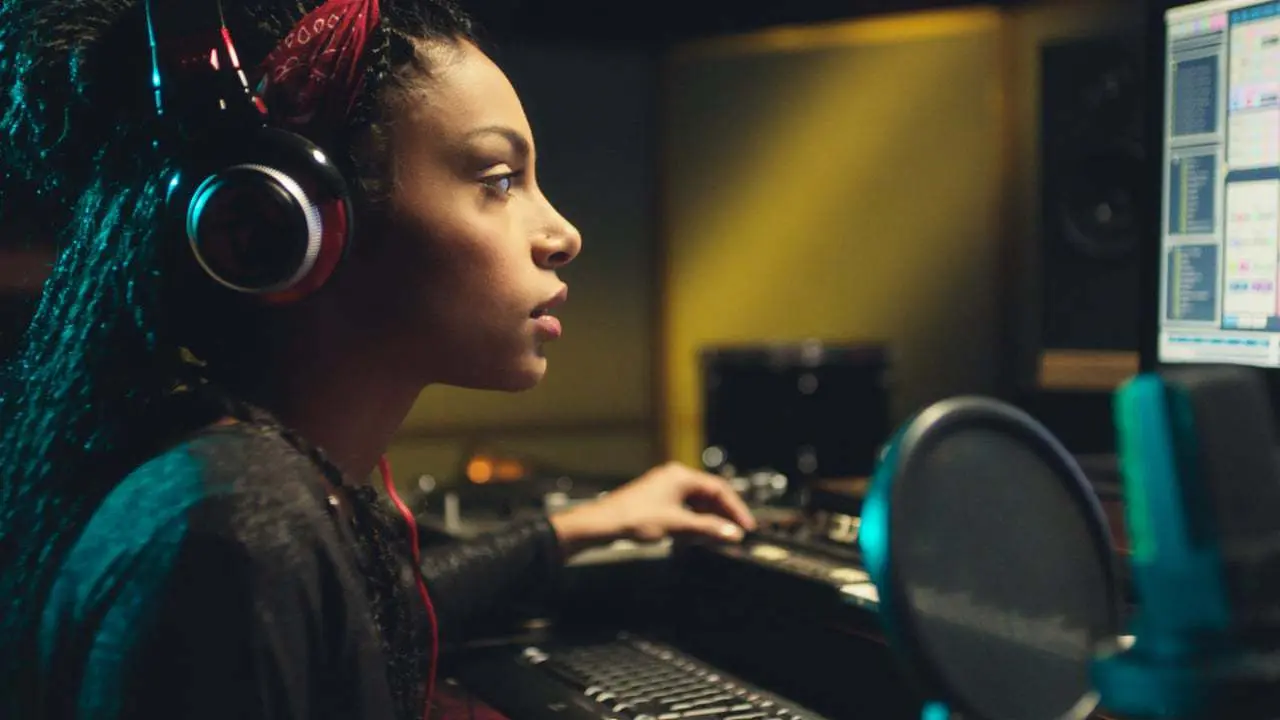 So just for you, our beloved readers, we have decided to delve deep into today's market in a bold attempt to bring you the best headphones for mixing the world has to offer. The search was not a futile one, but very fruitful actually, as we can now proudly present you with a pack of five different items.
The factors we took into consideration are first and foremost sound quality and value for money, along with durability, reliability, and ultimately a pinch of looks. Our final picks now patiently await your consideration in the paragraphs below.
Single out the best headphones for mixing
Your word is our command, kind reader! Thus we have selected the following five items – Samson SR 850 and Behringer HPS 3000 as representatives of the budget friendly realm, Audio Technica ATH M30x and Sennheiser HD 6 as members of the mid- to lower high-end department, and the almighty AKG Pro Audio K712 PRO as a member of the big league and the best item on the list in terms of sonic prowess. Read on for more!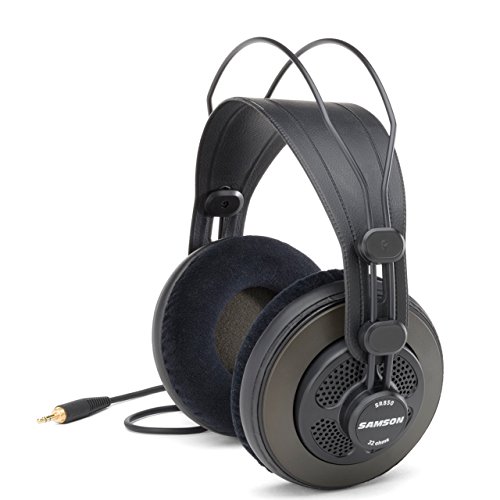 We will get this thing on the move with a pair of best cheap headphones for mixing, possibly the king of budget friendly realm when it comes to this matter. They go by the name of Samson SR 850 and they pack an incredibly strong punch for this price range.
We are talking about few bucks, and although these are far from the best headphones for mixing, they offer possibly the best value for money on the entire list here.

Features
The headphones feature a set of professional studio reference components pack in an open ear design casing for superior isolation, along with a wide frequency response between 10 Hz and 30 kHz, a set of 50 mm drivers to secure top quality reproduction along with that wide dynamic range everyone's yearning for, a convenient self adjusting headband for a comfy and secure fit, impedance of 32 ohms, a 1/8 inch to 1/4 inch gold plated adapter, a light weight of a single pound, and total dimensions of 8 x 8 x 4.8 inches.
The cord is not removable, but that would be a tad too much to expect from a pair of budget friendly headphones, now wouldn't it? The item is quite durable, reliable, and strong, leaving us with no choice but to leave this lad a big thumbs up.

Sound
The sound is surprisingly well rounded, and very well suited for mixing. It is not stellar in any department, but basses are warm enough, the middle section is quite punchy, and the overall mix is rounded up by a bright treble section.
These are perfect for testing out your mixes on a pair of decent headphones that a very solid chunk of your audience is bound to have, but also for the main mixing process itself.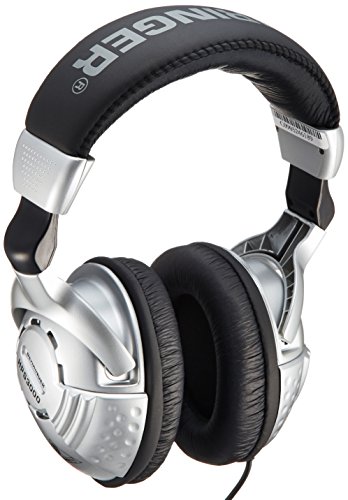 We are still in the budget friendly realm, and we now bring you a pinch of German quality with an affordable piece known as the Behringer HPS 3000. Crafted as a pair of studio headphones, this device is another strong contender for the ruler of the affordability domain.
In general, you ought to be careful with the cheap stuff, but we can say that you can be certain that this guy is not only decent, but quite solid on an overall scale.

Features
The device utilizes an ultra wide frequency response that will allow you to see all the sonic details, regardless of the material and instrumentation you are dealing with. Also included in the mix is a very wide dynamic range, a high definition bass section and highly transparent treble segment, a high efficiency cobalt capsule, a 1/8 inch connector and an included 1/4 inch adapter.
The item comes with a single sided cord that utilizes quality oxygen free copper wires. It has an optimized set of oval shaped ear cups, the so-called ultra rugged headband construction, and a strong and sturdy construction that guarantees these pups extra durability and reliability, meaning a long life as long as you treat them right.
Did we mention that you can get these for as low as $20 from the right retailer. That's an insanely low price right there, a genuine steal!

Sound
The headphones are particularly rich in the low end section, meaning that if you work with bass driven music and are looking for an affordable set of headphones to deal with the mix. It's not that the remaining sonic frequencies are sub-par, not by a long shot as they are quite solid, but it's the warm basses that stand out here.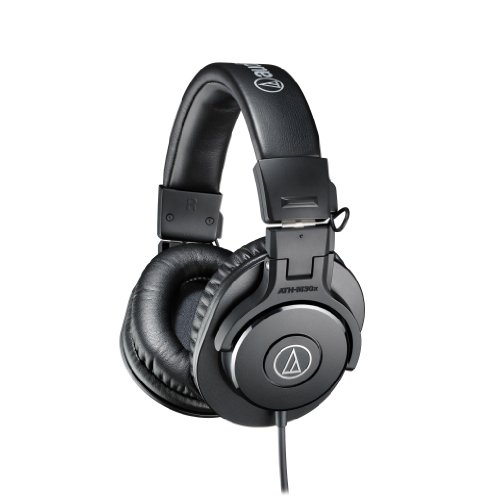 Switching to the bigger league, we bring you a strong contented for the title of the best headphones for mixing. The pair goes by the name of Audio Technica ATH M30x – it's all pro stuff, but also an incredibly well crafted item, as the sonic value and durability you get from these guys quite exceeds the listed price. If you want a high-end product at a mid-range or even low price, you came to the right place!

Features
The headphones were crafted utilizing advanced engineering and build technology, putting to use a pack of 40 mm drivers equipped with rare earth magnets and copper-clad aluminum wire voice coils. We are talking about a product that is tuned especially for enhanced detail, with an excellent mid-range definition.
As for convenience, the ATH M30Xs are collapsible for additional space saving and portability. The manufacturer notes that these headphones are made for studio tracking, field recording, and mixing, and we have to wholeheartedly agree. The item is light, featuring a total weight of 1.8 pounds, and total dimensions of 11.4 x 10 x 4.1 inches.

Sound
In the sonic department, we are talking exceptional mid-range delivery. The rest of the sonic frequencies is actually also really good, and if the mids were of the same quality as the low end and high frequency section, this would still be a worthy purchase, but when that stellar punch is added to the mix, you get a serious contestant for the title of the best headphones on the market within the given price range. Nicely done, folks!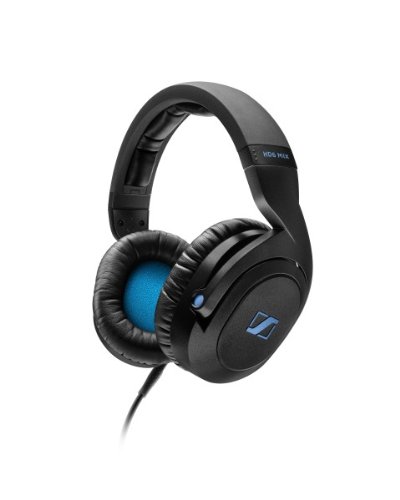 We are now in the higher end realm, to offer you what we consider the best item under $200 on the entire list. Sure, it will cost you a tad more than the other contestant, but this fella is the most versatile one and the option that will most likely please everyone in every sonic department. So, give it up for Sennheiser HD 6! Read on for extra features, this one is definitely a keeper.

Features
The item features an elliptical, circumaural closed back design crafted for maximum possible comfort and maximum reduction of background noise in even the most sonic unfriendly and plain loudest listening environments.
This allows you to fully focus on the mix and in a way forces you to worry about the mix and the mix alone, which is a feature commonly overlooked in these days of non stop distractions.
Also included in the mix is a 150 ohm impedance for optimized compatibility with mixing equipment, as well as a single coiled cable that can be attached to either cup, and an on-board straight cable. The item packs a premium protective case, and a two year warranty.
The casing is quite strong, we could say the most sturdy package on the entire list. When these drop, and we hope you will not do that too often, they stay in piece and sustain the blow very well. The inner circuits are locked in tightly, ensuring top durability and reliability.

Sound
The most well rounded audio output on the entire little list here, period. The best of all worlds has been packed in a single item, resulting in one of the fuzziest, warmest and throbbing low end bass sounds we have encountered.
The middle punch this guy packs is absolutely on par with the Audio Technica pair we discussed, while the treble segment is very bright and serves as a crucial ingredient of rounding up the sonic output to one truly enjoyable whole.
When you're not using these for work, we highly recommend utilizing them for listening to music in your spare time, because you will love it!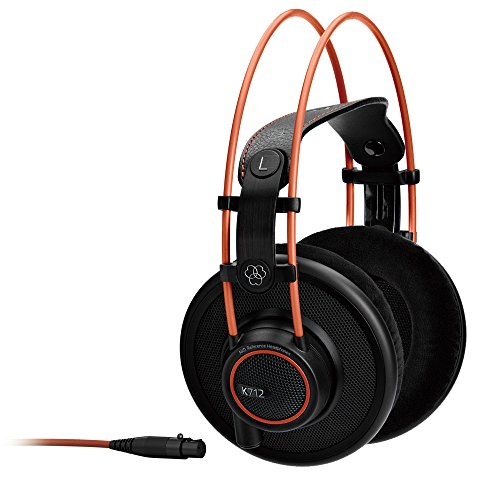 Finally, we bring out the big guns. These will cost you more than a pretty penny, but boy are you in for a hoot. Introducing AKG Pro Audio K712 PRO, the best set of studio headphones on the list. The manufacturer made no cuts here, it's all about getting the absolute best sonic quality you can imaging, and they delivered, for sure.

Features
The headphones feature an over ear design crafted for top wearing comfort and long work sessions, a little, yet critical improvement that busy professionals are bound to appreciate. It's not just about getting a quality sound, there is a little something called not having to take a break due to uncomfortable headphones as well.
Anyhow, the mix also includes the top-notch open technology that guarantees a high-end sound without a single compromise being made in any department. The product ensures an improved bass section performance by adding 3 dB extra for more of a powerful audio imaging delivery. It also utilizes the globally renowned flat wire voice coil for an exceptional treble response and impulse.
The item features total dimensions of 4.4 x 7.8 x 4.8 inches and a light weight of 1.5 pounds. It is made in Vienna, Austria, hand-crafted with the absolute highest attention paid to all the detail. You wanted luxury, well, there you have it!

Sound
The audio output can be described as quite spacious and airy, with plenty of room left on all fronts. If you want to listen to your mixes with absolutely all the details revealed and stripped down, good or bad, this is the item to go to. Essentially, it's a tool that every mixer and producer today needs.
Essentially, the best option would be to perfect the mix with a pair of these and then test it out on a cheaper pair to see the type of sound a more of an average listener not spending a fortune on audio gizmos would get while listening.
The price might be steep to some, but what you pay is what you get, and you get a piece of art here. The warm basses, the punchy middles, and the bright treble are out of this world. When they talk about music coming to life, they are quite probably referring to a listening experience with one of these babies. A major, major thumbs up from here, if this sounds like your thing, do not hesitate to buy!
Conclusion – Headphones Realm
Thus we have reached the end of our journey into the headphones realm. These three items are by far the strongest competitors of their respective price leagues and niches, and it is our honest opinion that you simply cannot best them, the best you could possibly do is find an item that's close, but not over them.
Each of the listed product not only offers a stellar value for money, but is also more valuable that the sum of its individual parts. We are talking about the type of item that you cannot regret purchasing if top mixing headphones are what you are after. Now it is just a matter of sorting out your personal preferences, needs, desires, and your spending budget to determine the pair that suits you the most.
Regardless of your final choice, none of these devices will leave you ambivalent, and all we can say is buy a pair ASAP and enrich your mixing process as early as today. Top quality stuff, highly recommended, a major thumbs up from here!