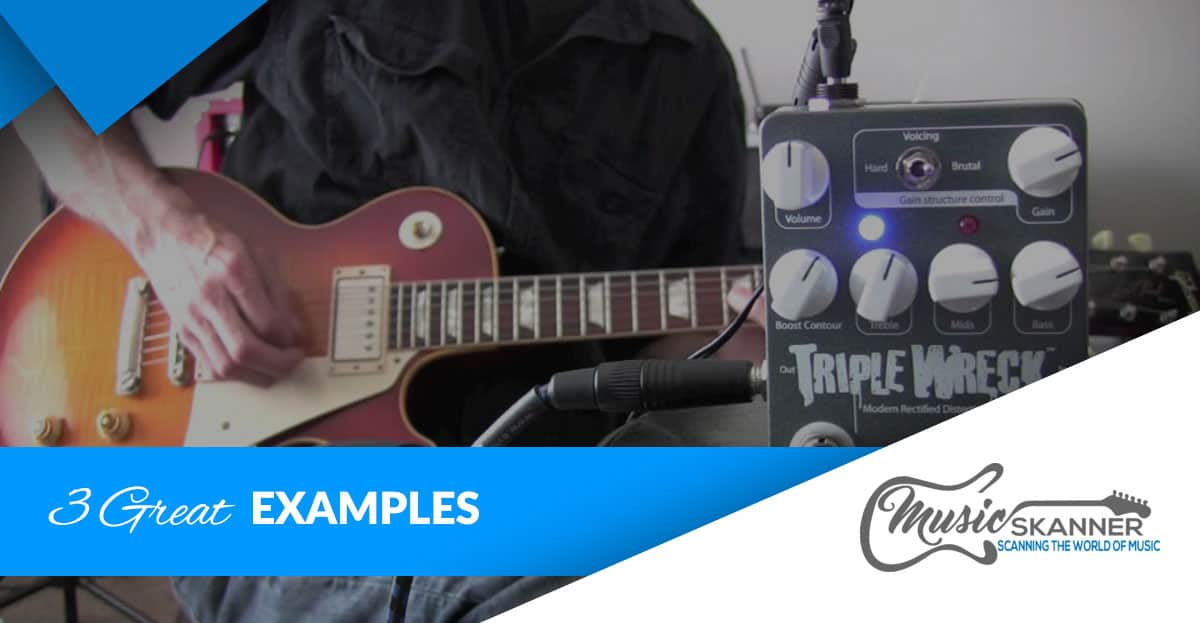 Since tube amps have come back in popularity, many people prefer to own them compared to a solid state or digital amps. It used to be that guitar players who bought tube amps were the ones chasing that vintage sound and organic overdrive.
Today tube amps are being used in all genres of rock and metal almost equally. This means that distortion pedals are being used with tube amps. Putting a distortion pedal on tube amp is a bit more complicated than you'd think.
Unlike the digital and solid state amps, you have to know how to stack tones on a tube amp. Otherwise you risk creating a sonic mess. Finding a good dist box for this use is not that hard, but some work better than others.
We've chosen three of the best distortion pedal for tube amps, which are known to do a great job in this configuration. Just a side notice, if you're wondering why there's no TS9 or similar on this list, it's because we excluded overdrive pedals completely. Let's begin.
Music Skanner List – Find it out
EDITOR'S CHOICE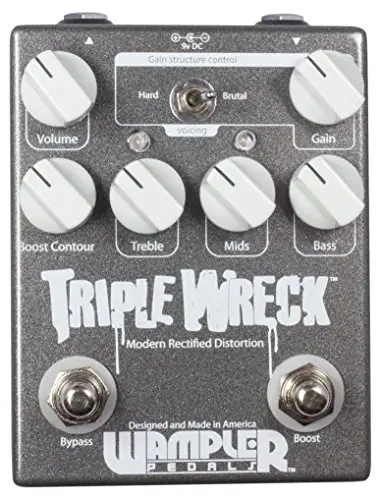 We like the Wampler Triple Wreck Modern Rectified Distortion pedal because it does the job with style. It's one of the most unique pedals of its kind on the market. There's no subtlety with the Triple Wreck.
Is the price reasonable? Nope, this thing costs more than some amps do. Is it absolutely maddening? Yup, this is a dist box that creates a face melting high gain thick distortion.
Granted, it is a bit exclusive thanks to its price, but Wampler Triple Wreck Modern Rectified Distortion pedal really stacks well on tube amps, and will give you great results even with single coil guitars. It's definitely worth the money.

  Features
Wampler Triple Wreck Modern Rectified Distortion Pedal offers so much more than just a good distortion. It gives you absolute control over the sound. There's a full three-band EQ along with two different voices, Hard and Brutal.
Both of these are somewhat distinct. As if this wasn't enough, there's a boost switch to add an extra layer of madness. You can shape the boost contour using a dedicated knob.
  Sound
As we mentioned, there are two voices on this thing. Hard voice is closer to that high gain warm sound, while Brutal takes things to another level and offers a thicker modern distortion.
When you activate the boost switch, you can set the Triple Wreck to give you a tone necessary for a good solo while it also brings up pinch harmonics. Turn the knob the other way and you'll start hearing that fuzzy dist.
There's just so much you can do with this pedal, and achieve so many different sounds. This kind of absolute control is rare these days.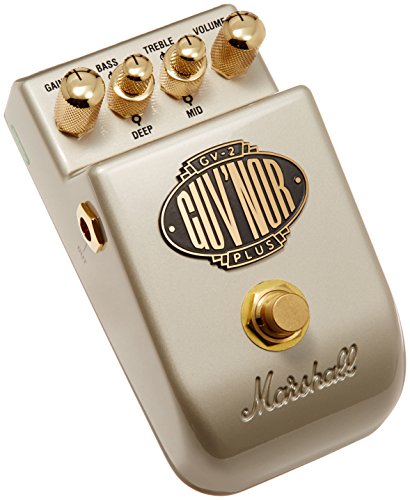 Marshall GV-2 Guv'nor Plus is a revamp model of the legendary pedal that swept the world back in the '80s. It works extremely well with tube amps, and stacks good with overdrive channels on just about any tube.
Best thing about this pedal is the price to performance ratio that it offers. For not a lot of money you can experience a very good dist box.
In essence Marshall GV-2 Guv'nor Plus is a no nonsense pedal that simply sounds good. It brings enough versatility to the table that you don't have worry about it not giving you the sound you need.

  Features
Marshall GV-2 Guv'nor Plus comes in a unique case which is very different from the boxy designs we are used to. It's built solid allowing it to take a lot of stage abuse and still keep going.
You get a decent amount of control with this pedal. There's a gain knob, two dual purpose knobs, and a volume knob. Speaking of dual purpose knobs, they control a three-band EQ plus distortion depth.
  Sound
Sound you can expect from Marshall GV-2 Guv'nor Plus is a wide range of very defined and thick distortions. Marshall even said that it's like having another amp at your disposal, and they weren't wrong.
Using the EQ you can shape just about any kind of sound you like, from trash metal to blues. It does it all.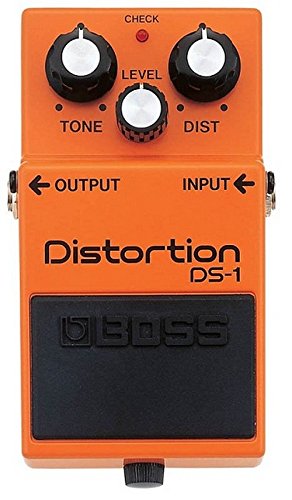 Being one of the most popular distortion pedals on the market is just one of the reasons why we decided to include the Boss DS-1 on this list. Making this pedal sound good on a solid-state or digital amp will take some work and knowledge.
This also one of the main reasons why some don't really like this pedal.
However, once you connect this thing to a tube amp, you can get some pretty incredible results by stacking this pedal over your amp's overdrive channel.

  Features
Boss DS-1 comes with the most basic features you can expect to find on a distortion pedal. There are tone, level, distortion knobs which are pretty self explanatory at this point.
The pedal comes in that iconic Boss metal case which has proven to be able to take just about any kind of maltreatment you can throw at it.
  Sound
The famous orange dist box brings a somewhat vintage spectrum of distortion that many popular guitar players used over the years. It packs a lot of treble, but once you mess around with it for a while, you will find out that there is a good amount of versatility at your disposal.
Best thing about the Boss DS-1 is its price, which makes it almost unchallenged when it comes to bang for the buck.
Conclusion
We've shown you three very different distortion pedals that will do wonders with any tube amp. From the over the top Wampler Triple Wreck, to a more tamed DS-1.
Picking the best distortion pedal for tube amps is kinda hard to do because there are so many good ones out there, and undoubtedly some of you will disagree with our choice.
However, personal taste aside, these three are all great options.