If you happen to be new on guitar, and you have recently purchased your very first six-string, there is one thing that you can't go without – a guitar amplifier.
As a newbie, there a good chance you won't be needing your first gig amp for some time now, meaning that a smaller amp model is the perfect choice for you.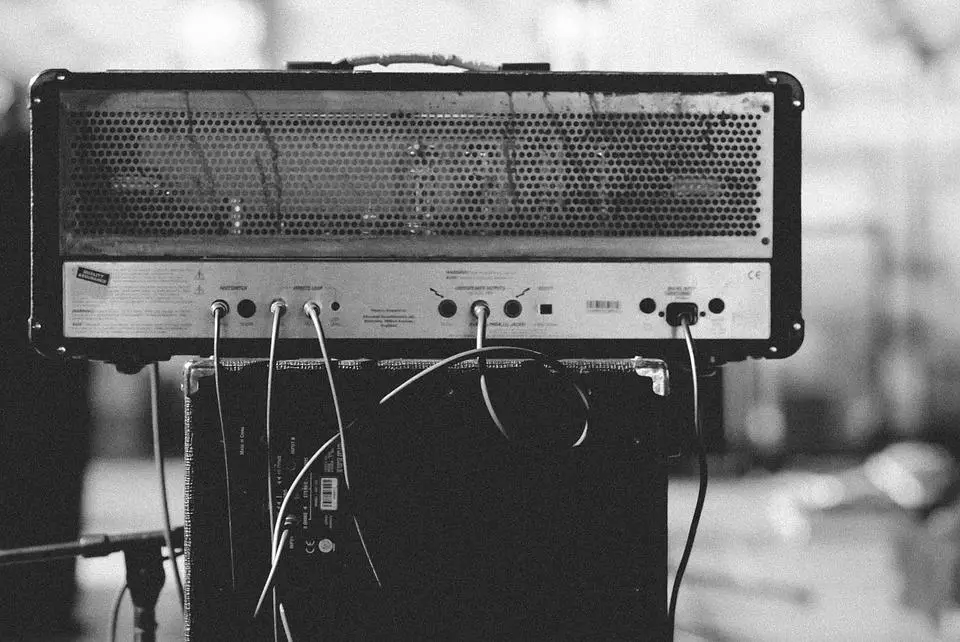 Small amplifiers are the best choice as a starter tool for many reasons. First and foremost, their price is significantly lower than bigger models. Secondly, they pack just the amount of power you need for practice and smaller band rehearsals or jam sessions. If you have a huge amp that you use at five percent of its capabilities, you will never get a clear image of its sound, nor the instrument's potential sound, power, and overall vibe.
Therefore, the best choice you can make is the best small guitar amp you can find. We took the liberty of doing all the heavy lifting by sifting through all the items offered on today's musical market that fit the given criteria to bring you the absolute best. In total, we have singled out five worthy competitors. They patiently await below, do check them out.
Find the best small guitar amp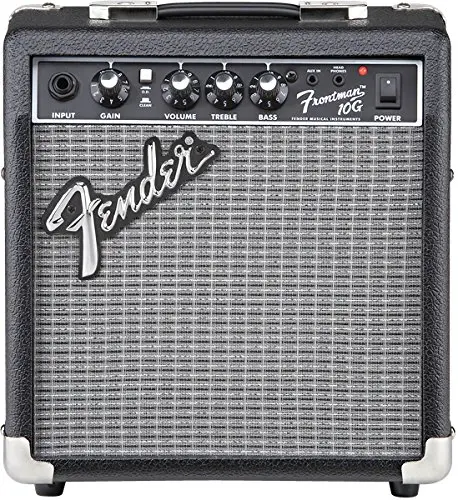 We will get the party started with a trusty Fender, the Frontman 10 G model to be precise. Known as one of the best beginner amps for guitarists, this fella offers everything you need to get started with guitar in any music genre in a convenient, compact package, and at a fair and quite affordable price.

Features
The amp delivers all the groove you can possibly need for a practice session or small band practice at your house. It offers 10 watts of power delivered through a single 6 inch Fender Special Design speaker. The device packs a single channel, along with the following standard controls – Gain, Volume, Treble, Bass, and Over-Drive Select Switch.
These allow significant sonic tweaks and grant the player a possibility to cover a lot of ground when it comes to various genres in music, which is a crucial feature for young guitar wielders. Other notable features include a standard 1/4 inch instrument input, and an 1/8 inch AUX input jack that allows you to plug in a media player of your choice such as an Mp3 player or a CD player.
Additionally, the amp sports a headphone output for silent practice that won't get the neighbors calling the police on you, as well as a closed back design that secures a slightly heavier bass response. The device packs total dimensions of 5.8 x 10.2 x 11 inches, along with a fairly light weight of 8.5 pounds.

Sound
The sonic output is quite versatile, yet very much rooted in the realms of rock, blues, and heavy music. Although you can use the little dude for jazz, pop, and similar genres as well, the overdrive driven realm is where Fender is the king at the throne. If tube emulated overdrive fuzz or full power super saturated guitar distortion sound like your type of thing, look no further, kind reader.
Additionally, the item offers that renowned Fender clean sound, allowing you to make crystal clean gentle chord rundowns for those power ballads.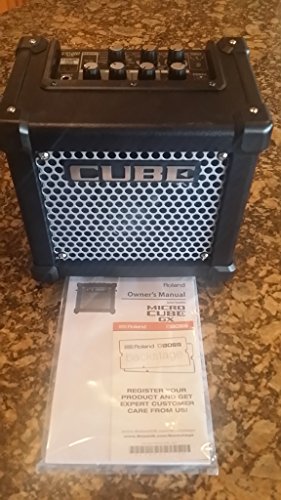 Frequently hailed as the best really small guitar amp on the market, the legendary Roland Micro Cube is certainly the smallest item on the list, yet still not the least powerful one. The company managed to really shake the world with this one by delivering a major crunch and punch in a very small package.
The amp is also quite well known for packing a lot of guitar effects that offer good quality audio and freedom of great experimentation, which is of course very important for six-string newbies.

Features
Available in black, white, and red color edition, the device utilizes an ultra compact design, delivering the goods through a single 5 inch speaker. It can run on batteries for quite a long time, considering that we are talking about a full-on guitar amp after all, of via an included AC power adapter.
The gizmo offers a total of 6 DSP audio effects – delay, reverb, phaser, flanger, tremolo, and the beautiful chorus. Also included in the mix is a brand new Digital Tuning Fork with on-board support for flat guitar tunings up to two semitones. Additionally, the little dude sports a standard recording and headphones output, along with a stereo AUX input
These allow you to practice silently, record your jams on the fly, or play along to your favorite tunes by connecting the amp with a media player of your choice – CD player, Mp3 player, the choice is absolutely yours. The product comes with total dimensions of 12.5 x 12 x 9 inches and a super light weight of 6.6 pounds.

Sound
The audio output of this dude is first and foremost very versatile, possibly the most versatile thing on the list. Whether we are talking about light, easy and mellow pop, or fierce, powerful, and bone crushing heavy metal music, the Cube has your back covered.
Needless to say, the amp offers capabilities of a beginner item, and all you will possibly be able to use it for are practice sessions or house jams with your band, minus the full drum kit, of course. This is one amazing item that packs a super strong punch. It became one of Roland's signature items over the years, and just a single listen makes it very easy to understand why. Quality stuff.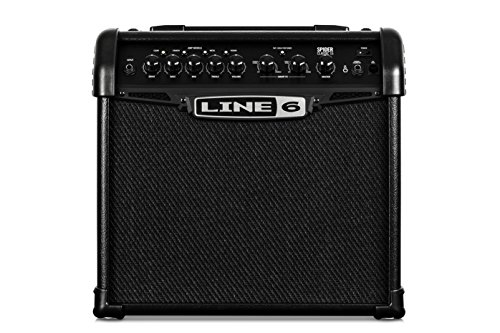 Up next, we bring you the masters of versatility, the lords of digital technology, the one and only Line 6. For this jolly occasion, we have opted for their Spider IV model, a very versatile and surprisingly powerful thing. In our humble opinion, this is the best small modeling guitar amp you can find on the web at the moment.
The thing packs some mean specs, and if you find a right retailer, this puppy can be yours for as little as $100 or $150, which is a genuine bargain and a bonafide steal. If delving into the world of digital sound processing sounds like an exciting endeavor for you, do not hesitate to treat yourself with a trusty Line 6. More details in the paragraphs below.

Features
The amp offers 15 watts of raw power delivered through a single 8 inch custom speaker and tucked within a 3/4 closed back cabinet that adds a snappy and super tight response.
The Spider IV utilizes a set of four dialed in amp models, meaning you have the freedom to craft and save four completely different amp settings with different amp models and different effect, gain, and EQ settings, all while retaining the possibility of calling it all off with a simple push of a button.
Also included in the mix is a pack of six smart FX effects based on renowned studio effects and stomp-box pedals. These include chorus, flanger, tremolo, phaser, tape and sweep echoes, reverb, and many more. Additionally, you can utilize two different effects at the same time.
More standard audio settings include control knobs for bass, middle, treble, drive, channel volume, and master volume. For extra versatility and convenience, you can use FBV foot controllers to add just about any effect from wah to tap tempo and volume control. The mix also includes a chromatic tuner, a standard 1/4 inch input, a 1/4 inch headphones input, an 1/8 inch input for CD or Mp3 players, and a FBV controller jack.
The product features total dimensions of 8.5 x 15 x 16 inches, and a bit chunkier weight of 17 pounds.

Sound
The most versatile amp on the list? Yes, very likely. The listed features make it very clear that you can do just about anything with this thing, and you can certainly cover just about any style and musical genre.
If you are a type of player or music fan whose tastes can be a bit all over the place, go Line 6, it's as simple as that.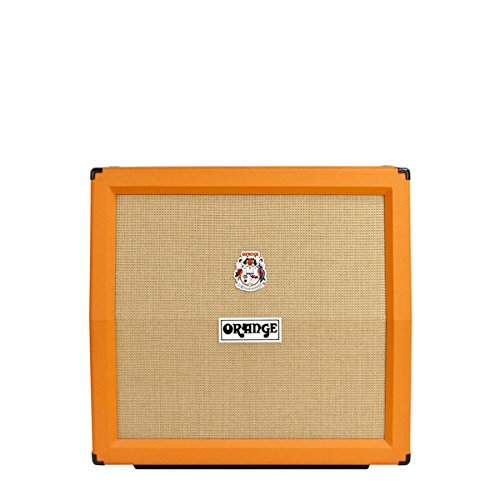 Now it is time for you to get ready for the punch brought by the old school groove and drive of Orange Amplifiers. Associated with some of the all time greats such as Tony Iommi of Black Sabbath (and orange color, of course), this amp is once again a top choice for aspiring rockers and metal players.

Features
The cabinet features a set of two parallel 1/4 inch input jacks, and delivers the goods through a single 8 inch speaker. We're talking 20 watts of power here that sound like much more. In that sense, this is probably the loudest non-tube amp on the list. With that taken into consideration, if blasting out rock is your thing, the Orange is your pick.
Also included in the mix is a hard wearing basket-weave woven paper grill cloth. If connected to a proper small Orange head, you're in for loads of amazing groove. And this has to be stressed once again – we are talking about a cabinet only, meaning that a separate purchase of a head is also required to complete the amp.

Sound
Loud, punchy, raw. If you want a sludgy, muddy, powerful heavy rock sound, talk to Orange folks. This is a special treat for all you rock fans out there, and we highly recommend checking this fella out a bit more thoroughly. Fuzzy stuff.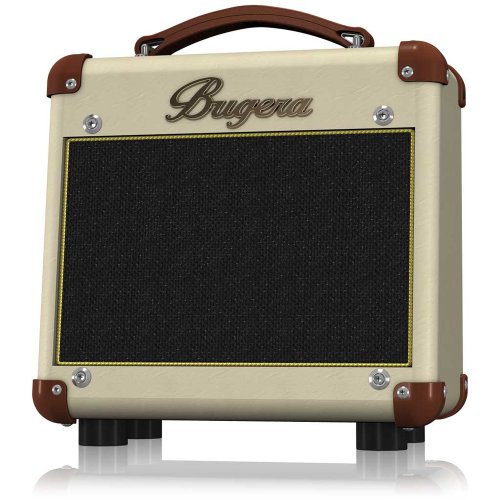 Finally, we have to delve into the tube driven realm and bring you the best small tube guitar amp. When all factors are considered, we decided to give the flattering title to the Bugera BC 15. They don't say that tube amps rule for nothing, you know.

Features
The device offers top versatility, raw power and a hand-selected 12AX7 tube. We're talking distinctive vintage design and classy guitar sound, and if that sounds like your thing, then by all means read on. The amp delivers 30 watts of power, and it's tube power we're talking about.
This means at least two or three times more than the same wattage from a solid state amp, making the Bugera by far the loudest and most powerful amp on the list.
The sound is delivered via an 8 inch vintage tuned guitar speaker. The amp offers a two channel pre-amp with wide gain control that allows you to deliver crunchy and mega fat sounds with just about any pickup type. Also included in the mix is a dedicated two-band EQ plus mid shift button for additional audio snapping.

Sound
Old school punch and crunch. Very organic and natural for the listed price, the BC 15 is one amazing guitar amplifier. It is quite versatile and very much suitable for any musical style out there.
Since we are talking tube power, out guess is that rockers, metalheads and blues players will be the ones that are most pleased with the Bugera sound. This is as close to the pro realm a small amp can take you, and that says quite a lot in our opinion.
Conclusion
And this brings us to the final point of our journey. Each of these fine models is a very strong contestant for the flattering title of the best small guitar amp in our book, meaning that there is but one step left to make.
That step requires you to pinpoint your exact needs, preferences, desires, as well as your exact spending budget, and make the big decision by purchasing one of these pups as early as today.
Each of the listed items stands out as a product that you cannot regret purchasing, a product that gives you more than the listed price tag might indicate at first. So, take your time, and take your pick! Highly recommended, nothing but a major thumbs up from here.