As much as the sound is the most crucial factor when choosing a guitar, we all known that the looks also count.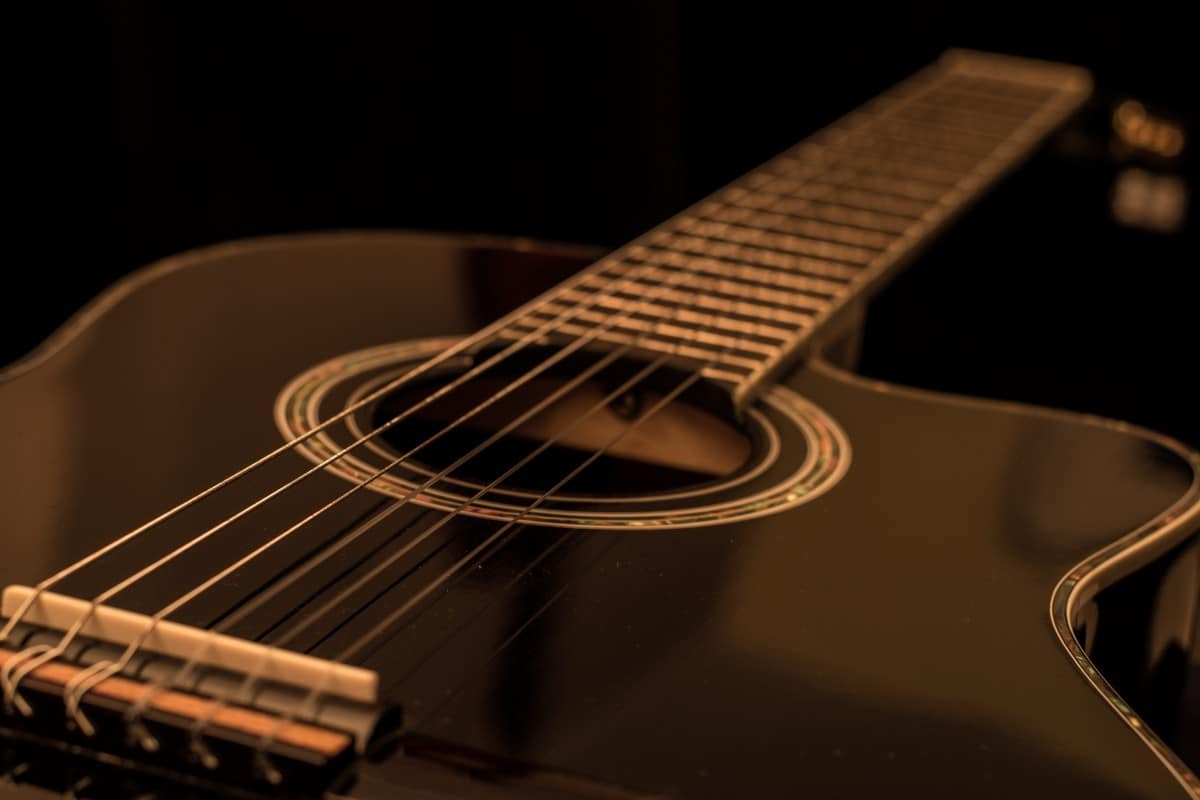 One cannot resist a fine-looking six-string and it is a perfectly normal occurrence to enjoy looking good onstage, so no harm in that. We'll get straight to it, and answer the following question:
What is the best looking acoustic guitar?
The answer can of course be treated as highly subjective, but needless to say, the sound can be perceived as an equally subjective factor, hence we'll just get along with it.
Introducing the beauties, the beasts, the pretty things, the lookers, these are the best looking guitars you can find.
Take a look at our best looking acoustic guitars

If you're looking for gorgeous guitars, contact Luna! Seriously, these guys have a knack for making the finest looking six-strings we've ever seen, and deserve nothing but kudos for that. But don't thing that Luna is just about the looks and nothing else, as these folks know how to deliver a mean sound as well.

Features
On the esthetic side, the guitar boasts a stunning phoenix pattern and an elegant black color finish and vibe. Add some signature moonphase fret markers and a few other neat touches to the mix and you'll get a bonafide stunner. This is an acoustic-electric guitar that sounds great when plugged in, but also in unplugged mode, mostly thanks to its downsize jumbo cutaway body.

Sound
The sound is quite bright and twangy on this one, making it very suitable for the good ole country vibe. The output can be tweaked with, especially when plugged in, allowing an extra dose of bass and a more all-rounded sound.

It is interesting how one of Fender's most popular affordable models, the CD-60, offers such a great mix of sound, quality and looks. It just might be the ultimate beginner guitar, but we'll focus on the appearance here, which is also gorgeous.

Features
On the esthetic side, the guitar boasts a quality laminated mahogany body, which looks ever so sweet, reflecting that classic acoustic charm. The guitar actually features some quite high-end parts, most notably the slim 20-fret mahogany neck and a classy rosewood fretboard.

Sound
The sound nearly reflects the gorgeous looks and rightfully places the CD-60 as a great choice for new players. Just to make it clear, this is a beginner guitar, but an amazing and a great looking one. Highly recommended.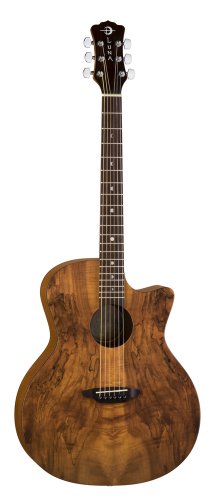 We are now back at Lunas. We don't tend to repeat the manufacturers, but he had to make an exception this time around, because these ladies and gents really know how to craft a beautiful looking instrument. So to round things up, we'd like to introduce you to the GYPSPALT.

Features
The elegance, the class, the sleek vibe, this guitar might be the most beautiful six-string on the market. What we have here is a Grand Auditorium body style, a select spruce top with spalt maple graphic, mahogany back and sides, a slim mahogany neck with a 25.5-inch scale, and a rosewood fretboard.

Sound
Surprisingly good, as a matter of fact! Not a lean and mean Martin, but a clean and bright Luna with zero fret buzz and zero sound issues of cheap guitars. You just might say that this is a well-rounded instruments. It offers a sound of about two or three times more expensive instruments. Recommended for beginners, intermediates and general fans of classy-looking things.
Conclusion
So there you have it! In our humble opinion, these are the three best looking acoustic guitars you can find online today.
And not only are they good looking, but they are quite affordable, making them a perfect gift for a beginner musician or your loved one. It's nice to enjoy the esthetic side of guitars every once in a while, and we hope you enjoyed the ride!