Gibson guitars are definitely among the go to choices for many professionals and those who appreciate a good sound. If there is one model that has stood out, it's Les Paul. That has been the humbucker guitar of choice ever since it appeared on the market.
Today we have a large variety of Les Paul guitars available. They come with different types of pickups, different hardware and so on. Variations are numerous to say the last.
When it comes to aesthetics, Les Paul Flame Top is probably among the most beautiful finishes you can get. That Flame Top appearance is pretty much synonymous with Les Paul at this point, making it the go to choice for purists who want the authentic Gibson experience.
Gibson Les Paul Studio Deluxe II is a great example of a more traditional Les Paul that comes with this type of finish.
Studio Deluxe II Overview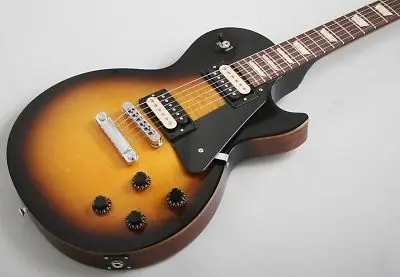 Gibson generally offers their Flame Top finishes in three different variants. You have AA, AAA, and AAA+ which basically differentiates the type of maple top they use. AA one has the least amount of textures, while the AAA+ offers the most pronounced 'tiger stripes' you can get.
When the maple top is installed, they apply a certain gloss lacquer, which will depend on the specific model you are going for. Studio Deluxe II we are talking about today comes with a sunburst type lacquer finish, giving it a bit more vintage vibe.

  Features
What we have here is a very standard Les Paul in terms of the body and materials used. We are talking two piece mahogany body complimented by a nice maple top with the finish we mentioned earlier. The top used is AA grade, while the mahogany underneath is grade A quality. The neck is a very nice unit that features a '50s neck profile, which most guitar players appreciate.
[su_youtube url="https://www.youtube.com/watch?v=gSKpTJzl0t8″ width="440″ height="260″][/su_youtube]
The hardware comes in form of a great tune-o-matic bridge with a string-thru-body design on one end, while there is a set of Grover tuners on the other. Combined, these two components do a great job at keeping the guitar in tune.

Electronics are where things get really interesting. Not only do you get a 490R in the neck position and a BurstBucker Pro in the bridge position, but the electronics are also upgraded. You have coil splitting available through push-pull knobs, along with a 10 dB boost that you can activate whenever you want to. All in all, this is a pretty advanced setup for a traditional Gibson Les Paul.

  Performance
This guitar simply sounds amazing. The combination of humbuckers Gibson offers with this Les Paul Flame Top Studio Deluxe II is just impressive. With coil tapping available, you can split those humbuckers and get a very refined single coil type tone that is perfect for light blues. If by any chance you need to accentuate your solos, that 10 dB boost works almost like a boost pedal.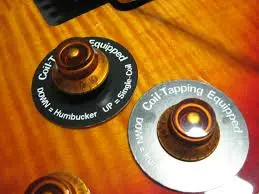 In terms of playability, things are good as always if not better. The '50s neck profile is a bit different from what most of us are used to, but the added layer of comfort becomes obvious after you play the guitar for an hour or so.

  What we like
A great combination of aesthetics, interesting choice of electronics, and overall playability make this Les Paul Flame Top Studio Deluxe II a true performer. Compared to other Les Pauls, this one is a piece of art that is hard to top.

  What we don't like
When you talk about high end Les Pauls, especially the advanced models like the one we are talking about today, you don't expect to find any flaws. We simply have nothing worth of noting to report.
By and large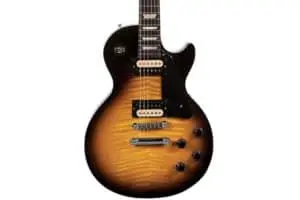 Les Paul Flame Top Studio Deluxe II is a different kind of Les Paul. It brings a level of ingenuity and improvement that most guitar players will appreciate, especially if they want a more versatile platform to work with. Added flexibility doesn't mean that performance has to suffer.
On the contrary, this Les Paul is a perfect ax for stage use or studio use of any sort. If you are on the fence because of the unusual features, we urge you to try one out. You will love it.