Native Instruments doesn't only supply us with awesome music software, they are one of the leading manufacturers of music hardware as well.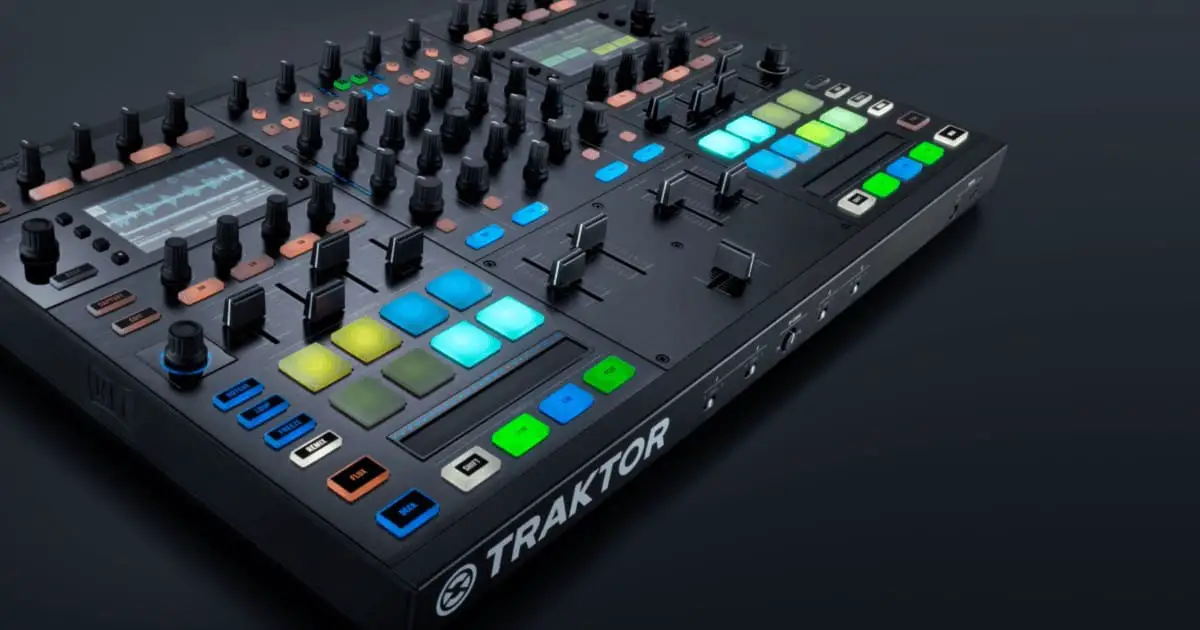 As the company evolved, Native Instruments realized that they could expand their business by adding dedicated hardware support for their successful VST plug ins and other products in their offer.
The result is a line of impressive controllers that are aimed at live performers, and DJs in particular.
These controllers go by the name of Traktor, and come in all kinds of formats. We wanted to see which are the best Traktor controller models on the market, and show you what you can get in different price ranges.
As you are about to see, Native Instruments has a lot to offer.
Top Models On The Market
EDITOR'S CHOICE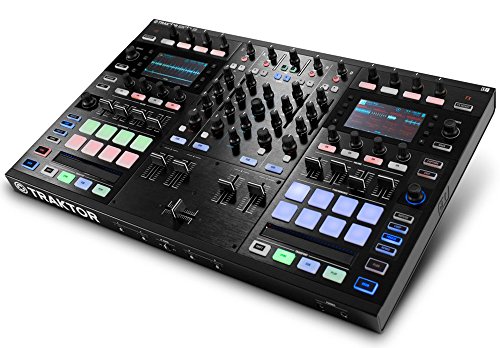 Traktor Kontrol S8 is Native Instruments' most complex DJ system to date. It is pretty compact considering all the features you get, and is aimed at those who need a stable base for live performance.
It is reminiscent of the Machine Studio, NI's first product of this type, and sports many of the same features. When it comes to live DJ sets, Native Instruments Traktor Kontrol S8 will be an invaluable tool in your toolbox.

  Features
Let's start things off with overall design and build quality. This thing is built like a tank. The brushed metal case is sturdy and aesthetically pleasing at the same time, while the whole unit has some weight to it. Top panel is packed full with all kinds of faders, tabs and knobs that are simply flawless when it comes to how they feel. Every control point has just enough resistance to be perfectly tactile even when you need to adjust something quickly.

Native Instruments Traktor Kontrol S8
is composed of two full decks and a four channel mixer that is completely independent. Both decks feature eight RGB pads and a touch strip. The pads feel great to say the least, and are not mushy. There are also touch sensitive knobs that really make setting off effects easy.

  Performance
Native Instruments Traktor Kontrol S8 just comes natural to anyone who has been in the business for a while. The layout is intuitive, and everything works flawlessly. You get a lot of flexibility with this controller, although there can always be more.

For example there's no jog wheel, which is something we and many others feel is an important feature. Other than that, with a little getting used to you can definitely harness the full potential of this device.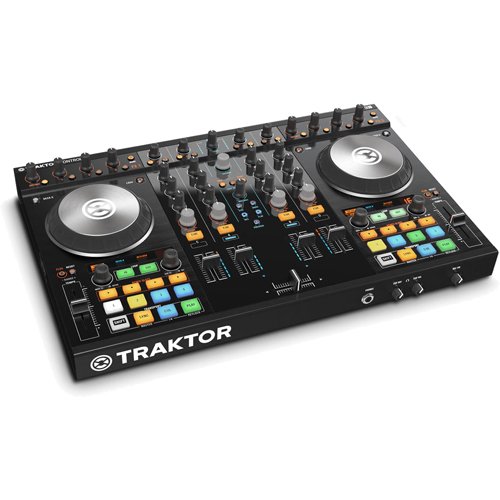 Traktor Kontrol S4 MK2 has reached the status of legendary by now. It is known for it's quality and the fact that it's so well integrated with the Native Instruments' Traktor Pro 2 software.
Compared to the S8, it's a whole different animal and the price reflects that as well. You can get Traktor Kontrol S4 MK2 for half the price of S8. If you need a proven platform for your main setup, S4 MK2 is probably your best bet.

  Features
Similar to the S8, Native Instruments Traktor Kontrol S4 MK2 is a rugged device. The quality of the case is just incredible, and every single detail on this thing screams quality. Unlike the S8, S4 MK2 comes with jog wheels on each deck.
You get RGB buttons that feel great, and don't get stuck in the down position even after some prolonged use.
If you decide to use them during a live set, you will find them to be very responsive. Jog wheels on this controller lend themselves well to scratching, and you can actually manually beat match with these in combination with the tempo faders.

  Performance
If you are familiar with Native Instruments Traktor Kontrol S4 MK1, then this new iteration will come as a refreshing upgrade. Everything MK1 did good, MK2 does better in so many ways.
It's intuitive to use, the layout is great, and the new features really make this controller shine during a live performance. It's not as packed compared to the S8, but S4 MK2 is undoubtedly the best value for the money model in the whole range.
Compared to our two previous models, MK2 may seem like a farcry in terms of features and practical application. While it isn't as complex as the S4 or S8, D2 is a no nonsense option for DJs on a budget who still want to have an acceptable amount of control. Native Instruments Traktor Kontrol D2 gives you the core experience in a compact and simple package.

  Features
Build quality is pretty much what you would expect from Native Instruments Traktor series. Very nicely finished case combined with quality components all around. The faders are very smooth and offer enough resistance to be used with precision.
The RGB pads just the right combination of soft and responsive while the knobs give great feedback. Speaking of which, you get eight pads for sample triggering, loops, beat jumps and other. Four touch sensitive remix deck faders with accompanying knobs make up the remix deck, making this a very capable little controller.

  Performance
While it's not as flexible as its bigger cousins, D2 does what its meant to do with great success. Despite its small form factor, you can use this device with speed and accuracy you need during a live performance.
It offers the core experience for a fraction of the price compared to other tractor controllers. Sure, you will be limited in some aspects, but for those just entering the scene, this controller will be everything you needed and more.
Conclusion
These are definitely up there when it comes to the best Traktor controller you can get. We included three different models that feature different form factors and different options.
From the over packed S8, to a D2 that is a more basic model. If you already have a setup and want to upgrade, the S4 and S8 are probably going to give you the boost you need.
If you are just starting and don't want to commit to expensive gear, D2 is a great place to start.