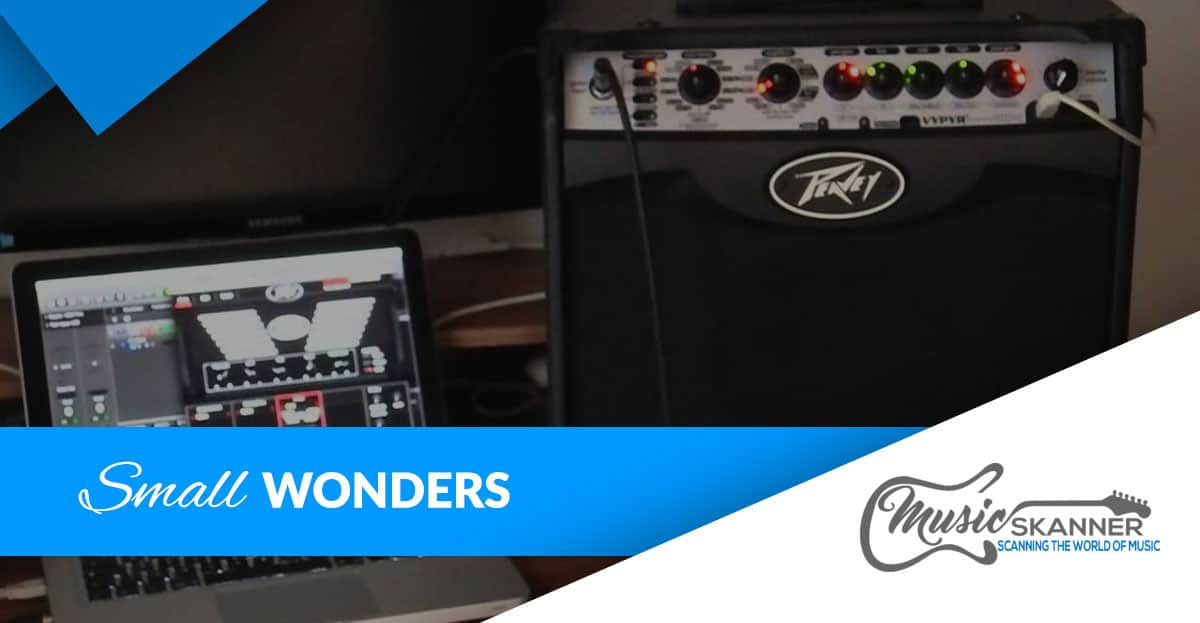 Every guitarist's dream is to walk on stage in front of thousands of people and just get lost in the moment. There is nothing quite like that experience. But before anyone can get to that stage, they need to spend thousands of hours practicing.
Since not all of us have an access to a recording studio 24/7, we need to rely on a small and versatile amp that we can use at home.
We've expedited the search for best small guitar amps by choosing three proven models that will give you hours and hours of great sound in your bedroom, without sacrificing quality and versatility.
We also chose the ones that offer the best balance of price and performance,
keep up with us as we start our countdown.
EDITOR'S CHOICE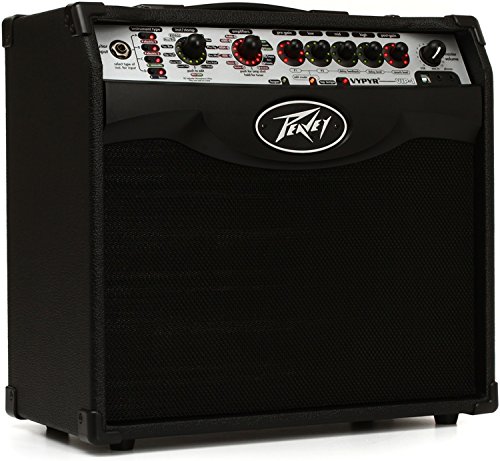 When it comes to versatility, Peavey Vypyr VIP 1 is one of the leaders in its segment. This little power box packs just enough oomph to make it useful both inside and outside of your home, and it comes packed with features that you will rarely find elsewhere.
Peavey has been improving their game considerably in the last several years, and Vypyr VIP 1 is just the one of the excellent products we've seen come from that effort. The sound is there, so is quality.
This amp is really pushing the envelope when it comes to small and compact amps that pack a punch.

  Features
This little amp does so much, it almost seems unreal. First and foremost its 8-inch specially voiced speaker is capable of delivering 20 Watts of sound, while also allowing you to plug in a bass guitar or an electric acoustic guitar. This alone makes Vypyr VIP 1 worth considering.
But wait, there's more. Vypyr VIP 1 comes packing 16 presets, incredible 36 different emulated guitar amps, 6 bass amps and 6 acoustic amps. As if this was not enough, Peavey also threw in a tuner. For the money, this is about as good as it gets when it comes to versatility.
  Sound
Describing the sound of this amp is kinda tricky considering it's able to emulate a tonne of other amps. Even so, the quality of sound is great, no matter which setting you choose.
Naturally, it's limited by its hardware, but for its intended purpose, you have nothing to worry when it comes to sound. Having a versatile peace of gear such as this to practice is just incredible.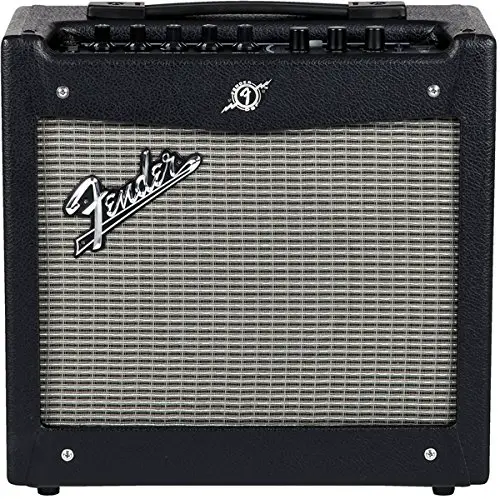 Next comes the Fender's version of what Peavey accomplished with the Vypyr VIP 1. Truth be told, it doesn't offer as many features as the Peavey does, but Mustang I V2 is a serious contender.
It's a bit cheaper and focused on being a guitar amp unlike the Peavey. As far as digital amps go, Fender Mustang I V2 is one of the best on the market in its category. This is a proven statement.

  Features
With over 17 different amps in its library, and numerous effects, Fender Mustang I V2 can give you almost any kind of tone you need.
It comes with proprietary Fender software which allows you to shape your own presets, and a copy of Ableton Live Lite 8 DAW. You can easily use this amp to records music directly on your computer.
  Sound
For a modeling amp that is designed to emulate various other amps, Mustang I V2 sounds more than great.
You definitely won't need to crank this thing over 12 o'clock position, and even if you do, the quality and clarity of sound won't start to deteriorate until you reach the last few notches on the scale.
For a practice amp with such capabilities, this Fender is a steal.
We've seen two very advanced amps that are set on giving you a very broad experience, but our last is going to be much more conservative.
Marshall MG10CF is a simple, no nonsense amp whose only goal is to give you that authentic Marshall sound in a compact package. It's only you, the amp and your guitar.

  Features
Controls found on the front of this Marshall are rather spartan, especially compared to our previous entries on this list. It's a 10-Watt amp that comes with four knobs which adjust the master volume, overdrive gain and volume, and finally contour.
This amp has only two channels, clean plus overdrive, and that's about it. It may seem to be oversimplified, but considering its price, this Marshall MG10CF is a perfect bang-for-the-buck practice amp.
  Sound
With such a lack of features, MG10CF compensates with an impressive sound flexibility. Clean channel is more than decent, and features sharpness and clarity while the overdrive channel pushes out that signature Marshall sound. Even with the obvious lack of EQ controls, you can do a lot using only the Contour adjustment knob.
Depending on which pedal you choose to connect to this amp, you may use it as a substitute for the missing EQ controls. In that case, you are opening a whole new dimension of sound to play with.
With all that said, keep in mind that this amp costs less than most guitar pedals, yet it delivers a great experience consistently.
Taking everything into account..
Practice amps need to be compact, versatile, and sound good. We showed you three amps which belong to two different schools of thought, and it's up to your personal preference to figure out which one works best for you. What ever you choose to go with, you can be assured that you will get an awesome sound from a very small amp.
The most affordable on the list, Marshall MG10CF, offers a great core experience while the Fender and Peavey offer tonnes of flexibility.
It's hard to pinpoint the best small guitar amp of the three, but we feel that Peavey is the optimal choice considering how versatile it is, and what it offers for the price. Peavey showed us that they are aiming to climb further up the ladder.