Practice amps are usually looked at as something that you only use at home. It's supposed to allows you to practice guitar and have a decent feedback of what your sound is like.
This became a lot cheaper and more available with low cost modeling amps that you can find on the market. However, some people just need to have that tube sound at home or on a stage.
This wasn't possible until recently as no manufacturers produced affordable tube amps. This has changed and now we have a whole line of pretty great low power tube amps that will rock your world.
If this is something that interests you, we have selected several tube amps that we think are a good candidate for a best practice tube amp you can get at the moment.
We chose two serious contenders, and one super affordable option that still brings decent performance. Let's go over each of these and see what they have to offer.
Music Skanner Selection on Super Affordable Option
EDITOR'S CHOICE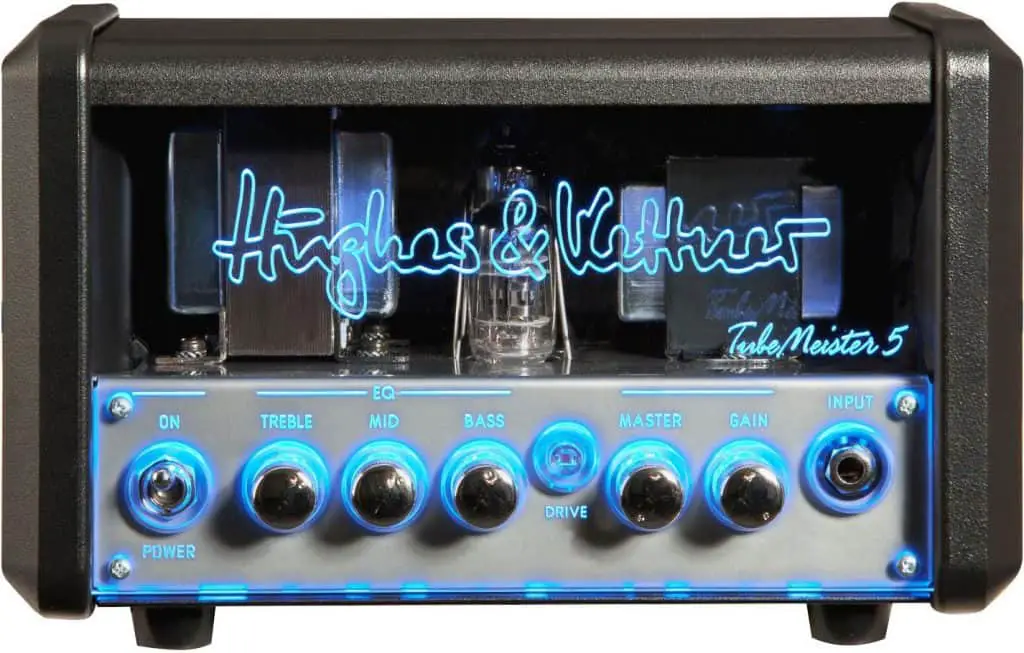 Hughes & Kettner makes some of the best tube amps on the market. Their balance of performance and price is pretty spot on. Their products are durable, well made, and have a sound you can trust on stage.
Hughes & Kettner TubeMeister 5 is their smaller model that is aimed for home use and live performance in smaller venues. This amp does that job perfectly. It gives you the versatility you need for practice, while also having enough muscle to push out a smaller gig.

  Features
Hughes & Kettner TubeMeister 5 is a very simple tube amp in terms of features. It comes with one 12AX7 preamp tube, and one 12BH7 power tube, which push out 5 Watts of power combined.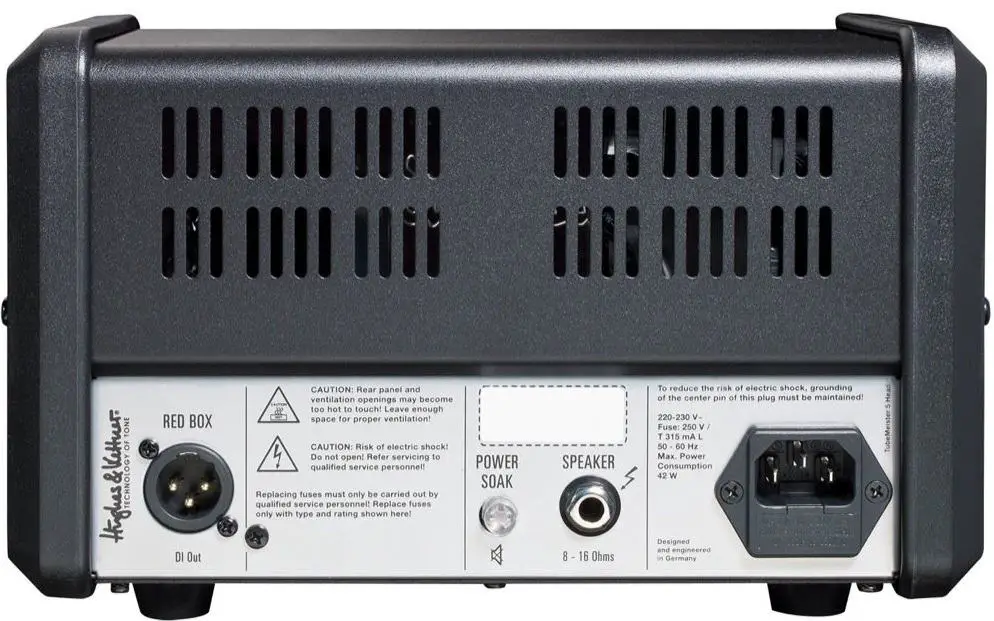 The speaker they chose for this amp is a single 8-Inch Celestion EIGHT 15 unit that just brings on the thunder when you crank up the tubes. You get the standard two channels, and an option to actually bypass the speaker all together. This amp comes with silent recording mode that gives undisturbed clarity.
  Sound
For a 5 Watt amp, this Hughes & Kettner really packs a punch. The clean channel is clear and crisp as they come, featuring that signature tube sound which we all love. Overdrive channel can go anywhere from slight overdrive to a gainy distortion that is great for heavier leads.
In terms of volume, you will be surprised just how loud this amp can get. It's tiny, but it brings a huge sound with it. You can easily use this in a smaller venue and you will cut through the drums with no effort.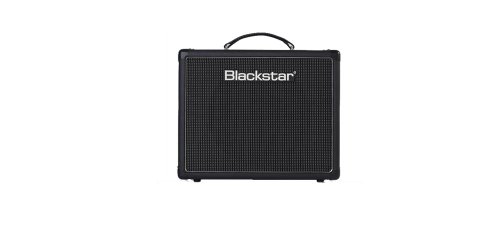 When it comes to small and compact tube amps, Blackstar is another brand that has a lot to offer. They have a whole series of limited power tube amps that bring a great value for the money you are asked to pay for them. We, and many more guitar players around the world, can only praise Blackstar on their quality and dedication to a good tube sound.

  Features
Blackstar HT-5R is powered by one 12AX7 preamp tube and one 12BH7 power tube. The speaker of choice is the Blackbird 50 which they put in other amps from their lineup. There are two channels with dedicated volume control for each, and a three-band EQ.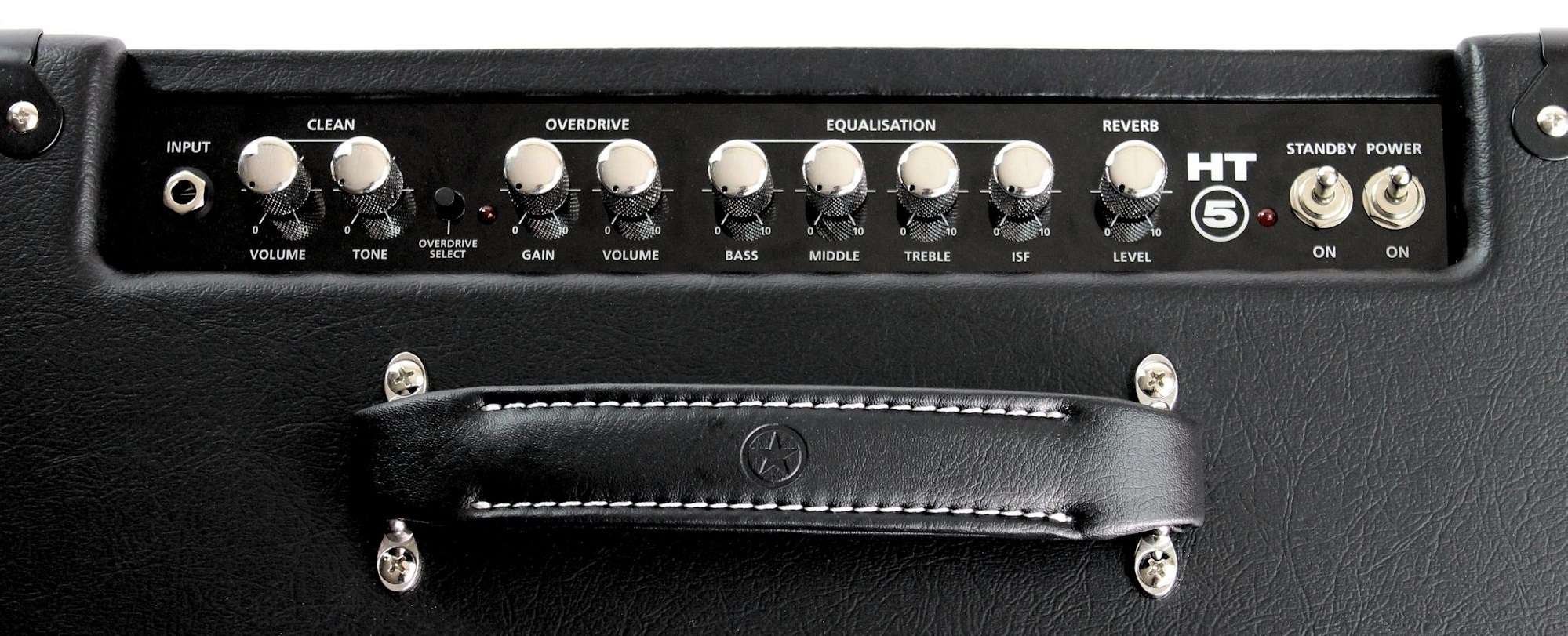 There are two relatively unique features on this amp. The ISF control which allows you shape the sound ranging from a more America tone on one end, to a classic British sound on the other, with just one knob. The other interesting feature is speaker emulation. You can emulate a 4×12-inch cabinet.
  Sound
It's always great to hear a Blackbird tube amp stretching its muscle. The definition of the clean channel is refreshing to say the least, while the overdrive satisfies any necessity for that signature tube growl.
ISF feature works great and really does a lot to change the sound. Speaker emulation get the tone right but naturally lacks volume. However it does what it's meant to do, and it does it well. Blackstar HT-5R is a versatile amp that you definitely count on.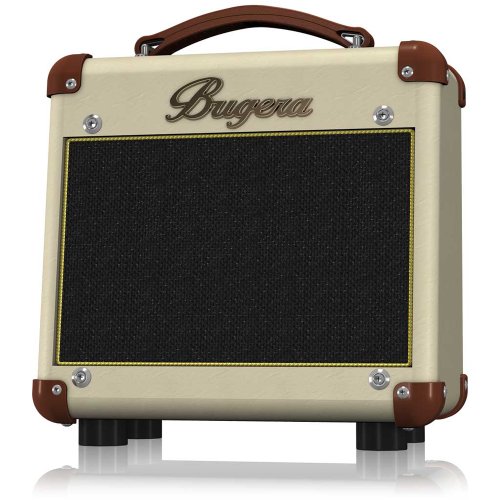 Bugera is a brand that is known for their cheap and affordable products. You'll probably find it very surprising that they have decided to produce their own line of small tube amps.
Somehow they've managed to design, engineer and produce this little boom box for such a low price that it makes not buying it very hard. If you need an absolute bargain on a small tube amp, this Bugera is probably what you're looking for.

  Features
Bugera went with a retro design of the cab for this little amp. It has that vintage vibe going, and it looks pretty decent all things considered. BUGERA BC15 features a 12AX7 preamp tube and an 8-inch speaker that is probably made in house.

In this price range you slowly stop hearing names like Celestion appear purely because of cost restrictions. However, the speaker in this Bugera seems to be pretty decent.
There are two channels, clean and overdrive, and a two-band EQ. The mid section is controlled by a mid shift button which doesn't really give you too much leeway, but it works fine.
  Sound
Sound you get compared to the price you are expected to pay is just impressive. It's not cheap to make a tube amp, especially a decent one, but Bugera seem to have found the perfect formula.

Clean channel is great
, with a slight performance deficit compared to our previous two amps, while the overdrive has a pretty dark sound to it. Sure, you could possibly find more 'flaws' on this amp, but when you consider the fact that you are buying a decent tube amp for the money that buys you a mid-range modeling amp, this Bugera performs pretty well.
Conclusion
Finding the best practice tube amp is not only possible, but you get to choose from a variety of models. The ones we selected for you today offer a little bit of everything for everyone.
You have two incredible amps that cost a decent amount of money, and one super affordable model that offers a decent sound. The choice is yours.