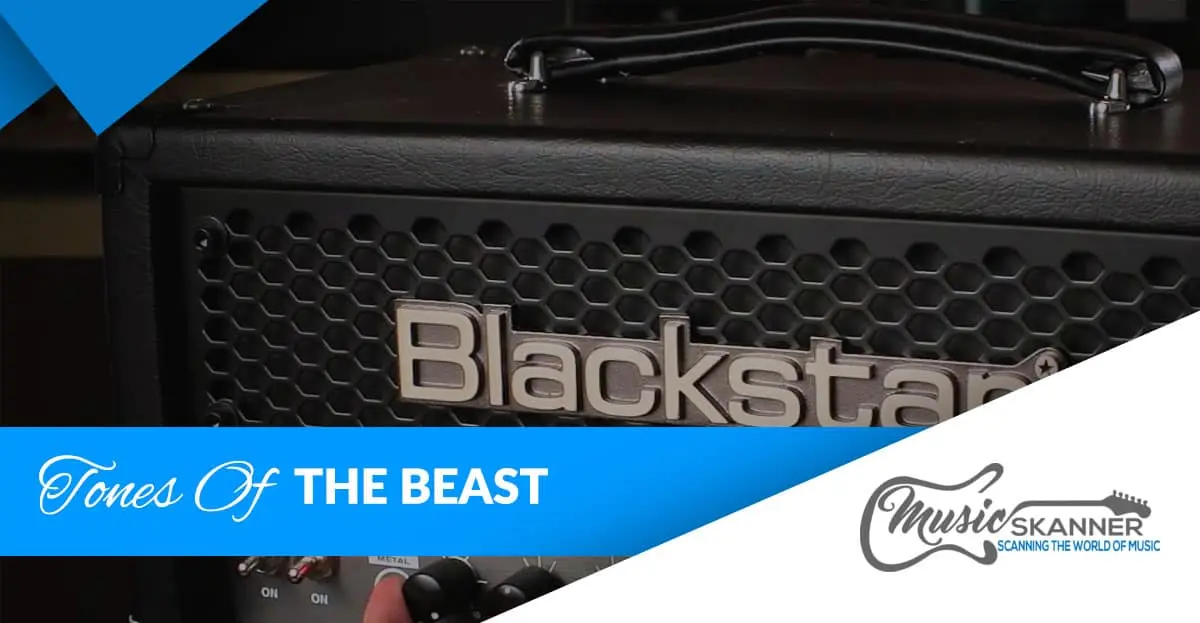 Creating a good sound for metal is all about having beefy pickups and a good distortion. And while you probably have a beastly amp for gigs and stage use, you'll need something that will allow you to experience that kind of sound at home without having police called on you for noise complaints.
There are great little amps out there which may lack raw power, but they sure do deliver a great sound at a volume that is perfect for home use.
If this is something you are looking for, maybe our shortlist of what we consider to be the best practice amps for metal music can help you make a better decision.
With that said, let's take a look at what we got in store for you!
Finding the best practice amps for metal
EDITOR'S CHOICE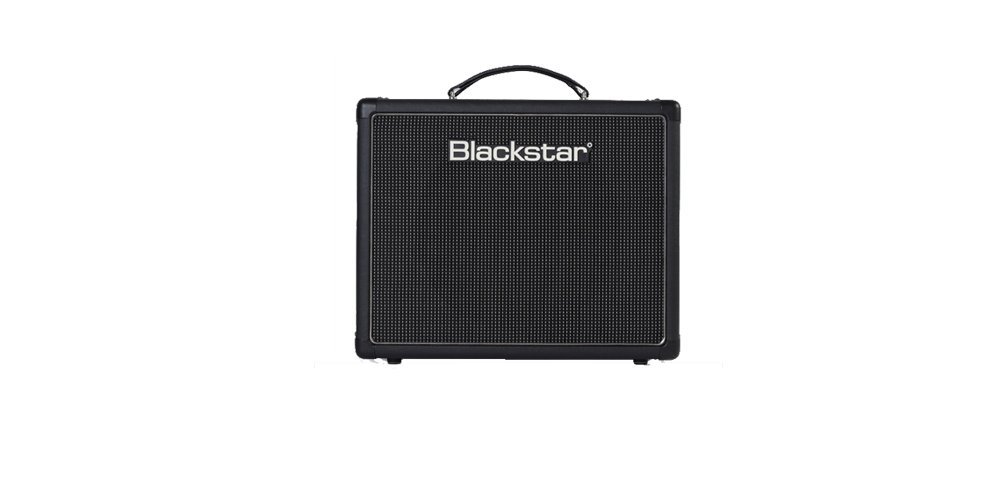 Nothing beats pushing some face melting riffs through a tube amp when it comes to metal. Blackstar HT-5R is perfect for exactly that kind of thing. It's a low power tube amp which you can crank hard enough for it to reach that sweet spot where tubes start to really sound good. No matter which pedal you choose to use with it, you will get a nice saturated distortion.
Sure, HT-5R is somewhat expensive being a tube amp, but considering what it offers and how much other similar amps cost, it is pretty reasonably priced.

  Features
Blackstart HT-5R sports one 12AX7 tube and one 12BH7 power tube. The speaker is a 12-inch Blackbird 50 unit which does a great job. There are two channels, clean and overdrive which you can shape using a three-band EQ.
On top of that, you get a digital stereo reverb effect. An interesting feature HT-5R offers is Blackstar's signature ISF control which allows you to change the tone signature from one that has American characteristics, to a tone which is closer to British style.
There's a switch on the back of the amp which allows you to toggle between the 12-inch Blackbird 50 speaker or an emulated 4×12 closed-back cabinet sound. In all honesty, that emulation sounds close to the real thing only scaled down.
  Sound
Blackstar HT-5R delivers that good old fashioned tube sound with decent cleans and really meaty overdrive. This amp makes it easy to scoop the trebles and really adding some midrange thickness. You can really get a nice thick distortion using only the overdrive channel and playing a bit with the EQ. Can you get a variety of great metal sounds? Easy.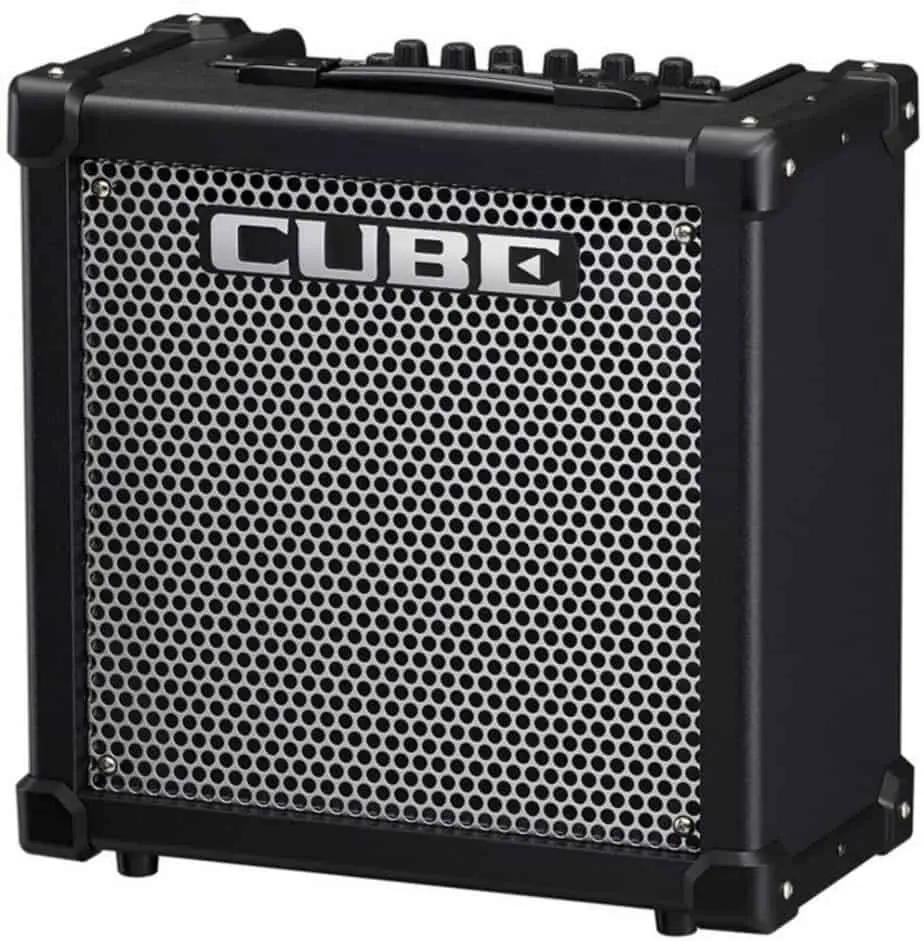 Roland Cube-40GX is the latest revamp of Roland's famous Cube series. 40GX received some upgrades both in features and upgrade, which make it a very versatile amp that can deliver some serious performance.
For a compact modeling amp, Roland Cube 40GX not only sounds amazing, but it can carry its weight even compared to some larger amps on the market.

  Features
Cube 40GX comes packed with a good selection of features that make it perfect for metal. The speaker is a 40-Watt, 10-inch unit with enough power to be used in a smaller gig. There are three channels on this amp, clean, lead and memory channel which is used to store your favorite sound.
These have their dedicated controls except for the memory channel, while there is a single 3-band EQ to shape the sound. There are 10 COSM amp that you can pick, and some of them are facilitate a thick metal distortion.
But wait, there's more. You also get several effects to choose from including phaser, tremolo, flanger, chorus, delay and more. Using the headphones line out, you can plug this amp into your audio interface or mixer and use Rolands COSM speaker modeling to record guitars. And lastly there's also an on-board tuner.
  Sound
Roland Cube 40GX offers an incredibly versatile sound. With all the amp presets and 3-band EQ, you can dial in just about any kind of sound you want. Clean channel is pretty decent, crispy and defined.
Emulated amps offer a variety of different colors, some of which are really saturated and thick. Bottom line, this thing is a compact powerhouse which really packs one mean punch.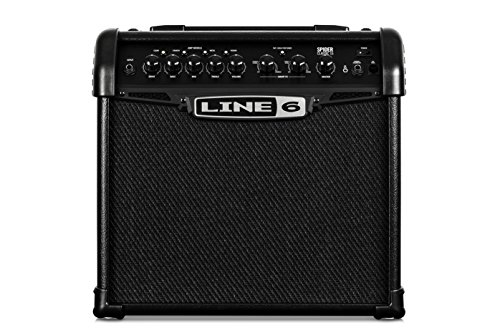 If you need a good metal practice amp, but can't afford to spend a lot of money, Line 6 Spider IV 15 is a perfect solution for you. It is cheap, compact, and pack a lot of features.
The quality is pretty good, and considering everything it offers, this amp is the best bang for the buck you can find on the market.

  Features
The fourth version of Line 6 Spider utilizes a single 8-inch speaker to deliver some 15-Watts of power. It comes with four different channels – clean, crunch, metal and insane, which are all controlled via 3-band EQ.
There's also an FX section with two knobs. First one lets you choose between Chorus/Flanger, Phaser and tremolo. The other one lets you select Delay, Tape Echo or Sweep Echo effects.
A button located above these two knobs is used to either select the tempo of the Delay, engage the tuner along with other options. Line 6 Spider IV 15 also features an MP3 in, a headphone/record out and a jack for the FBV footswitch.
  Sound
Clean channel is decent for a modeling amp, but nothing to write home about. Crunch channel is pretty good, and is perfect for hard rock especially since it's modeled after the Marshall Plexi 100. However, this amp just excels at offering a saturated, scull crushing distortion that you need for metal.
The two remaining channels, 'metal' and 'insane' are mind blowing. They are both modeled after the Mesa Boogie Dual Rectifier, with 'insane' mode being copying Dual Rectifier's RED channel.
The sound these channels offer is impressive to say the least. For an amp this cheap, you just can't ask fore a better option.
To conclude..
Any of these three amps will give you a great sound for metal music. If you want a tube amp, the Blackstar is a great option. However if you don't mind using modeling amps, the Roland Cube and Line 6 Spider IV are both amazing at what they do.
These three are definitely among the best practice amps for metal on the market.