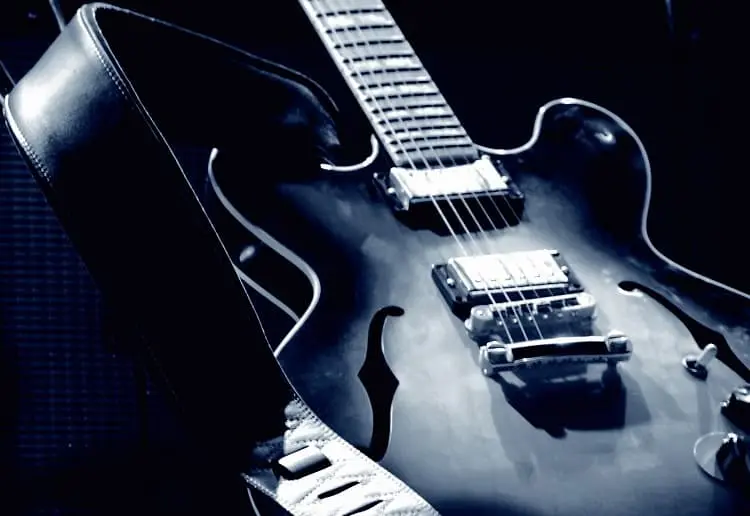 Playing and listening to the blues is all about the specific feel, so what kind of guitar strings do you prefer?
Well, that can be a problematic question, as the "best guitar" option or else, but the essence of the blues is the heaviness of life itself.
Therefore, you really need some heavy gauge type of strings to play real Blues sound and that is the basic wisdom here, so read on this best guitar strings for blues list.
Check Out Our List

1. DR Pure Blues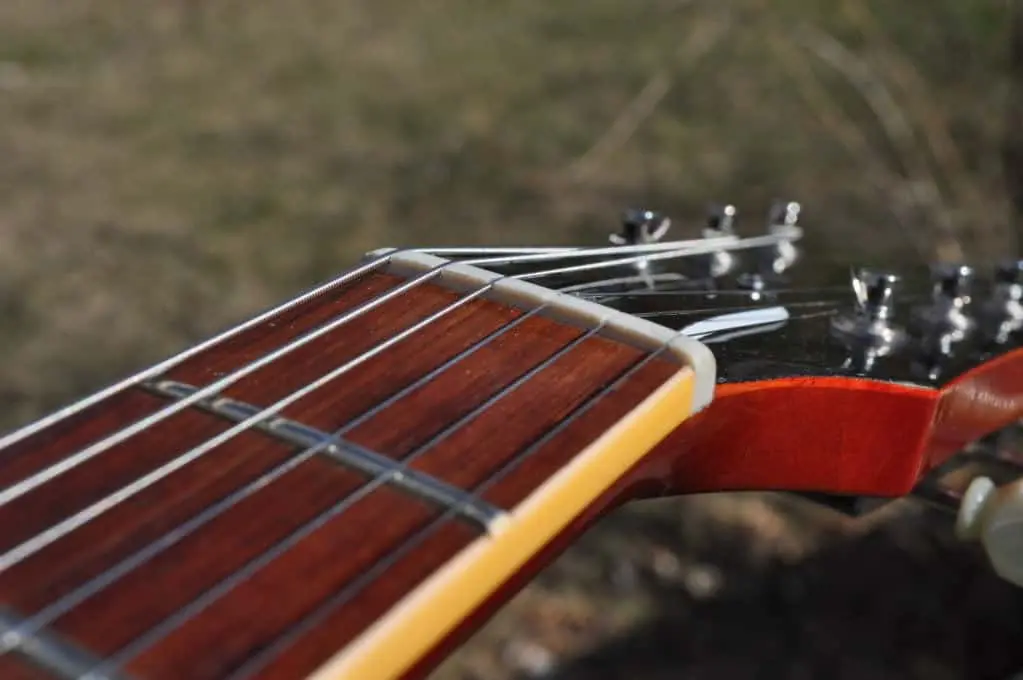 DR Pure strings got precisely that type of punch which is a real surprise in the vintage type of string. Another impression is the feel of those strings, because they are smooth for the fingers slide, and they are slick too. They also bend greatly during longer periods of time, better than many other kinds of strings.
They got some outstanding low tones, and that is mainly because of their top-quality pure nickel and round wound structure. If you play lead guitar these are so great for the solos, but also they are nice with their bass and mids for some classic rock rhythm. And, these string will truly give you the vintage mid-40s or 50s feel.
[su_youtube url="https://www.youtube.com/watch?v=ML3g90Y2dG4″ width="440″ height="260″][/su_youtube]
Very smooth and more than decent sustain is yet another good trait of these strings. They produce very warm sound and also have extremely easy playability. They will also prove to be very durable, so I highly recommend them to all those who like to play jazz, rock roll or blues.
[su_highlight background="#fdffed"]Pros[/su_highlight]
• Gauge: Light
• Pure Nickel
• Cool Vintage String
• Increased sustain
• Warm sound
[su_highlight background="#fdffed"]Cons[/su_highlight]
• Possible tuning problems
2. Gibson B.B. King Signature Strings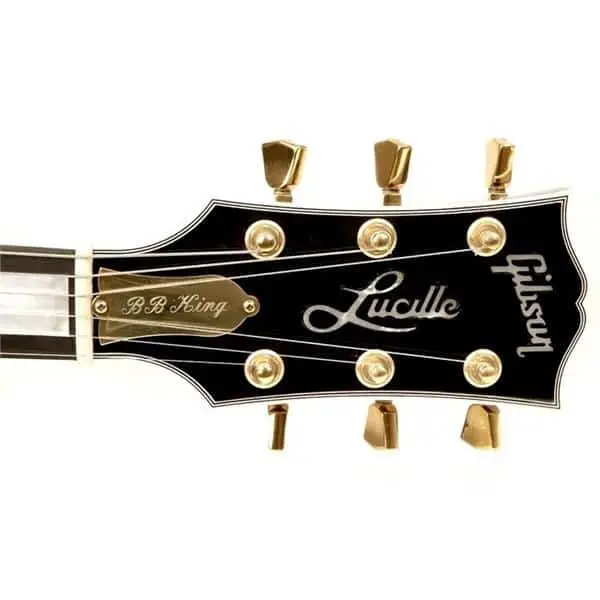 The sound of these strings is both deep and sweet, but, in case that you are recently distancing from light types of strings, have some amount of patience. These are very heavy strings, and in that case, you will have to practice more. But, it's truly worth it, and those top string cool bends can be very bluesy.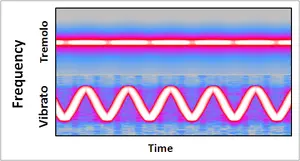 These strings can give some outstanding vibrato, so it is not surprising why these strings are the same ones of the guy who completely revolutionized this music genre.
They will certainly motivate you to really try harder to reach exactly that beautiful and specific note, and also try a bit to create and play something completely deep and heartfelt.
The only issue is that they are very thick for some, and have slightly uneven tension.
These are probably the best available strings for playing the clear blues sound. They also have extremely nice sustain, and their vacuum packaging keeps them nice and fresh. You maybe wondered how B.B. King ever achieved those unique tones, and now you got your answer.
[su_highlight background="#fdffed"]Pros[/su_highlight]
• Deep sound
• Exactly as those used by famous BB King ( low E string)
• Slow wound for good sustain and maximum tone
• Vacuum packaging
• Durable
[su_highlight background="#fdffed"]Cons[/su_highlight]
• Uneven string tension
3. D'Addario EPN115 Pure Nickel Electric Guitar Strings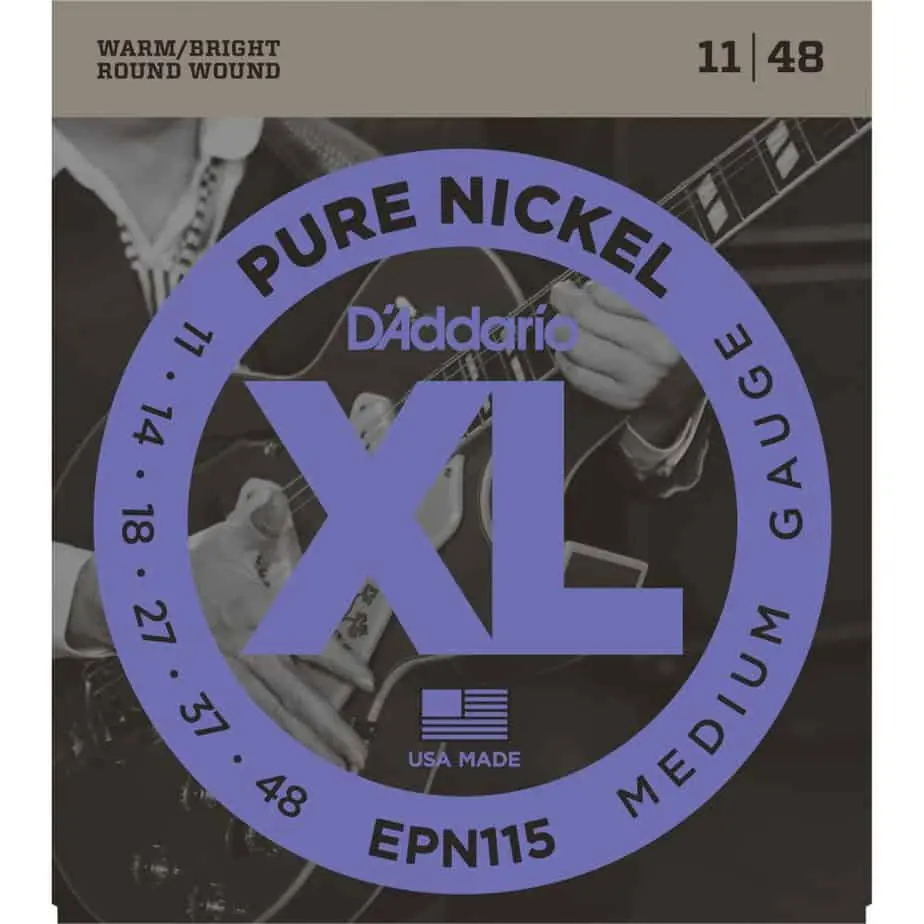 This is really the cheapest way to attain some high-quality set of totally pure and effective nickel strings. They can be in many ways the real heart of your blues rock and blues feel and tone of your guitar.
And, for many tastes, these fine pure nickels are the right thing. Listed as "mellow", but that doesn't mean they truly lower in their overall output.
Their tone is extremely consistent from the very beginning and it lasts. They truly feel great quality, and that is exactly what you need on Telecaster or Stratocaster guitars. You can play an interesting blend of different styles with these, both during recording or outdoors, and that is why these D'Addarios really deserve to be on this list.
[su_highlight background="#fdffed"]Pros[/su_highlight]
• Blues gauge
• Pure Nickel wire
• Corrosion resistant type of packaging
• Orginal U.S.A. made strings
• Deep sound
[su_highlight background="#fdffed"]Cons[/su_highlight]
• Not very durable
To conclude
The rich sound during the play is a vibrant combination of various things. Those are the: strings, guitar, amp, pickups and in the end your playing style and skill.
Here we have shown what you truly need for playing the blues and presented the best guitar strings available for this genre of music.