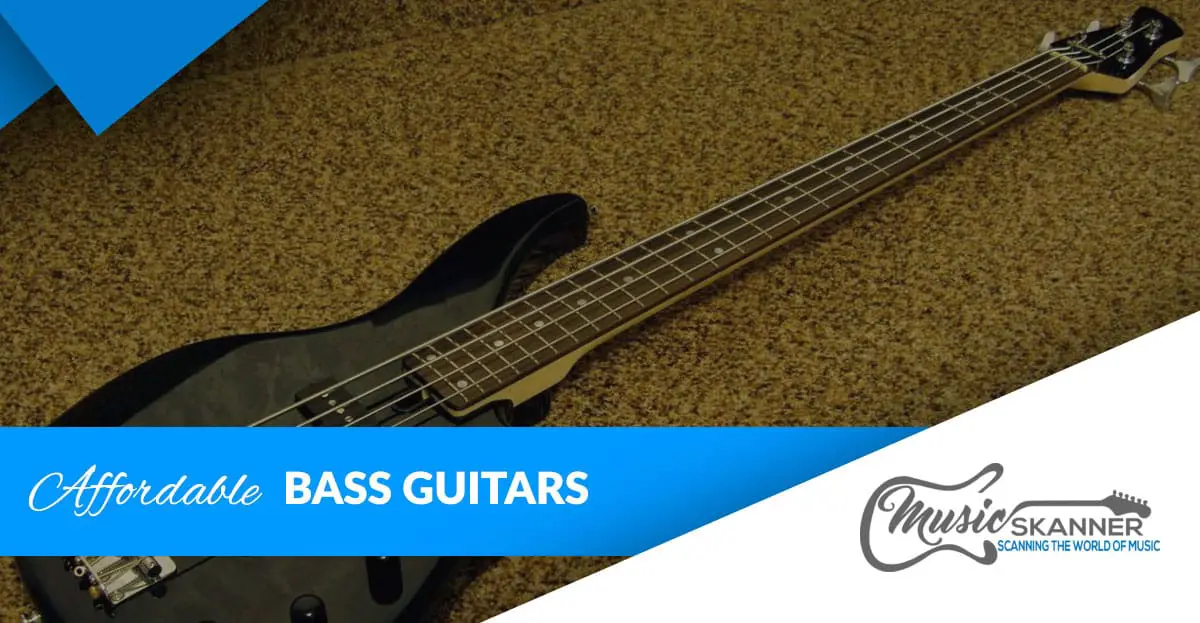 Bass and bass guitars are probably one of the most essential parts of any band, and rarely receive recognition.
Bass players are the silent heroes who give their band's music a whole new dimension of sound, and have the ability to completely change the shape of the song.
Before anyone can become a good bass player, they need to get a bass guitar. Those who are just starting usually look for an affordable guitar that offers a decent performance without completely ruining you financially.
>> Have a look to our Bass Guitar Guide <<
Thanks to most major brands out there, we have a great lineup of affordable bass guitars at our disposal. We believe that one should stick to reputable manufacturers when trying to find an affordable bass.
It just makes life easier, that's why we've chose what we believe are three best budget bass guitars for you to consider.
Three budget options – Let's dig in!
EDITOR'S CHOICE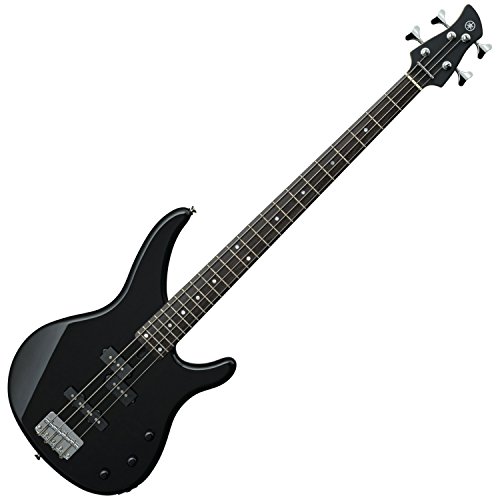 The TRBX family of bass guitars from Yamaha pushed the performance bar higher while retaining a low price. They've managed to deliver more for less, and set the standard pretty high for the competition. As far as affordable bass guitars go,  this Yamaha TRBX174is the absolute sweet spot at the moment. If you need a proven and reliable option, this is the way to go.

  Features
Yamaha TRBX174 is a pretty standard looking guitar featuring the well known body style made of mahogany, and a 34-inch maple neck. Fretboard is standard rosewood 24 frets design.
The neck and fretboard are smooth, fast to play, and the way the guitar is balanced there is no excessive weight being shifted towards the head. TRBX174 feels good and natural when you pick it up.
[su_youtube url="https://www.youtube.com/watch?v=oMhTFVA90Fk"][su_youtube][/su_youtube]
Pickups are passive, and come in form of one split coil and one single coil unit which are controlled by two adjustment knobs and a volume knob. The bridge is a vintage style one, capable of holding a tune just fine. One thing to consider is taking this bass to be properly set up, as the factory setup is not always on point.
  Sound
The reason why we think this Yamaha is one of the best budget bass guitars on the market is its wholesome sound. The tone is clear and defined even if you hook it up to a sub par amp. TRBX174 actually sounds a lot better than an average bass in this price range, and can easily be compared to some more expensive guitars.
It is also versatile enough to be used in whatever genre of music you prefer, without sounding out of place. Whether you are a beginner or a more experienced bass player looking for a secondary bass guitar, this Yamaha will surprise you.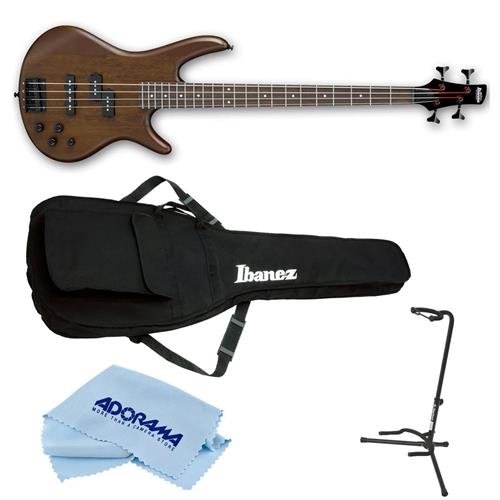 Finding an affordable bass guitar with active electronics is not that common. The GSR200B series is one of the more flexible and versatile bass guitars from Ibanez which made it somewhat popular.
Great for beginners, good for a second bass, GSR200B is definitely something to consider.

  Features
This Ibanez boasts that unique body style, with the body made of mahogany. Even thought it's a matter of taste, it is one of the most comfortable body styles out there. The neck is a bolt-on maple design with a standard rosewood fretboard. It's fast, smooth and somewhat soft to play. Electronics are active, and come in form of one single coil and one split coil pickup.
[su_youtube url="https://www.youtube.com/watch?v=oZ3DaRFVQAE"][su_youtube][/su_youtube]
Phat II EQ with active boost really adds a new layer of tone to this configuration, which makes the GSR200B a lot more versatile. There are four adjustment knobs, three of which control the volume of each pickup and master volume, while the fourth one is used to adjust the Phat II EQ.
  Sound
Out of the box, this guitar sounds amazing. It has a rich and warm tone, which is also punchy when you need it to be. The Phat II bass boost can really add some serious girth to the sound.
In all honesty, for this amount of money Ibanez exceeded all expectations when it comes to quality of sound. They've really given the competition something to think about.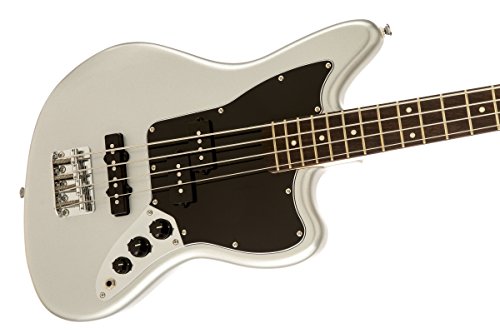 Behind this unusually long and complex name hides a surprisingly refined bass guitar made by Squier. Since you can't find an affordable Fender bass, you next best bet is to look at what Squier has to offer. Since it belongs to Fender, you can count on Squier to deliver some portion of that Fender sound at a reasonable price.
This bass guitar has proven to be great value for the money, gaining the affection of numerous bass players around the world. Needless to say, it's a good choice for a first bass guitar.

  Features
Squier Vintage Modified Jaguar Special SS sports an agathis body combined with a short scale maple neck. The fretboard is standard rosewood with 20 jumbo frets. Electronics are passive and come in form of one split coil and one single coil pickup. You have three control knobs at your disposal, volume control for each pickup and master volume.
[su_youtube url="https://www.youtube.com/watch?v=K9qoomer3B4″][su_youtube][/su_youtube]
This Squier bass is easy to play, the neck is thin and fast and the whole thing sits comfortably. Since it has a short scale neck, it's somewhat lighter than your usual Squier bass, and pretty well balanced.
  Sound
This Jaguar Special SS offers a pretty decent and versatile tone. It has clarity and definition, but it also has enough oomph to accommodate heavier genres of music. That being said, this pickup configuration definitely favors blues and rock. If you're looking for a compact package with a decent performance, this bass might be your answer.
To summarize
All three of these bass guitars are awesome in their own way, and they all cost the same. Yamaha TRBX174 offers a classic passive sound, while the Squier brings forth a more compact form factor.
On the other hand Ibanez GSR200B brings active electronics to the table. These three guitars are definitely some of the best budget bass guitars on the market, and which one you choose will solely depend on your personal taste.