Budget-friendly guitars can be a tricky thing, especially if you are looking to buy and acoustic-electric model at an affordable price. But, if you dig deep enough and know what to look for, you can find some true gems worthy of your attention.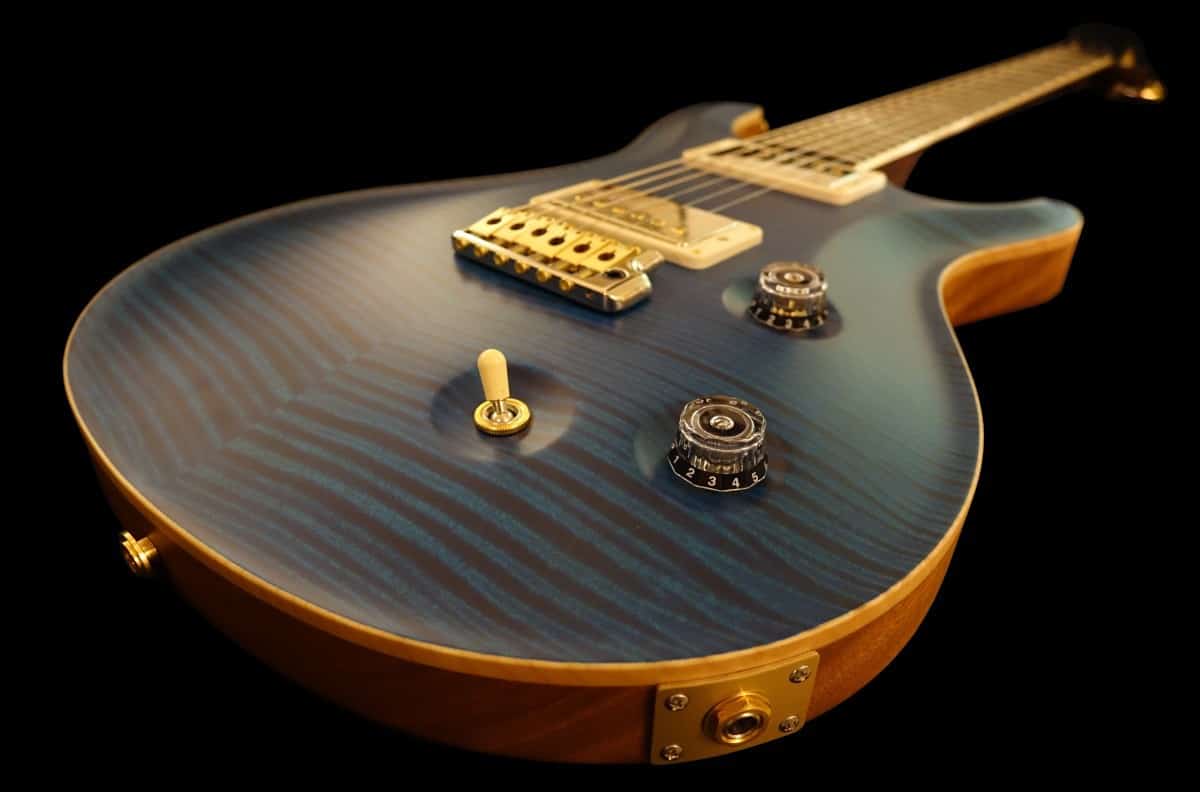 The following guitars might be the ultimate acoustic electric guitars for beginners, but also very fine choices for intermediate players. Needles to say, they are the finest affordable guitars money can buy. Despite the low-budget risk, these are the instruments you cannot go wrong with. Check out what we got!
Find Out What Is the Best Budget Acoustic Electric Guitar

We prefer to kick things off with the budget-friendly option, and this guitar pretty much epitomizes the term – Oscar Schmidt OC11CE. It delivers a quality sound on par with instruments two or three times more expensive.

Features
The instrument utilizes a traditional classical guitar body featuring a select spruce top, and sepele sides & back. The guitar has a comfortable and easy to play high-quality mahogany neck, along with a standard rosewood fretboard and a total of 19 frets. Also included in the mix are pearloid button tuners, a set of gold hardware, and a WT92 Preamp with an included onboard tuner in the electronic department.

Sound
If you manage to find this one for $180 or lower, you got yourself an amazing deal. It's way beyond the needs of a beginner, far from the pro league, but neatly tucked in at a super affordable price.
Up next is a more serious piece of equipment and a genuine contestant for the No. 1 guitar within the budget category, the Applause by Ovation AB24-5 Balladeer, a very stylish thing.

Features
The six-string features a laminated spruce top and a round back lyrachord body. This allows great resonance, a well-defined low end, great tone balance and extended durability.
In the electronic department, the guitar features an Ovation OP-4BT pickup and preamp system with an onboard tuner. Finally, the sculpted Applause headstock is a distinctive trait on the esthetic side, but it is also packed with strong tuners to keep the string in proper shape at all time.

Sound
The sound offers great resonance and plenty of ring, especially for the listed price. Plenty of brightness and well-defined output, a strong punch and just enough low end to even things out. The guitar is capable of covering a vast array of genres, ranging from pop and country, all the way to blues and rock.
On the throne, and on the very limit of the given price range, we bring you a trusty Fender – the T Bucket 300 CE.
This is a serious musical instrument and our top suggestion for seasoned electric guitar players looking to delve into the world of acoustic six-strings without too much expenses.

Features
The guitar comes with a flame maple Top with scalloped X-bracing, classy laminated mahogany back and sides, as well as a comfy mahogany neck with a 20-fret rosewood fingerboard. Also included in the mix is a standard rosewood bridge and a Fishman Isys III electronics system with an active onboard preamp and a built-in tuner.

Sound
Crystal clear. The guitar delivers a rich low end, accompanied by punchy middle tones and bright treble frequencies. When plugged in, the instrument retains its acoustic charm and offers the same sonic quality as in unplugged mode, only with more power. This just might be the best guitar sound a low budget can buy. Highly recommended.
Conclusion
These three guitars prove once and for all that if you know what to search and what to discard, you can easily find a quality instrument with a tight budget. What made the task additionally difficult is the fact that these guitars are acoustic electric, and the "electric" segment, of the electronic gear always costs more.
Therefore, we can say with great confidence that these are the absolute best acoustic electric guitars for a great price, fair and square.