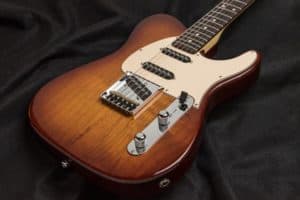 Leo Fender is probably the most important person when it comes to modern solid body electric guitar design.
After all, he is the person who created the first commercially viable and performance oriented electric guitar. One thing about Leo is that he was no corporate man.
He was an inventor who was driven by his creations, and that was his purpose in life. Leo left Fender not too long after establishing the company. He moved around for a while before he founded a new shop called G&L.
>> Check Out Current Price <<
Fender's work in G&L is considered to be his best in his whole career. After all, that's what the legend himself said at one time. The most popular guitars in G&L's offer are the ASAT series. Many people see these as what Leo intended his legendary designs to be like in their final form.
ASAT Classic S is the one we are going to talk about today, and as you are about to see, this guitar is near pure perfection in every way imaginable.
Pure Perfection
Leo Fender left us in 1991. After his departure, G&L has continued his work in a way that he would be proud of. Fender's vision was pretty clear and he knew exactly what he wanted to do in order to make G&L guitars reach the level of excellence he was aiming for.
[su_youtube url="https://www.youtube.com/watch?v=oCSmZbsGXDY"][/su_youtube]
Whether or not he lived to see that moment is up for debate, but the company is definitely pushing forward to achieve that goal. ASAT Classic S is a factory modded version of the guitar Leo considered to be the final form of his original solid body design, also known as Telecaster.

  Features

What you see here is a standard Telecaster body shape made of alder wood and accentuated with a nice tobacco burst finish. ASAT Classic S definitely looks like your regular Tele, however there are some major differences.
This guitar was created under the influence of Nashville session scene where players often took Stratocaster pickups and installed them on a Telecaster along with Strat's five-way pickup selector switch. G&L just took that [su_highlight]idea to a new level[/su_highlight], and offered a more polished design that aligned with these trends.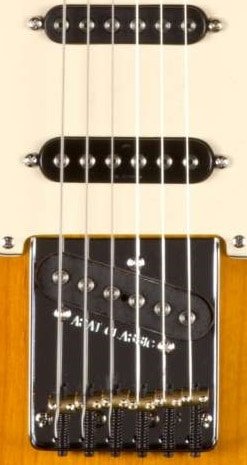 The neck is made of hard-rock maple and features a nice rosewood fretboard. The profile of the neck is a relatively standard C shape with a 12 inch radius. There are 22 medium jumbo frets, just like we are used to. In terms of hardware we have a standard ashtray type bridge with six brass saddles and a decent set of tuners on the opposite end.
Pickups come in form of Leo Fender's own MFD series at the neck and bridge position, while there is a single MFD S-500 placed in the middle. The five-way switch is also there, but G&L custom shop took this design a bit further. They added a push pull tone pot for the middle pickup, allowing the player to choose several additional pickup configurations.

  Performance
In terms of performance, you are looking at a very refined tone that is somewhere in the middle of Tele's standard Alnico sound and Strat's warmth. The combination of pickups is just impressive, and works incredibly well together.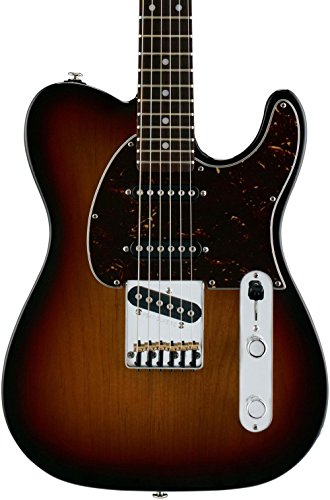 The guitar itself is very playable, and offers a smooth and comfortable experience no matter what your playing style is. Leo Fender would be proud if he could see ASAT Classic S. It truly brought some of his best ideas together.

  What we like
New approach to the old design is always a nice thing. The combination of pickups and the way this guitar sounds make it a very unique model.

  What we don't like
Even though Leo's pickups are among the most refined single coils out there, they still bring a certain amount of that annoying single coil buzz.
In closing
At the end of the day, ASAT Classic S is an impressive guitar that is built based on a very interesting idea. G&L Custom Shop took Fender's design and shaped it in an unusual way.

The gamble paid off and we now have one of the most impressive Telecaster type guitars on the market. If you want something a bit different from the standard Fender lineup, you should check this bad boy out. If you love fender but are looking for a more sleek looking guitar, check out the Fender Aerodyne Stratocaster.