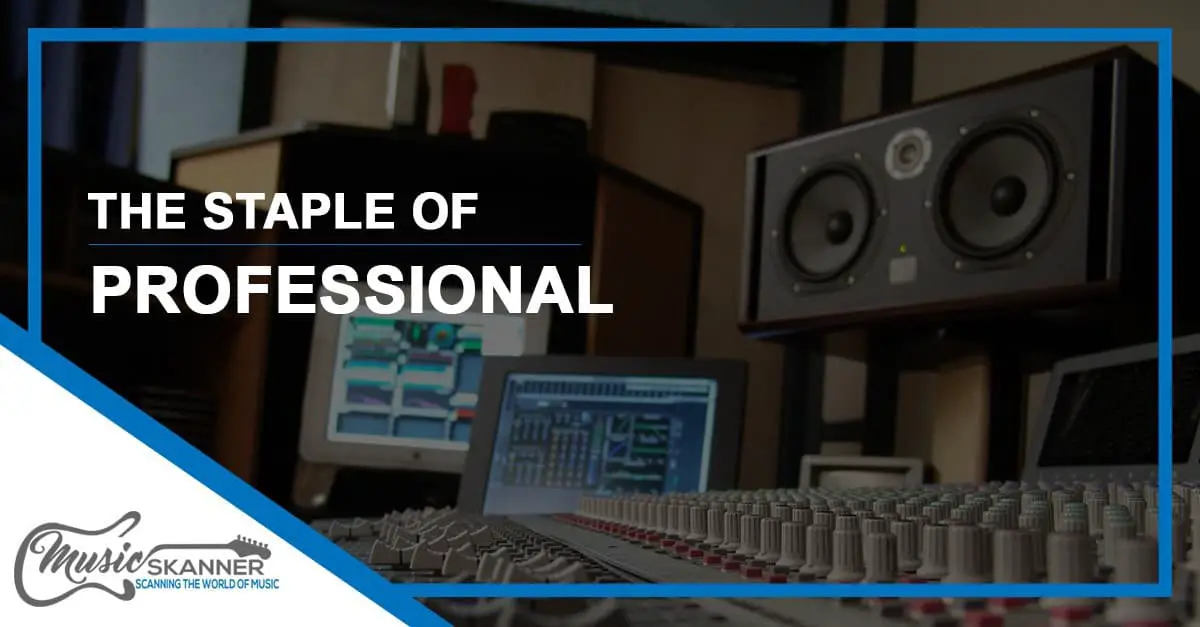 Being a good producer requires a specific set of skills combined with some talent. However, this is not all that you will need in order to become a great music producer. One of the key elements that can decide how successful you will become is the gear that you have available.
The only true way to know if your mastering and mixing is leading you to the desired result is to actually be able to hear what you are doing. If you aren't able to do this, your project can come out sounding completely different than what you thought it would. Besides, this is pure logic.
So you need good, no, best monitors for music production. Let us help you with that. We've selected what we consider to be the best speakers for music production within a practical price range. Sure there are units that cost north of $5000, but at that point you are paying for branding and finesse.
The monitors we chose for today are not that expensive, but they do require a certain budget.
Let us help you with your research !
EDITOR'S CHOICE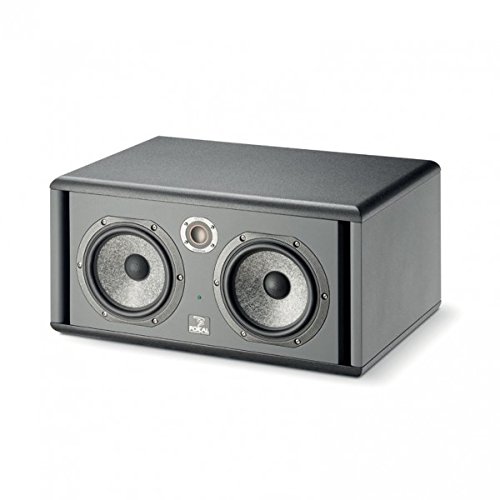 Focal is one of the best names in the business when it comes to hi end audio systems. They offer quality and function over form which is why they are liked by so many audiophiles in the community.
Focal Twin6 Be is one of their more interesting models mostly based on the unusual design they chose for these monitors. These are three-way speakers that can be considered an evolution of Focal's Solo 6 series.

Features
If there's an unusual three-way speaker design on the market, Focal Twin6 Be is definitely one of the more noticeable ones. Instead of having a designated transducer for each segment of the frequency range, Focal decided to go with one pure Beryllium tweeter and two 6.5-inch drivers that take care of both the midrange and bass frequencies.
It turns out that this layout is very efficient and offers superior performance over the more traditional two way design. On the back panel you will find your standard features including the HF and LF contour controls.
Sound
The sound that is produced by two drivers/one tweeter combination is pretty impressive to say the least. There's a noticeable difference in clarity and saturation in midrange frequencies, and great bass projection. Trebles are crisp and clear, just like you want them to be.
Overall these speakers give you a very accurate and flat tonal rendering, allowing you to notice even the most subtle details of your mix.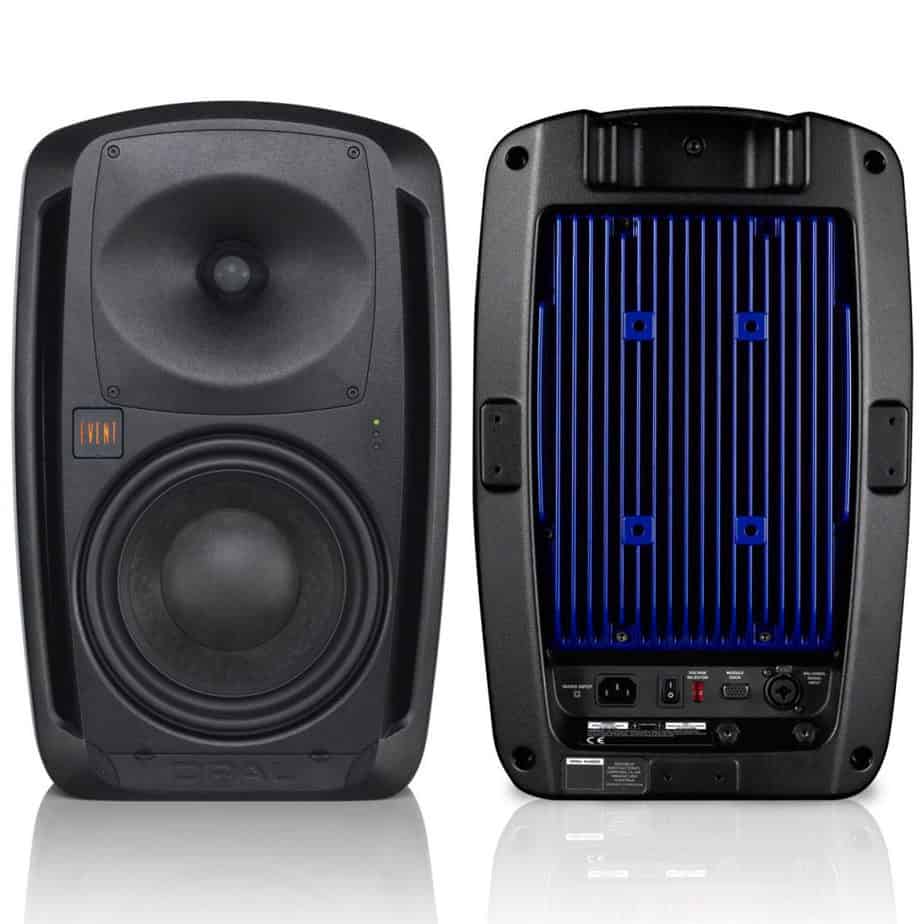 If you have been involved in audio equipment for any extended period of time, you have probably heard of Event. They've been making speakers for over 15 years, but ever since they got acquired by Rode the whole company took a different turn.
Their high end stuff like these Opals are now being made in Australia instead of Far East, and there is a tangible difference both in build and sound quality.

Features
Event Opals are two-way monitors that are the result of Event engineers having their hands completely untied to do whatever they want. Just how good of a decision this was can be seen in numerous reviews that claim these two-way monitors perform better than most three-way designs on the market.
The 1-inch beryllium-copper dome tweeter sits inside a very complex elliptical waveguide that can be rotated by 90 degrees. The driver unit below is a 8-inch EX8 that can move a pretty decent volume at an impressive distance. When you look at these speakers, they definitely look somewhat odd but the quality of components and overall design is just superb.
Sound
Sonic potential of these speakers is tremendous. The response is great no matter which part of the frequency you focus on, with complete saturation throughout the range. You get accurate and defined sound rendering with no distortion even at higher volume.
For monitoring, Event Opals bring the three-way experience in a two-way package that just delivers. It's worth mentioning that Event Opal has redefined the company policy, and showed that quality is the main goal for this manufacturer.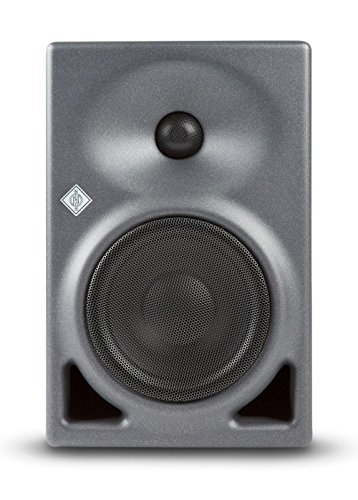 Neumann is another big name in the audio world that offers some of the best value for the money monitors you can find on the market. Their KH 120 A speakers bring the core performance that meets all the standards necessary for high quality music production.
These are active two way monitors with a compact and rugged enclosure that does a decent job at removing the effect of the cabinet from the equation.

Features
On a pair of Neumann KH 120 A you will find a 1-inch titanium fabric dome tweeter packed in a elliptical waveguide that is built into the cabinet face itself. You can't remove or rotate it so these are going to remain upright if you want to hear the best results.
The woofer is a 5.25-inch long throw design. Both transducers are powered by a dual amplifier system that delivers 100 Watts combined. Free frequency response you can expect ranges from 52Hz to 21kHz which is pretty decent spectrum all things considered.
Sound
Tonal accuracy is the key for music production and Neumann KH 120 A offer a very accurate sonic experience throughout the frequency range.
They don't do too well as a pair of listening speakers you would use to enjoy your favorite music, but when it comes to clinical precision, Neumann KH 120 A just excels. No matter what genre of music you're mixing, these will give you a very accurate response and reproduction.
Finally, it may be concluded..
We went a bit over the line when it comes to our price bracket, but we also found a few impressive monitors outside that magical $1000 limit. These are definitely aimed at seasoned professionals who need clinical precision in their work environment.
The Neumanns we reviewed last are pretty impressive considering they cost half as much as the first two choices on our list. These are by far among the best speakers for music production that's for sure.